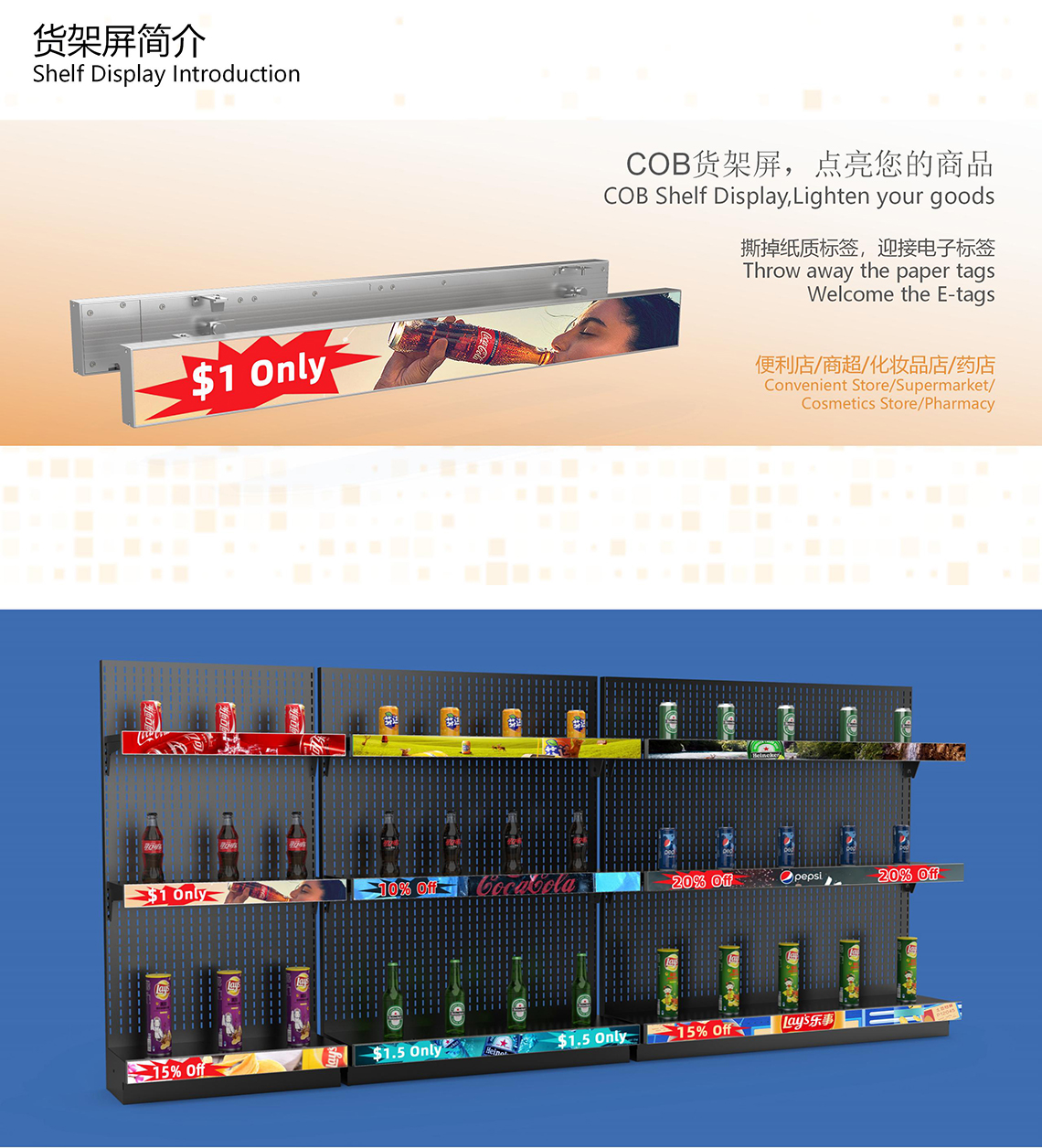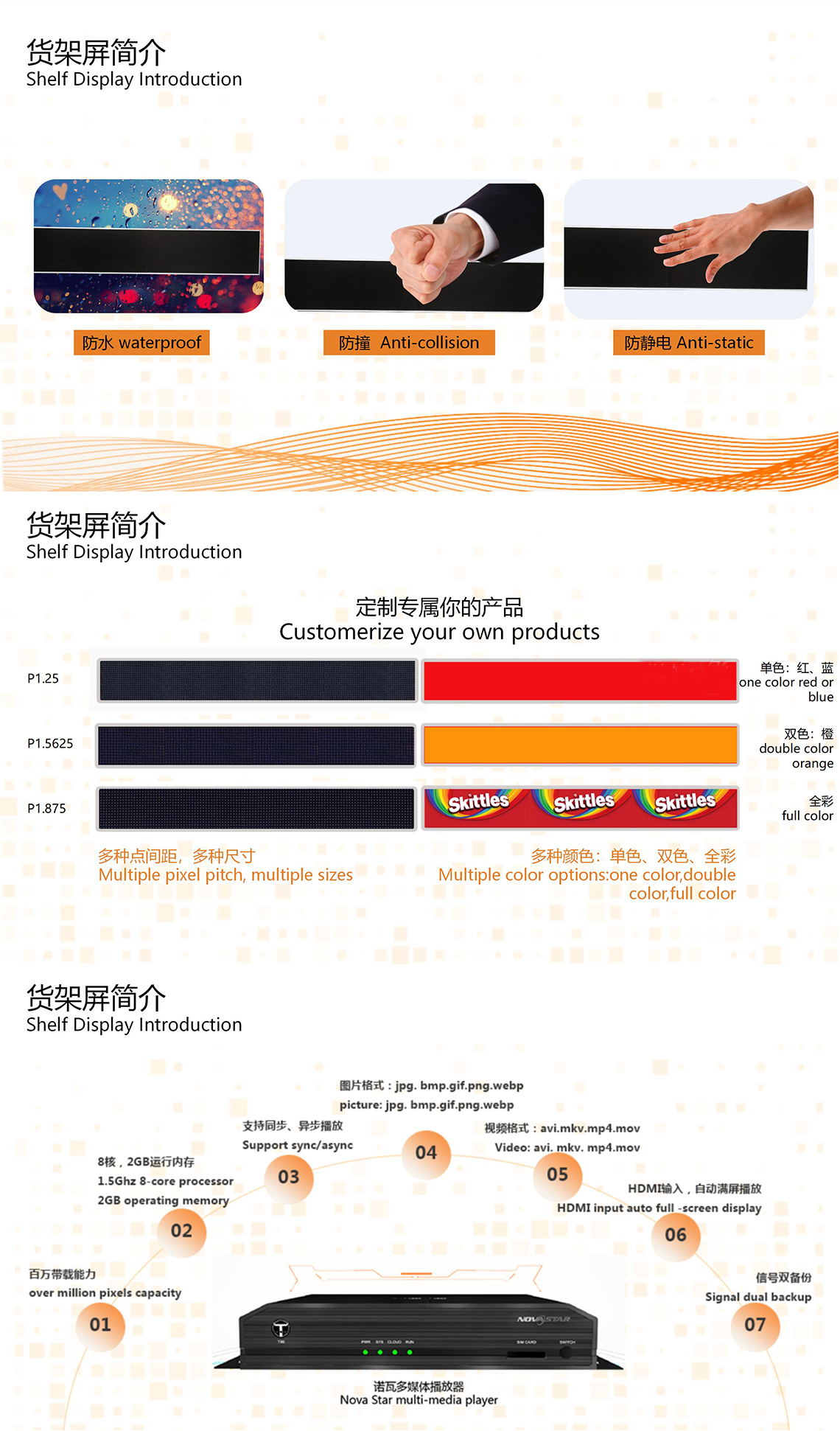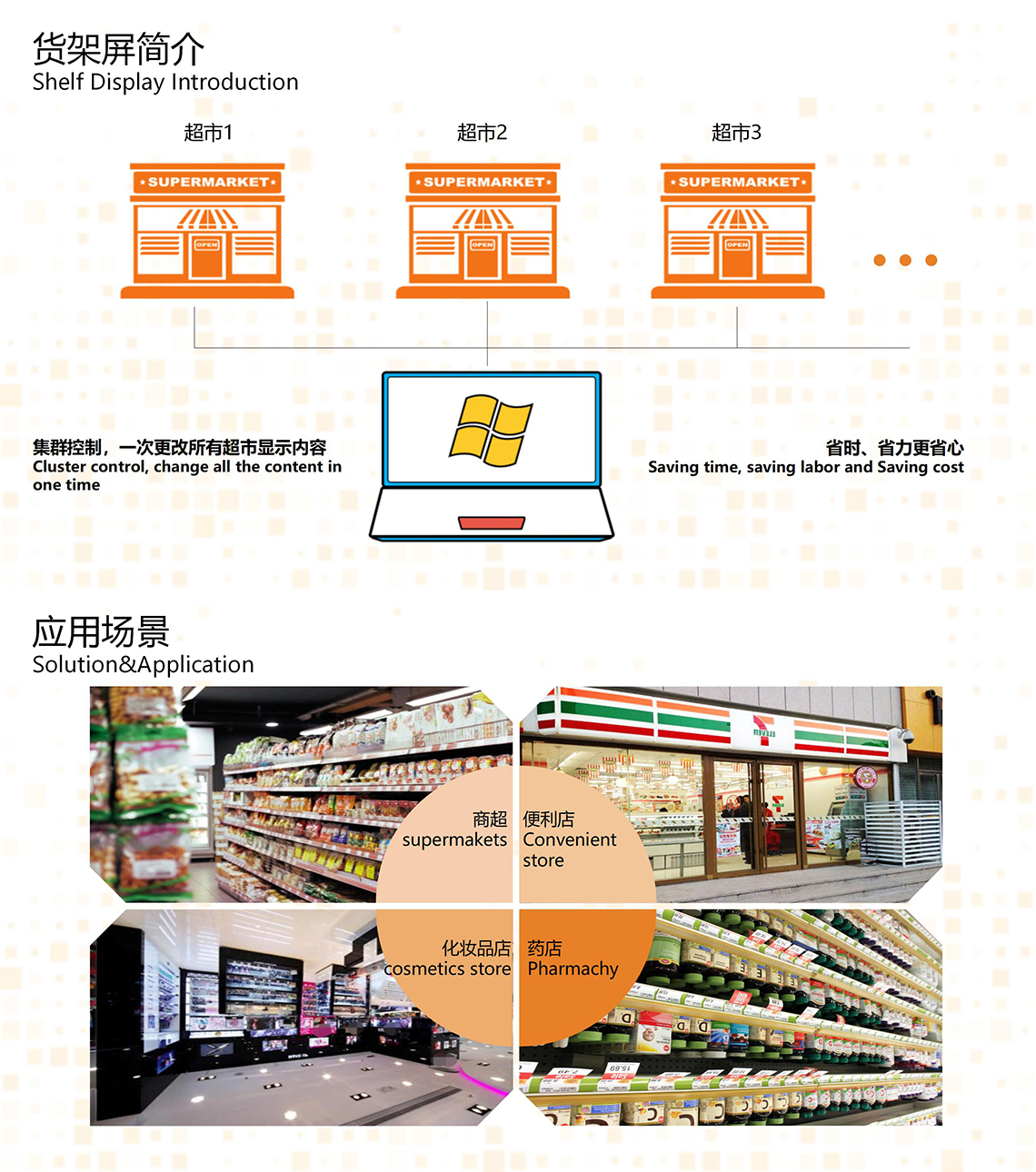 COB shelf LED display Parameter:
---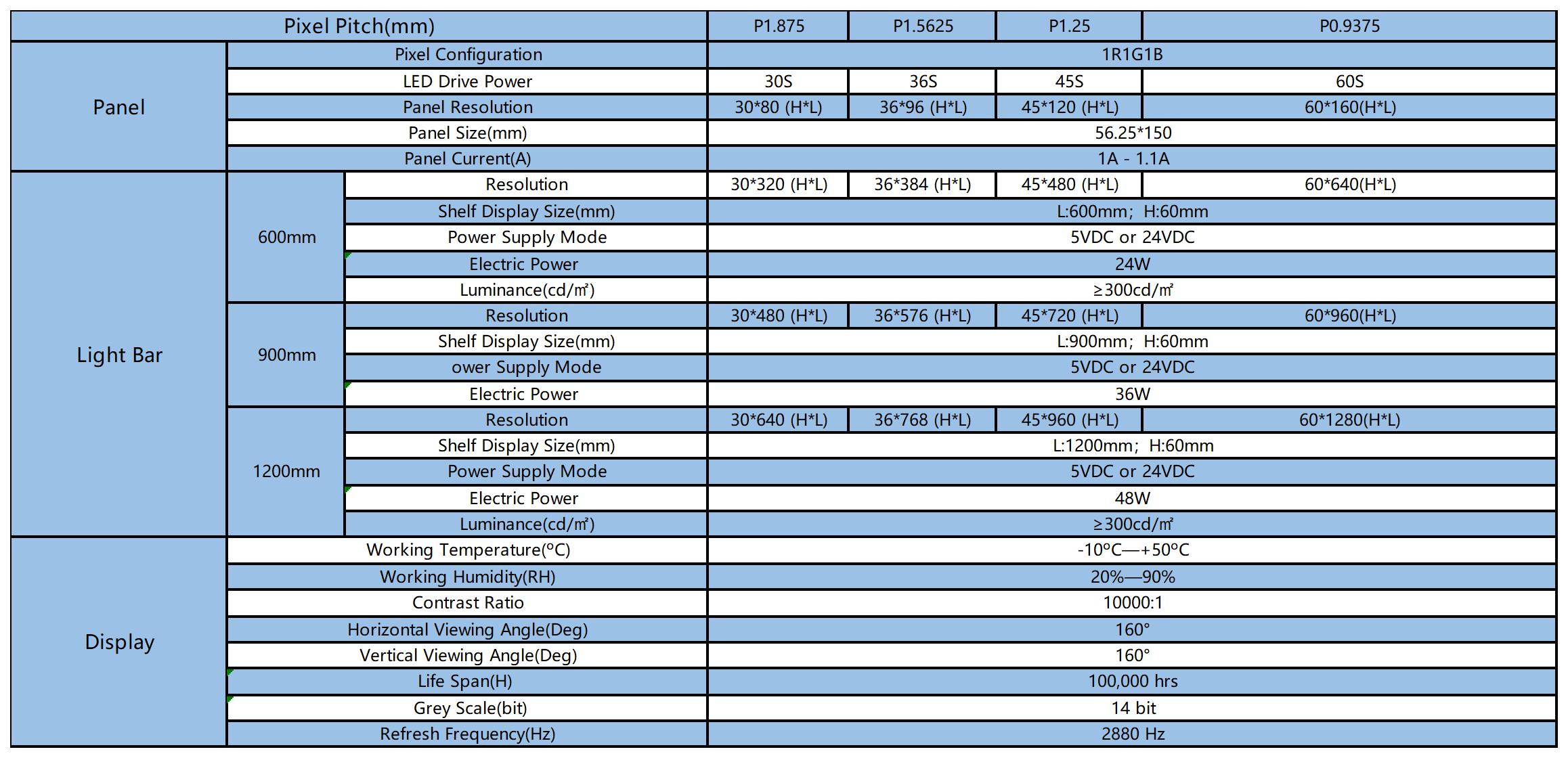 MAX

TOP

's COB shelf LED display:
Features:
Waterproof
Anti-collision
Anti-static
Over million pixels capacity
Support sync/async
Signal dual backup
Cluster control
How to do when the LED display is out off?
1. Turned on the power of the display.
2. Check the display screen has HDMI signal input. Connect the LCD display to check whether the signal transmission link is failing.
3. Whether the brightness setting of the display control software is normal.
Some LED screens do not display images
1. Check the power supply of the display screen where the image does not display is normal. Including the input power supply and the switching power supply.
2. If no abnormality is found in the first step. Restart the power switch of the relative area, and the power-on interval is not less than 1 minute. When the power is turned on again. Re-initialize the display unit to solve the problem.
3. The display unit cascade cable transmission problem.
4. If the display unit image of the replacement control board cannot be connected to the surroundings. The corresponding address coordinates and brightness and color values ​​need set by software.
Part of the LED screen image flickers
1. The cascade signal transmission problem of the display unit. Try to replace the cascaded signal cable or control board.
2. The input signal problem, connect the LCD monitor to check.
3. The processor resolution exceeds the maximum resolution of the sending card.
If you need to buy another LED panel, please visit our product list.
Also, you can kindly visit our latest LED panel products in Alibaba.