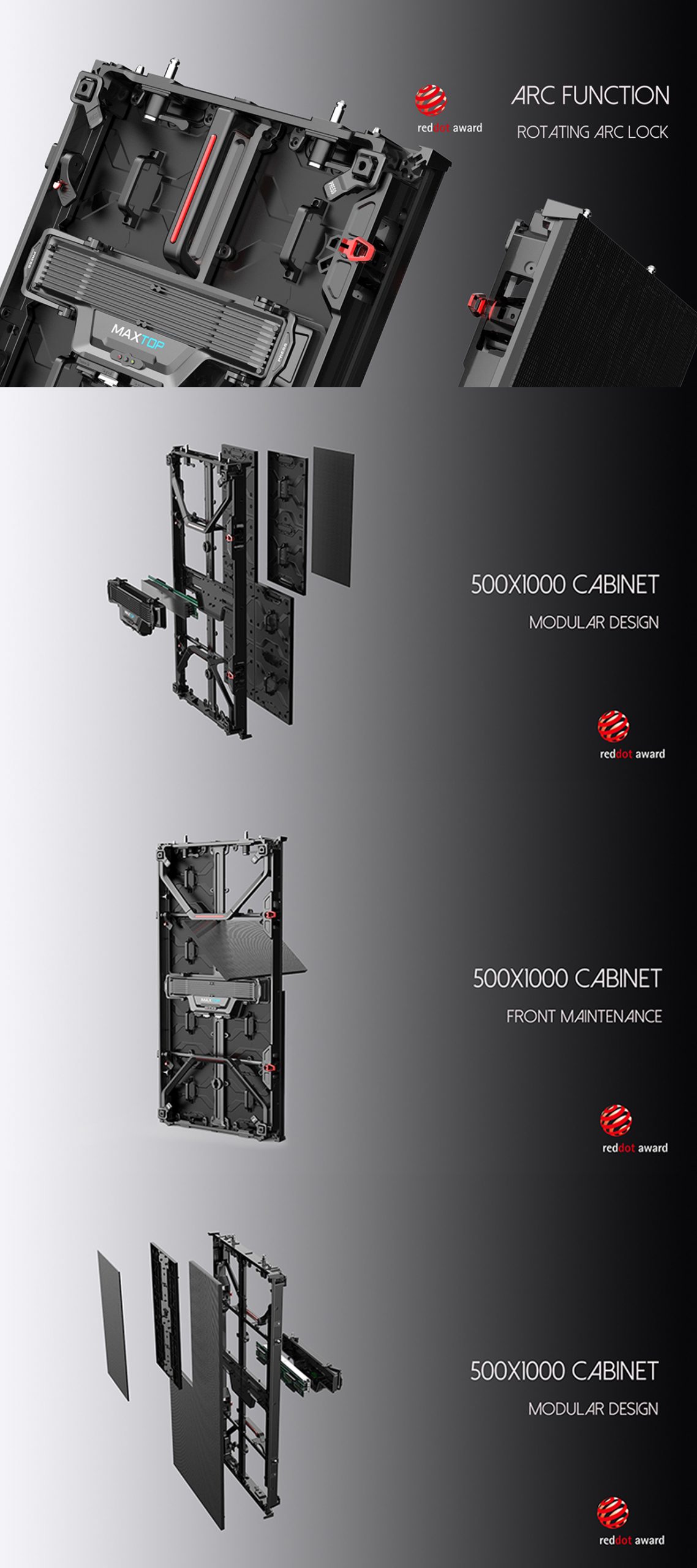 Rental outdoor P3.91 LED display Parameter:
---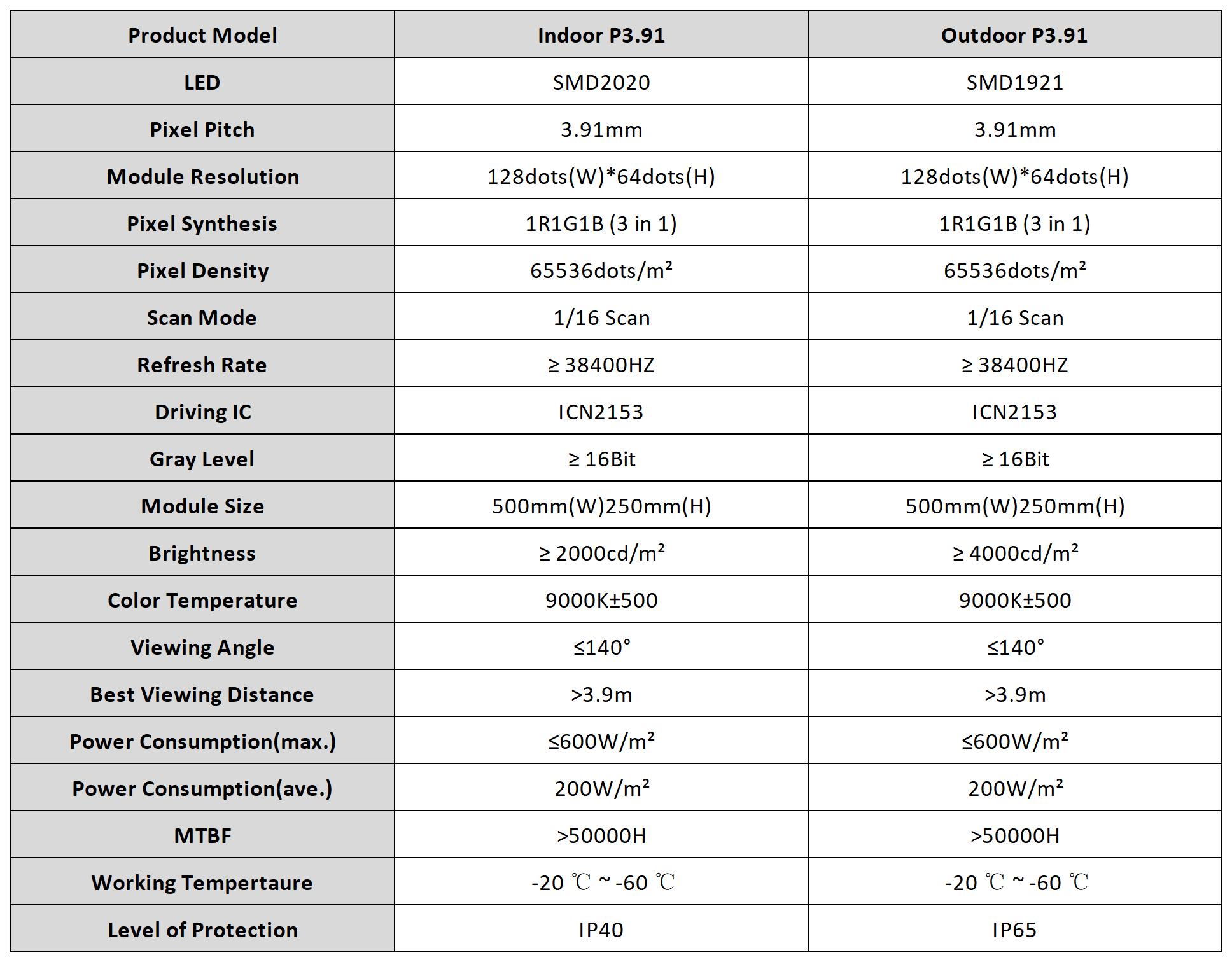 MAX

TOP

's Rental outdoor P3.91 LED display:
Outdoor Alps series P3.91 LED display  Main Features:
Curve application: Rotary lock
Flash function
Front and back maintenance
Independent power box
Poster function
Waterproof
Floor function
Renewed angle adjustment lock system
The rotary lock system of Alps series P3.91 LED display with an inner and outer arc from 0°,±5°,±10°,±15°, with the flexible application.
Poster function
User our poster screen accessories to quickly build small screens. It's convenient and fast. Which can broaden the application scenarios of the display screens.
Semi-automatic, Angle protection
Just press the button gently, the corner protection will pop up, quickly protecting the display screen, convenient storage.
Self-Protection design
Inclination design at cabinet bottom for self-protection of LED, making cabinet stand on ground well.
What is the difference between outdoor rental P3.91 LED display and fixed installation screens?
The main difference between the LED rental screen is that it is not fixed in one position. It is used in different places and may have to change three places in one day. Therefore, it is necessary to meet certain requirements in product design. For example, it is easy to disassemble, easy to install, and strong and reliable. There are three main differences between the two:
First, the fixed LED screen is one-time, and will not be disassembled except for maintenance or other special circumstances. Rental LED displays require easy installation, disassembly, and transportation repeatedly so that the staff can complete the work quickly and reduce the customer's labor costs.
Second, the rental screen has strong resistance to slight bumps in transportation and handling. And the size should be in line with the loading system of the transportation tool. Rental screens are usually stored in a specific flight case for easy transportation.
Third, the control system. The rental supplier needs to go to concert tours all over the world at any time. So if there is any incompatibility or mismatch in the control system. It is very lengthy for the engineer to do follow-up customer service or on-site service. And the control system is required to better meet the compatibility of different batches of products.
Rental outdoor P3.91 LED display, China supplier
For more LED displays, please visit our product list.
Also, you can kindly visit our latest LED display products in Alibaba.