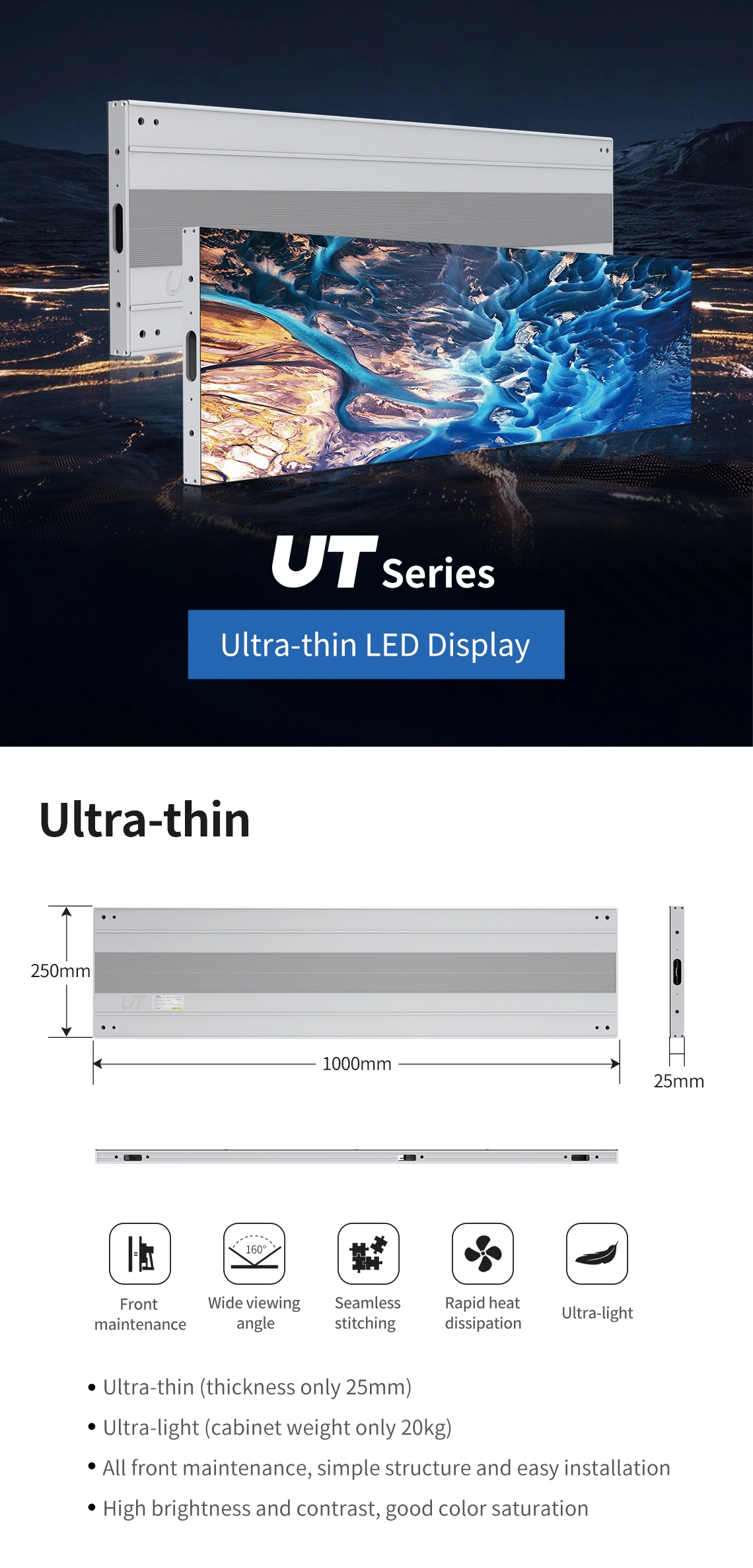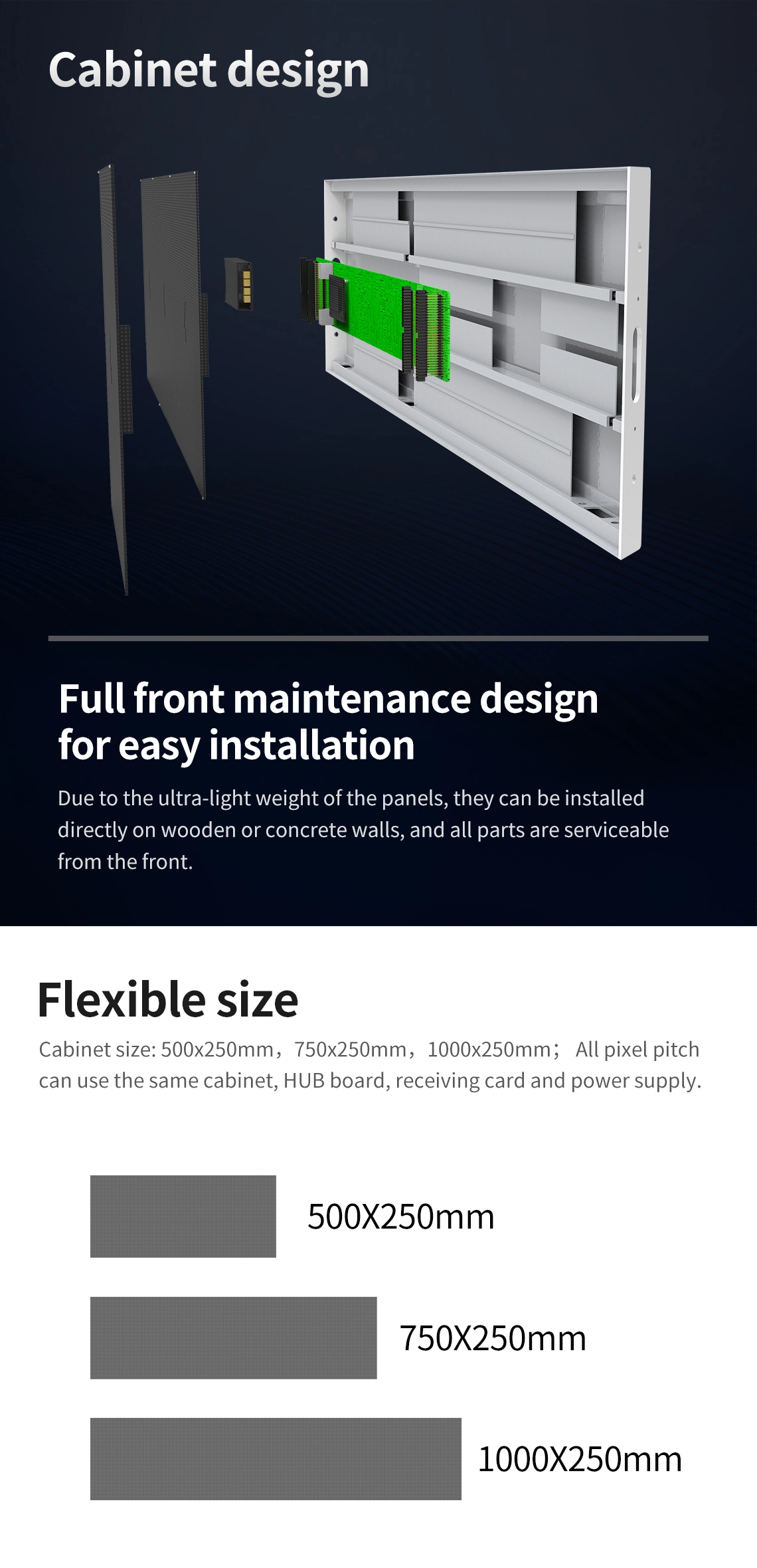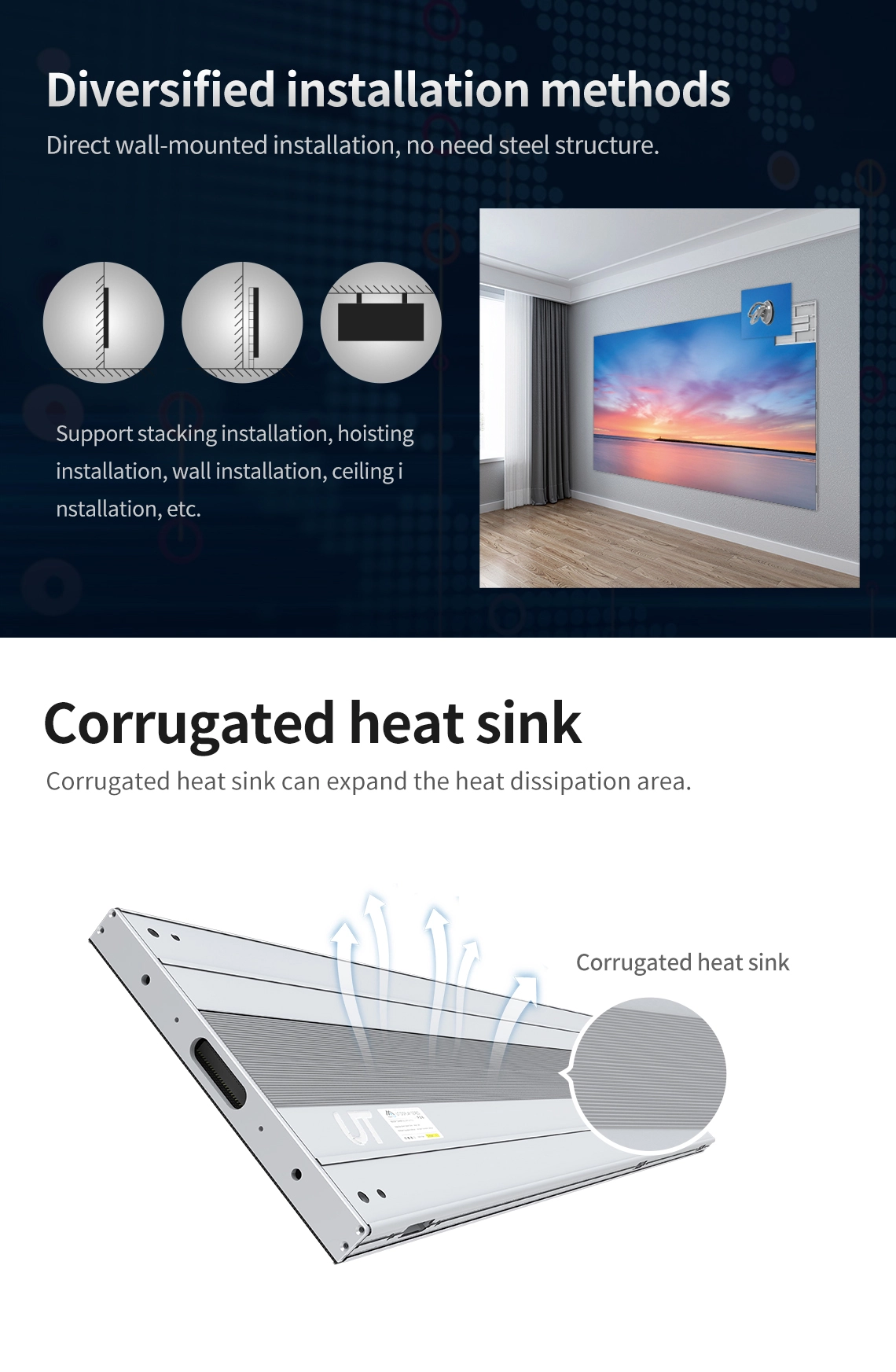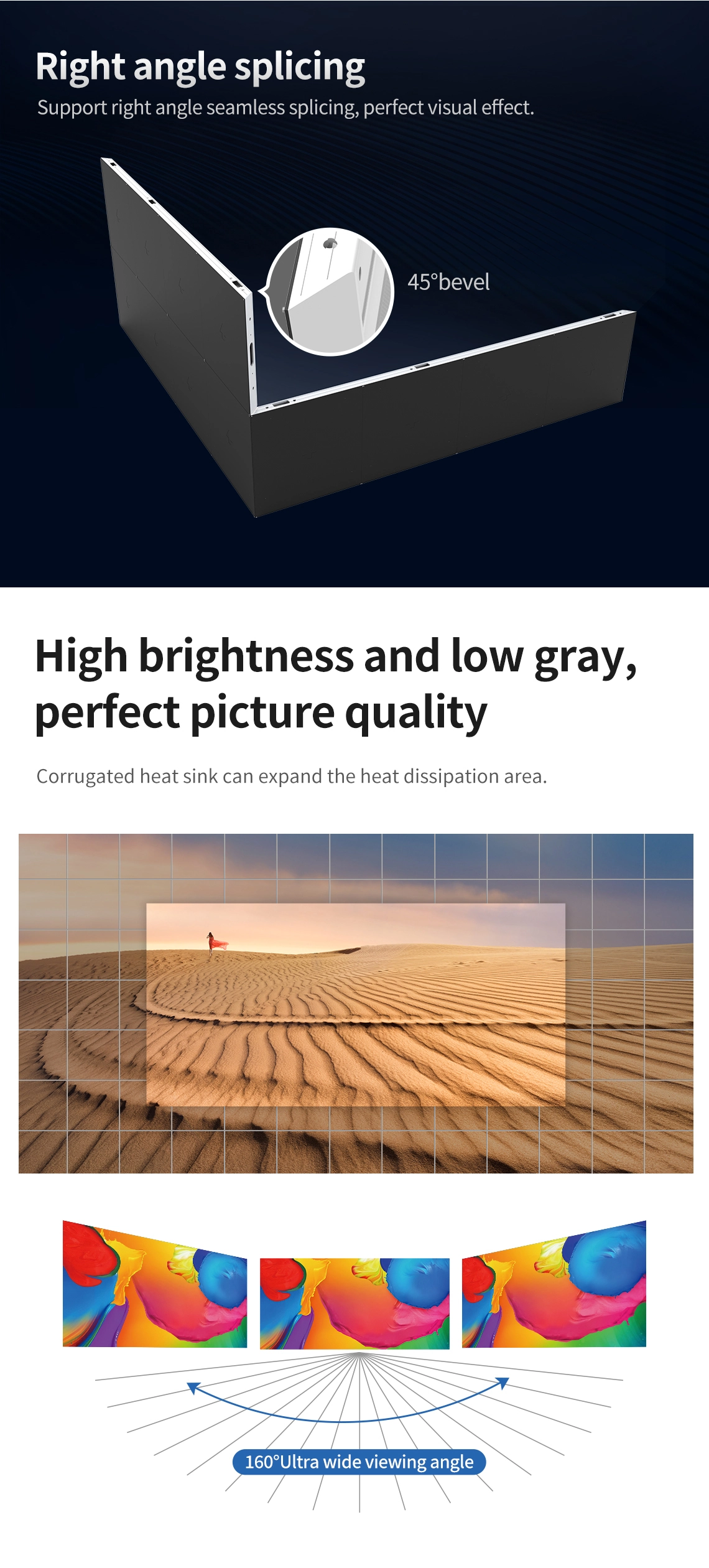 UT series Parameter.
---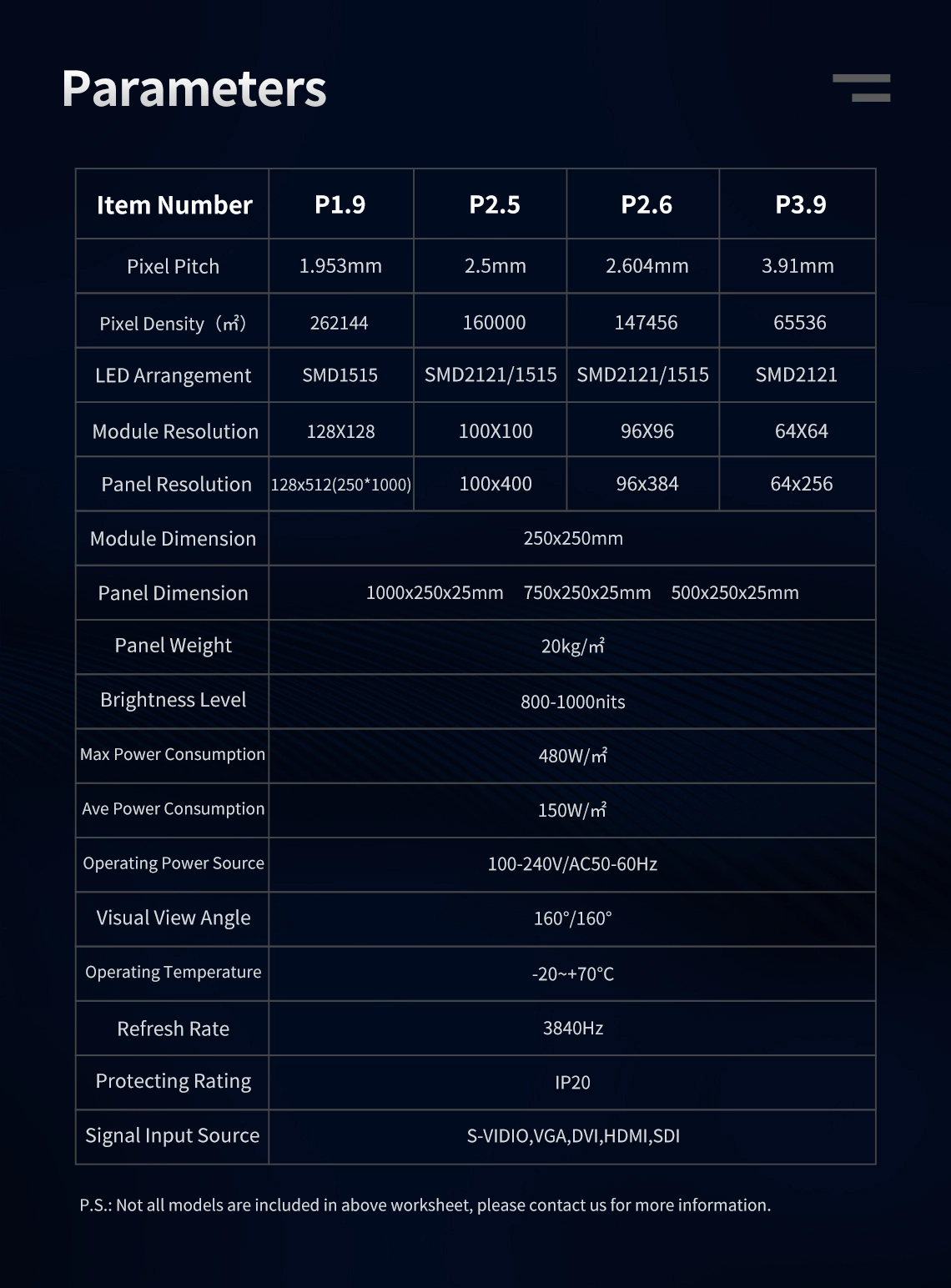 Ultra-thin LED screen: UT series
Today I will introduce our new full front maintenance strip shape cabinet – UT series, this aluminum profile cabinet is an ultra-thin and light cabinet that is suitable for indoor and semi-outdoor installation. It has three different lengths, 750mm, 1000mm, and 1250mm, and the high is 250mm, the module is 250x250mm, the thickness of the cabinet plus module is only 28mm, and one square meter is between 20-22KG. The thin LED screen could be installed directly on the wood or concrete structure and all parts could be changed front side. The back of the cabinet is a wavy design that can expand the heat dissipation area.
If you need to know about other LED screens, please visit our products catalog.
Also, you can kindly visit our latest LED product on Facebook.