Get Price Now!
info@maxtop-led.com
High contrast
good color saturation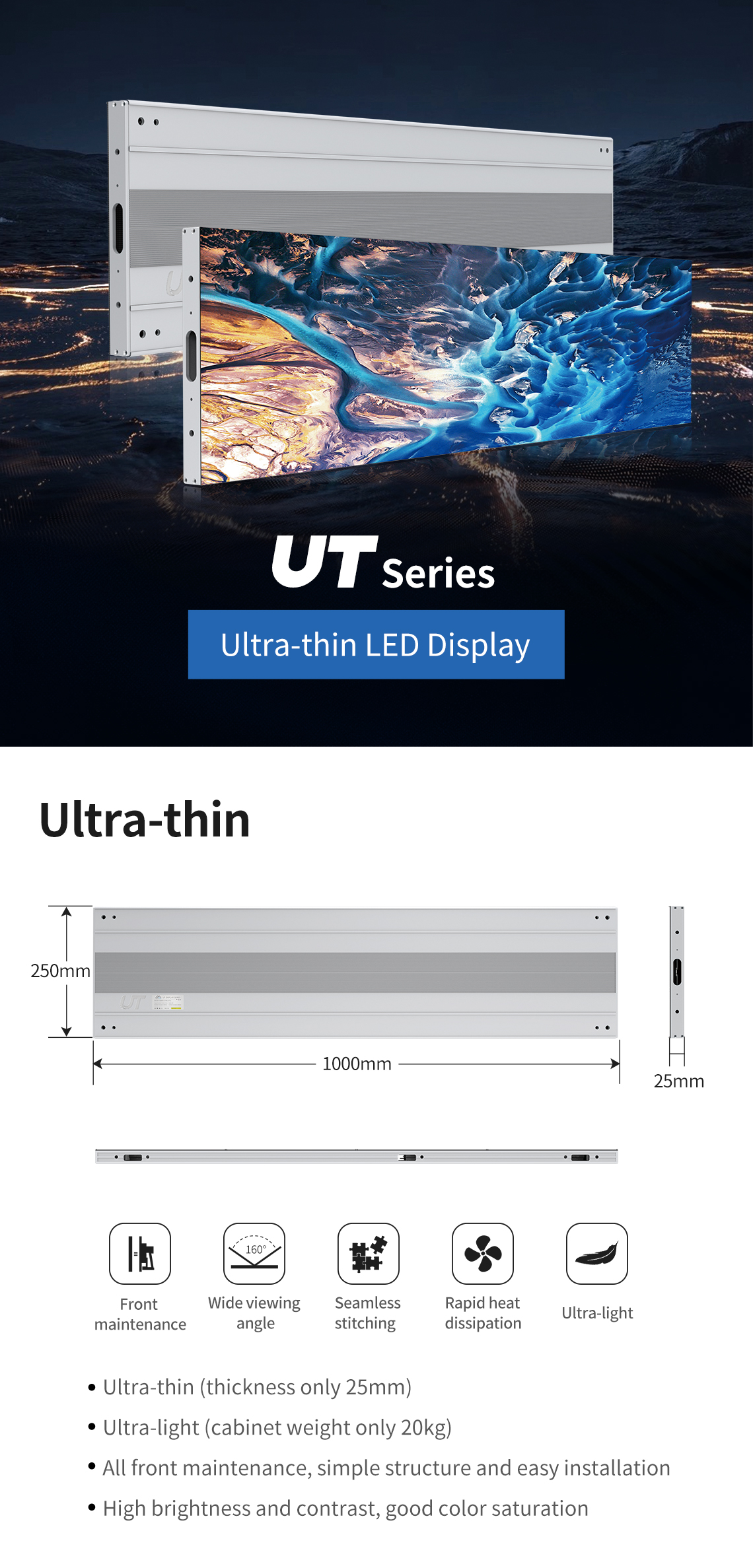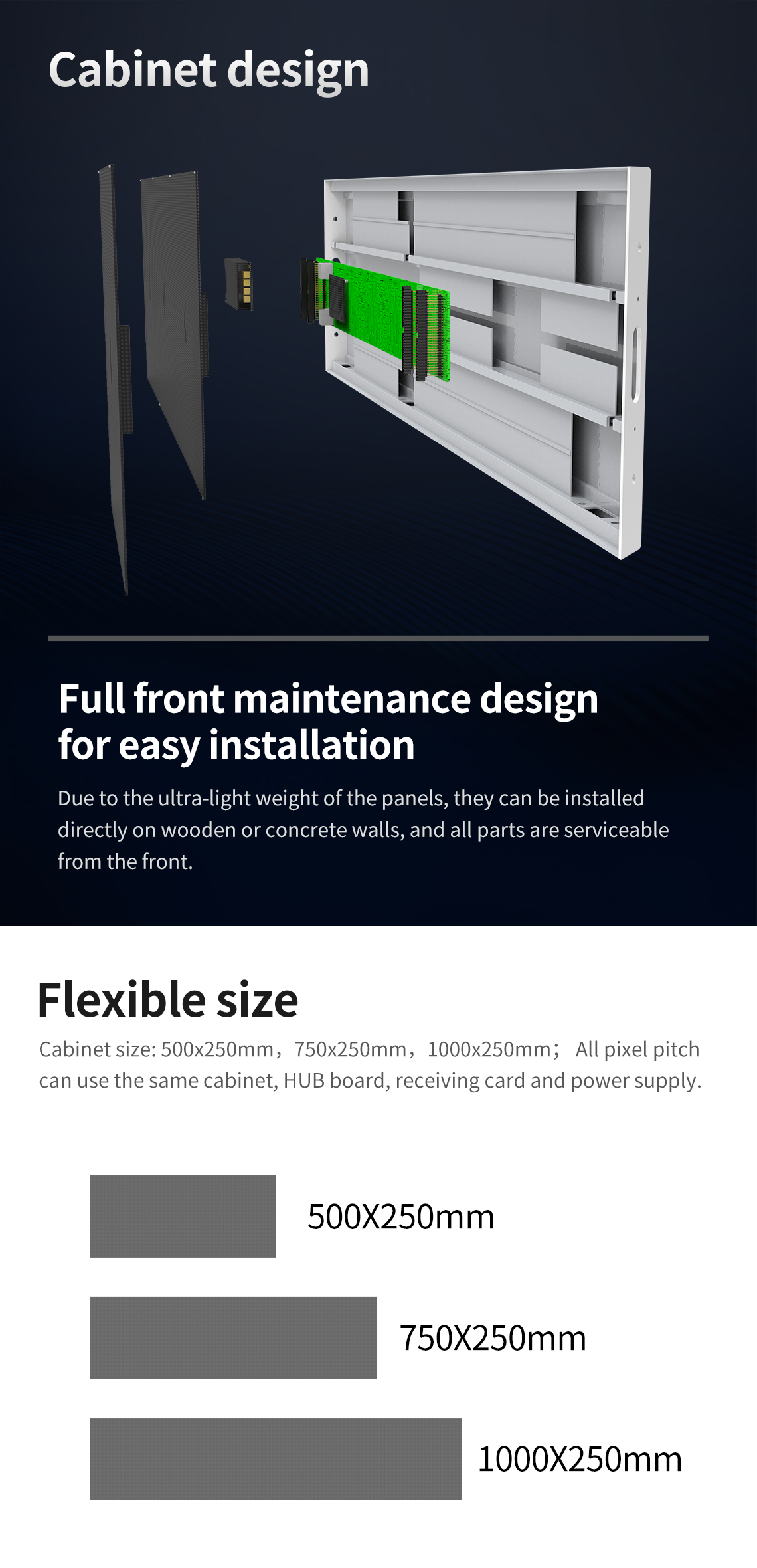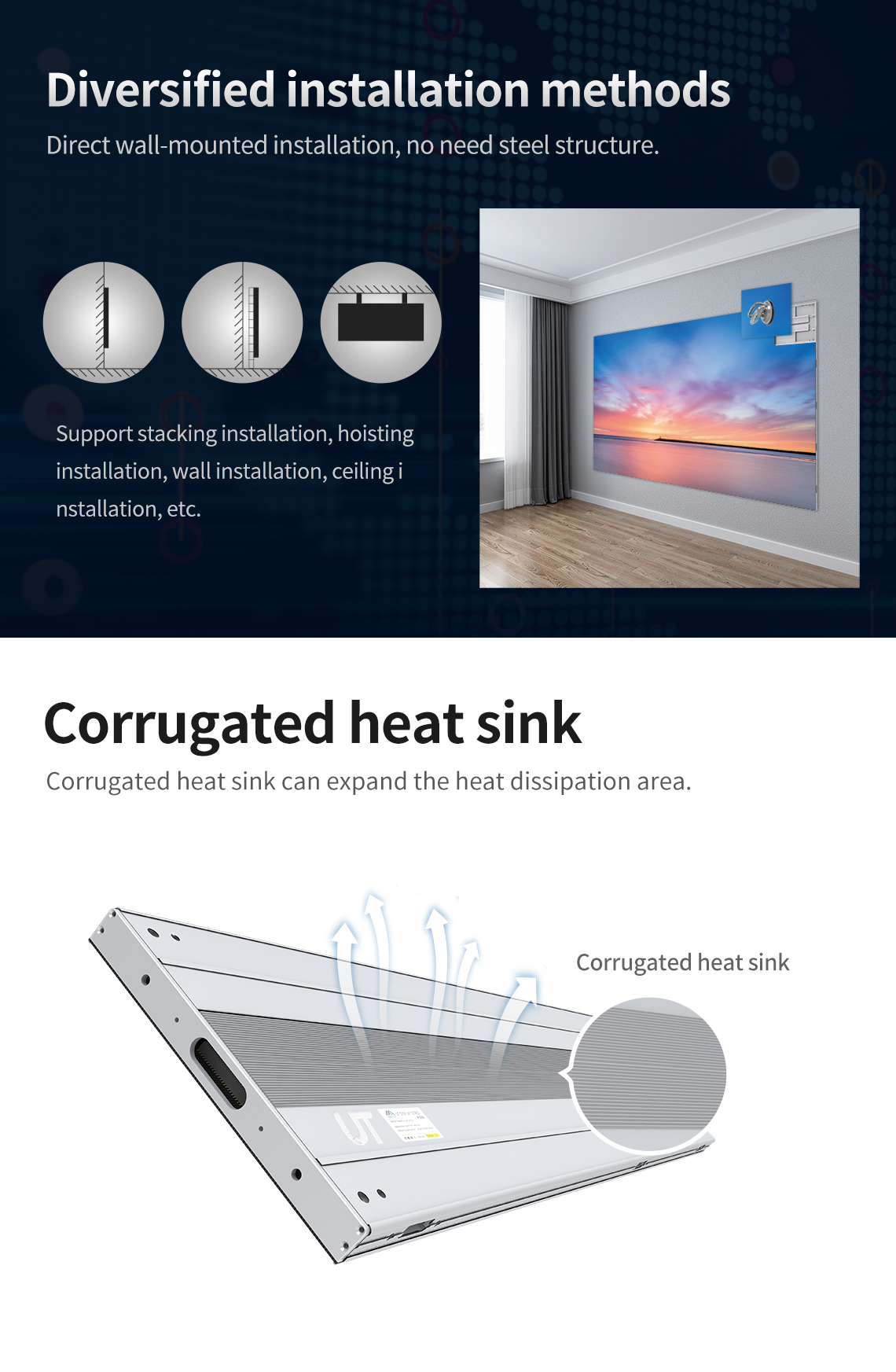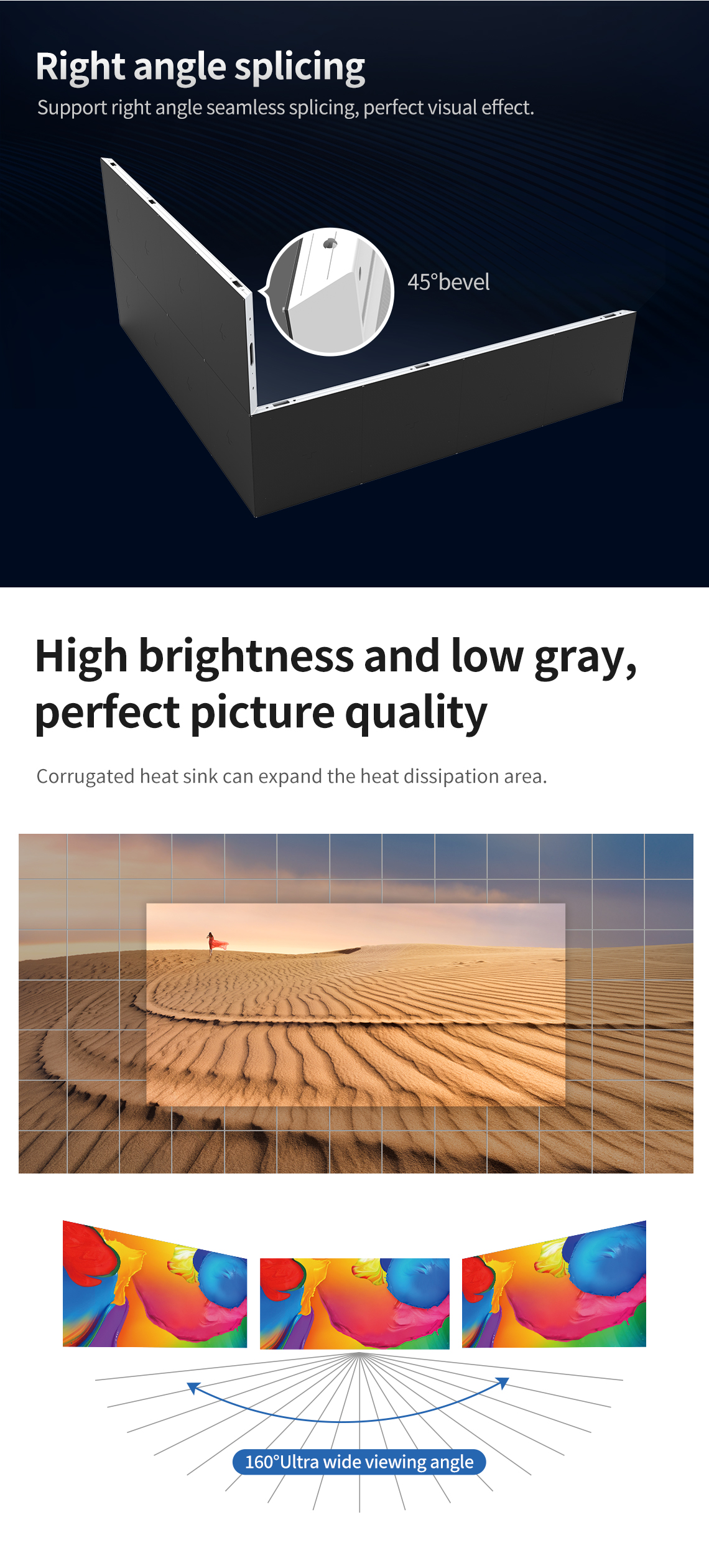 UT series front service LED screen Parameter.
---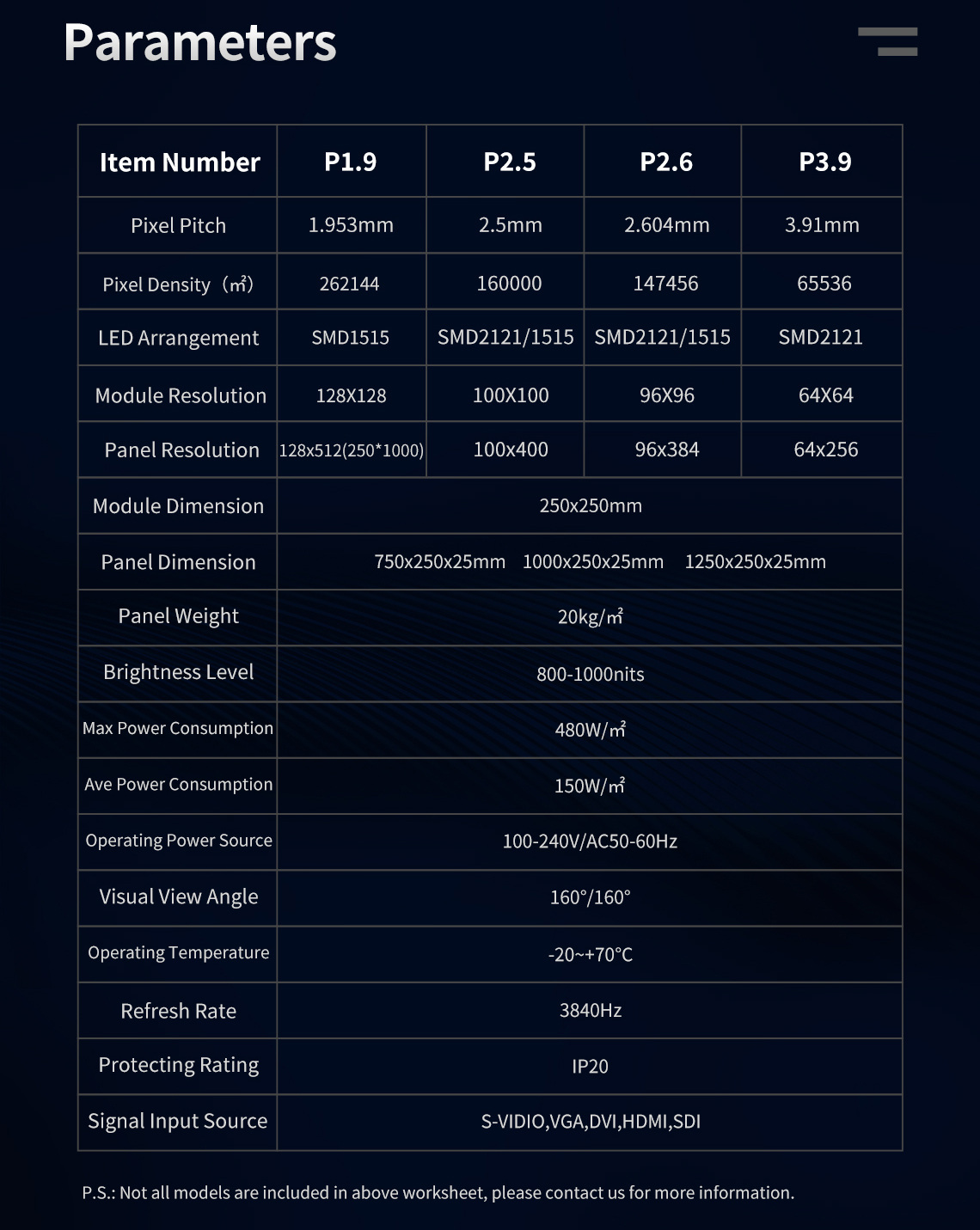 Semi-outdoor UT Series LED screen
The multi-layer structure can be directly pedestaled or hoisted.
Suitable for shop windows and churches.
Full front service design for easy installation
Due to the ultra-lightweight of the LED panels, they can be installed directly on wooden or concrete walls. And all parts are serviceable from the front.
Flexible size
Cabinet size: 500*250mm, 750*250mm, 1000*250mm
All pixel pitches can use the same cabinet, HUB board, receiving card, and power supply.
Diversified installation methods of LED screen
Direct wall-mounted installation, no need for steel structure.
Support stacking installation, hoisting installation, ceiling installation, wall installation, etc.
If you need to know about other LED displays, please visit our products catalog.
Also, you can kindly visit our latest LED product on Facebook.