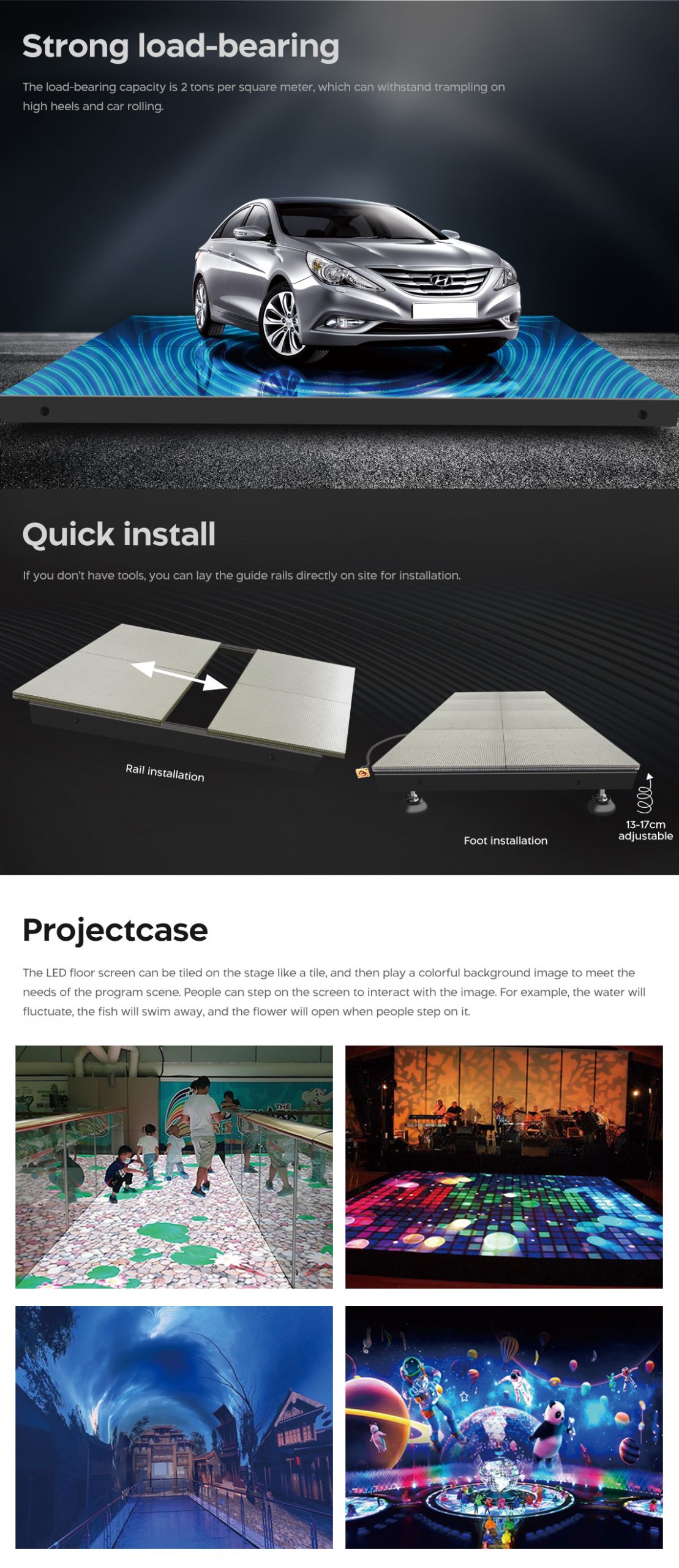 Outdoor interactive LED dance floor screen Parameter:
---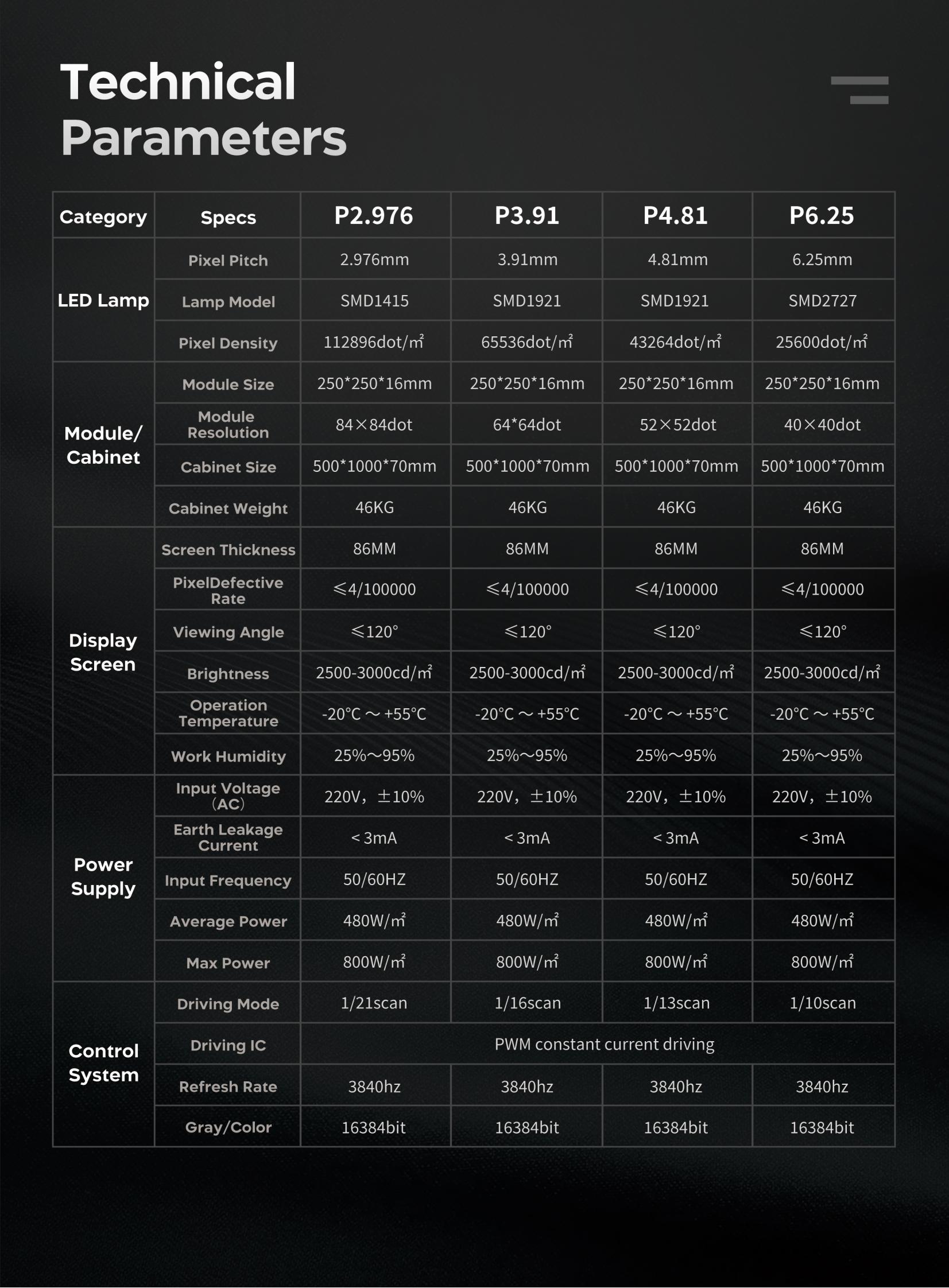 MAX

TOP

's Interactive LED dance floor screen:
Features:
Cabinet Pixels: P2.976/P3.91/P4.81/P6.25
High-intensity dancing is allowable on the cabinet, which has a load-bearing capacity of 1.5 tons/sqm. The surface of modules adopts a frosted mask which can anti-skid&glare.
Modules have sensor chips, which can sense the trajectory of people's movement and can present real-time picture effects according to the trajectory.
Waterproof level IP65 front side.
Module design
4 layers 1.6mm thickness PCB board.
64 sensor chips for each module.
Sensor chips SMT on the surface of modules, thus is no need to add any external sensor device.
The module uses a dual-channel sensor chip, which is currently the fastest sensor technology in the LED industry, people will feel no delay when interacting with the screen.
Smar interaction
The LED interactive floor screen has built-in smart sensor chips, which capture all your movement tracks in real-time, allowing you to be on the scene and experience an immersive interactive space.
Strong load-bearing
The load-bearing capacity is 2 tons per square meter, which can withstand trampling on high heels and the car rolling.
Quick install
If you don't have tools, you can lay the guide rails directly on site for installation.
Project case
The LED dance floor screen can be tiled on the stage like a tile, and then play a colorful background image to meet the needs of the program scene. People can step on the screen to interact with the image. For example, the water will fluctuate, the fish will swim away, and the flower will open when people step on it.
For more LED displays, please visit our product list.
Also, you can kindly visit our latest LED display products in Alibaba.