Get Price Now!
info@maxtop-led.com
Indoor
Magnetic attraction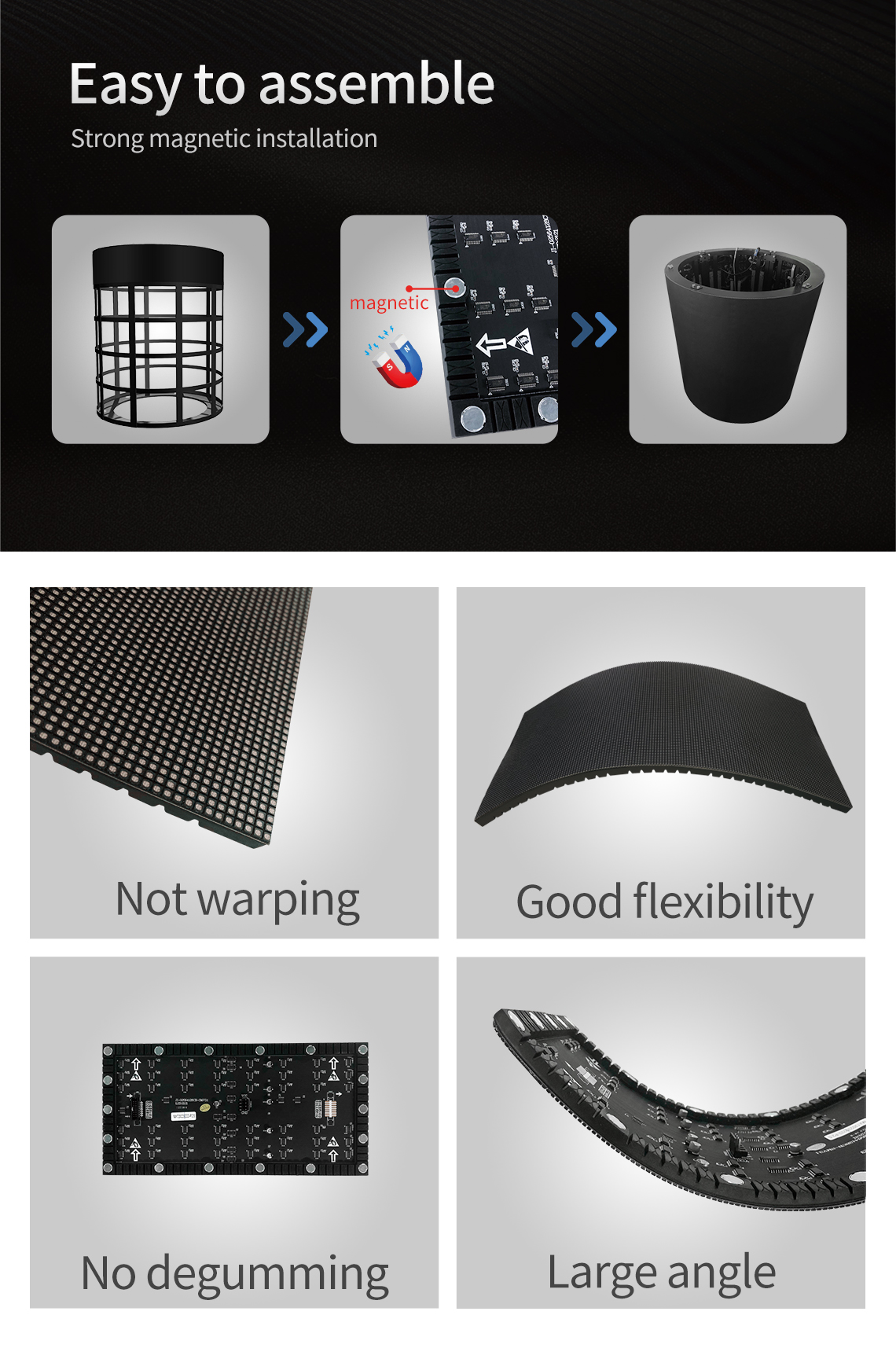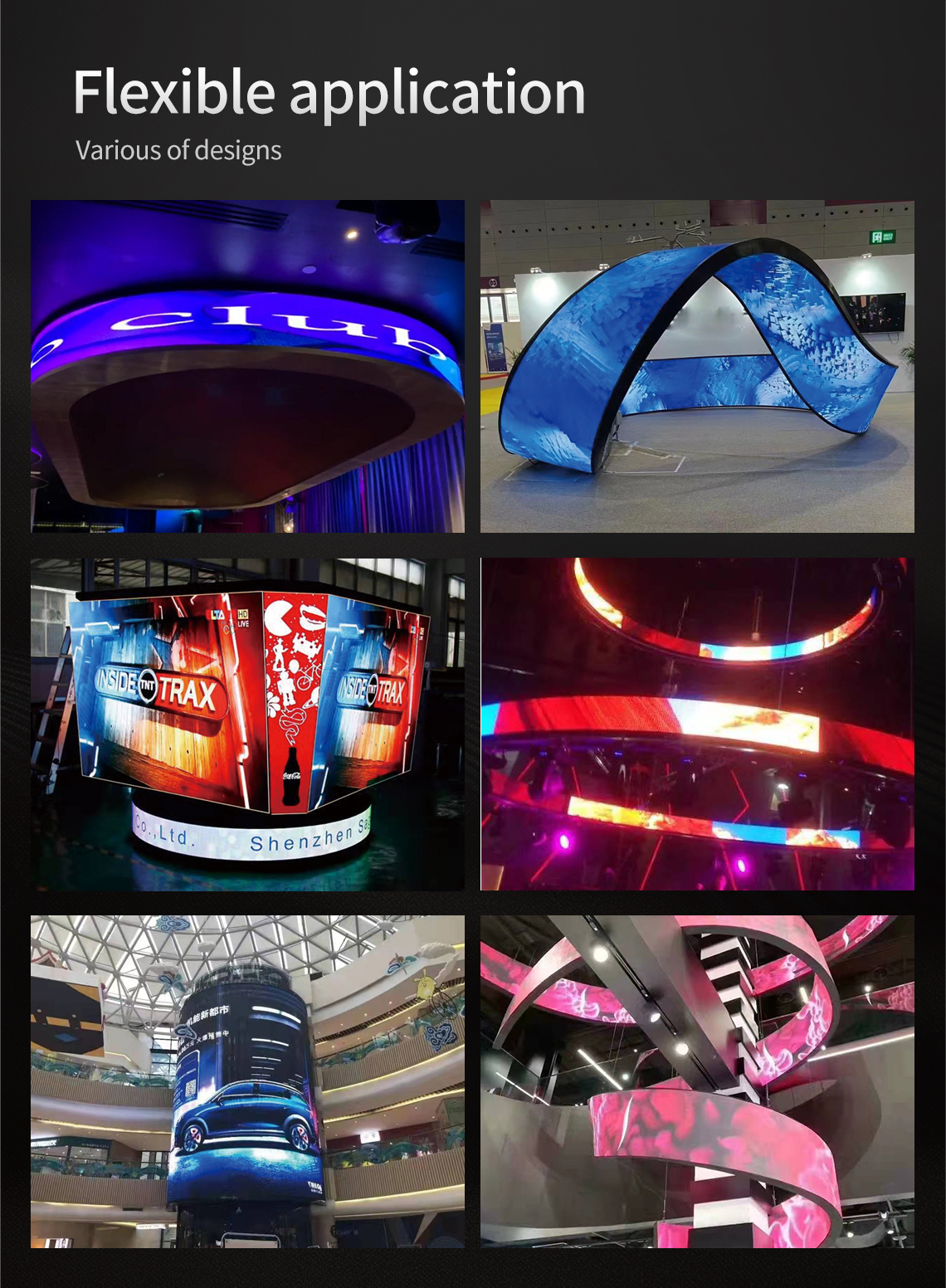 P2.5 Flexible LED Module Parameter.
---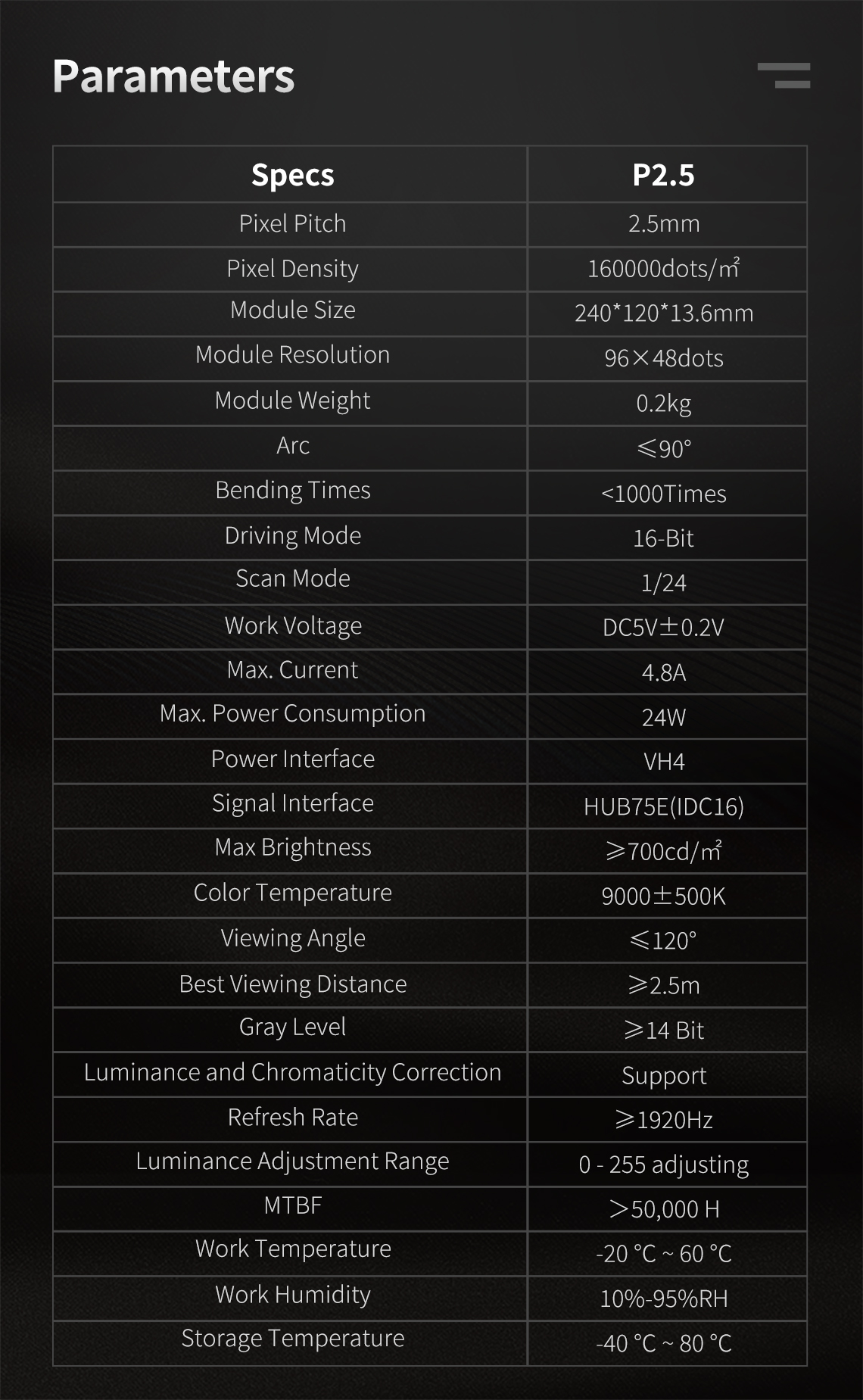 250m2 indoor pillar LED screen, flexible P2.5 LED module, ship to Thailand
Screen size: (10.24*3.84+1.28*1.6+3.84*3.84)*2+(2.4*4.48+3.52* 1.6+11.68*4.48)*2
Driving IC: ICN2153
Lamp: Kinglight Copper material; SMD2121 Black lamp
Siqi power supply
Cabinet material: Iron simple cabinet
Soft module
Front service: Magnet
Controller: Colorlight X20
If you need the customized LED screen, just inquire me!
If you need to know about other LED displays, please visit our products catalog.
Also, you can kindly visit our latest LED product on Alibaba.