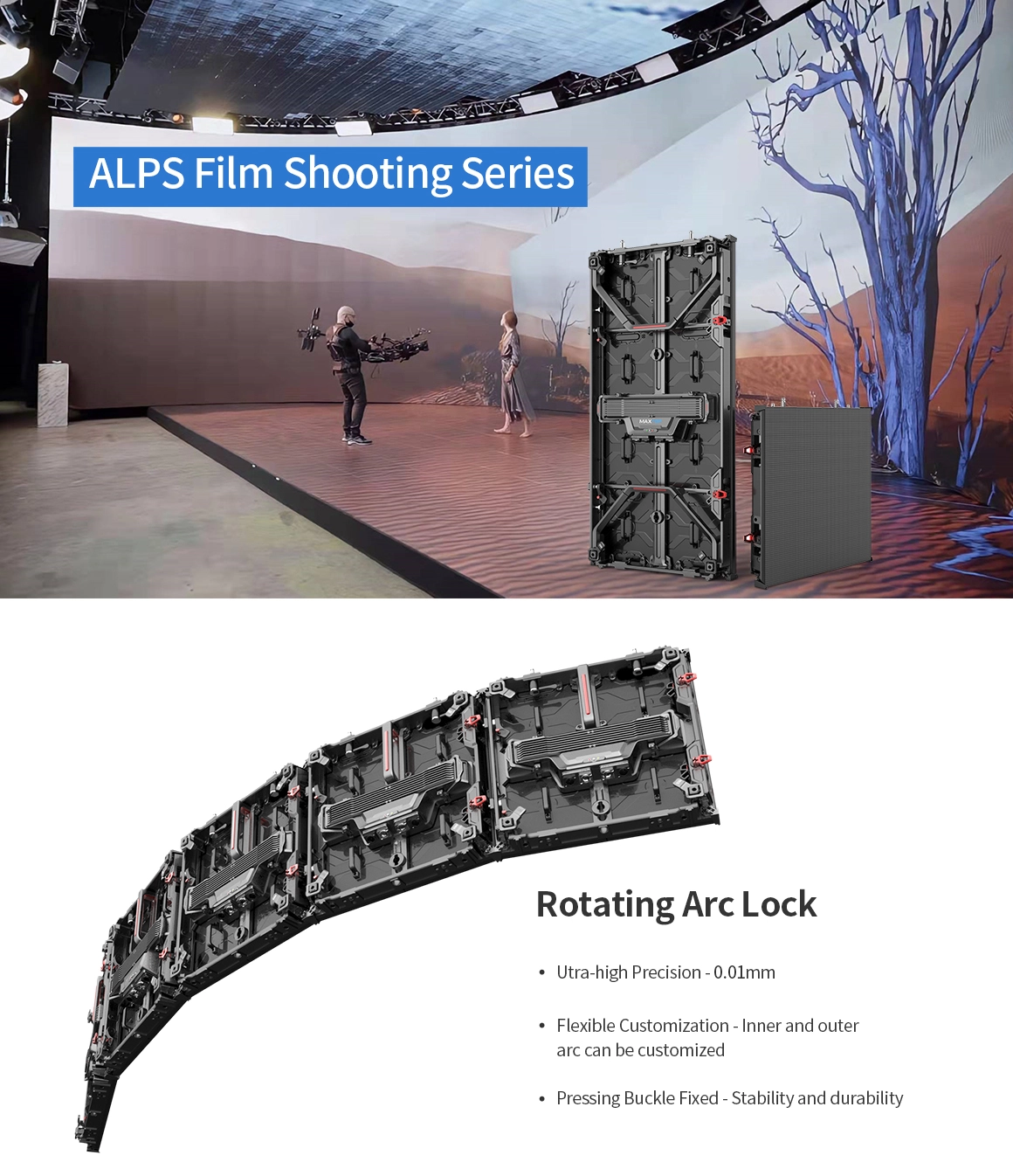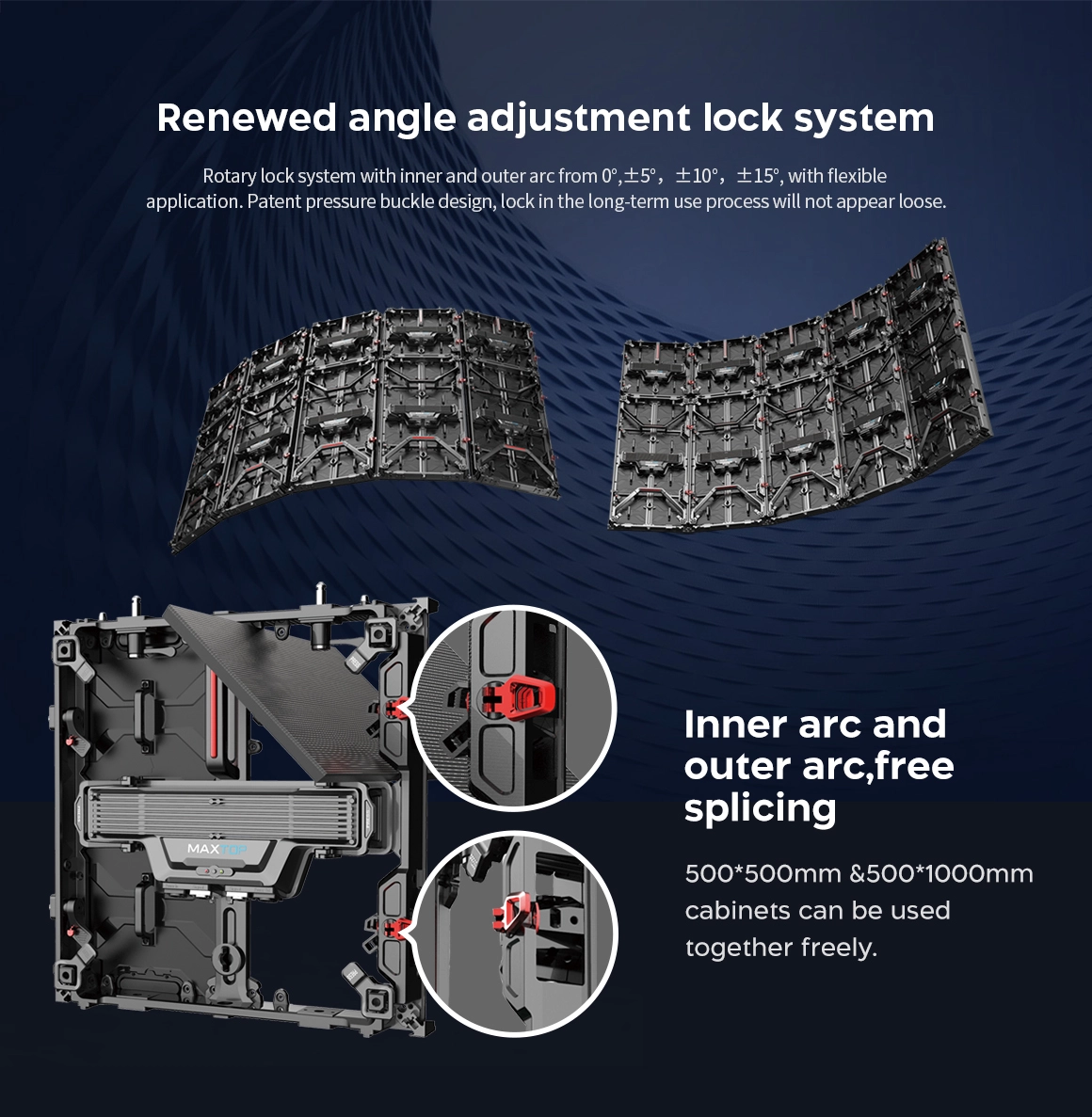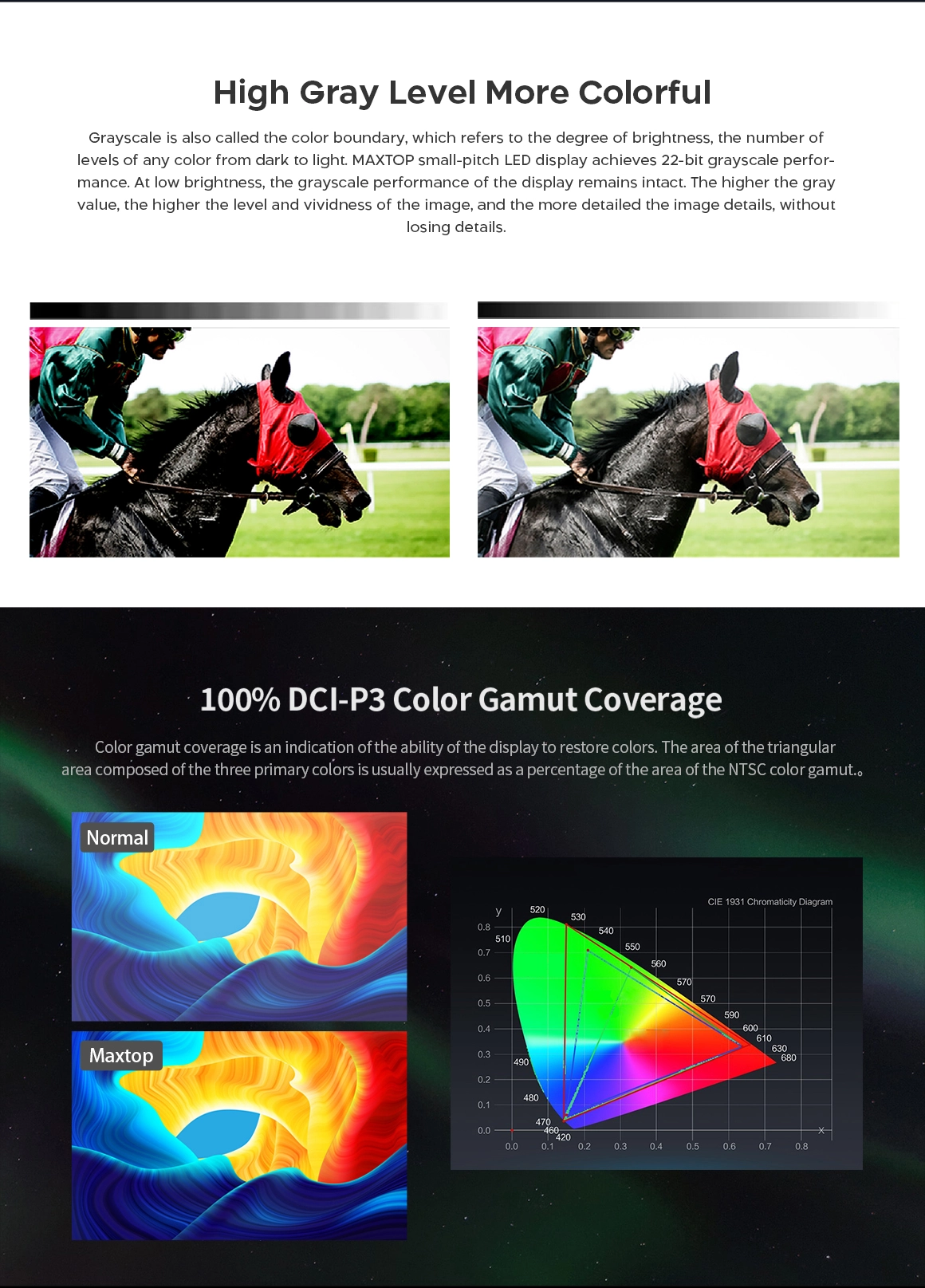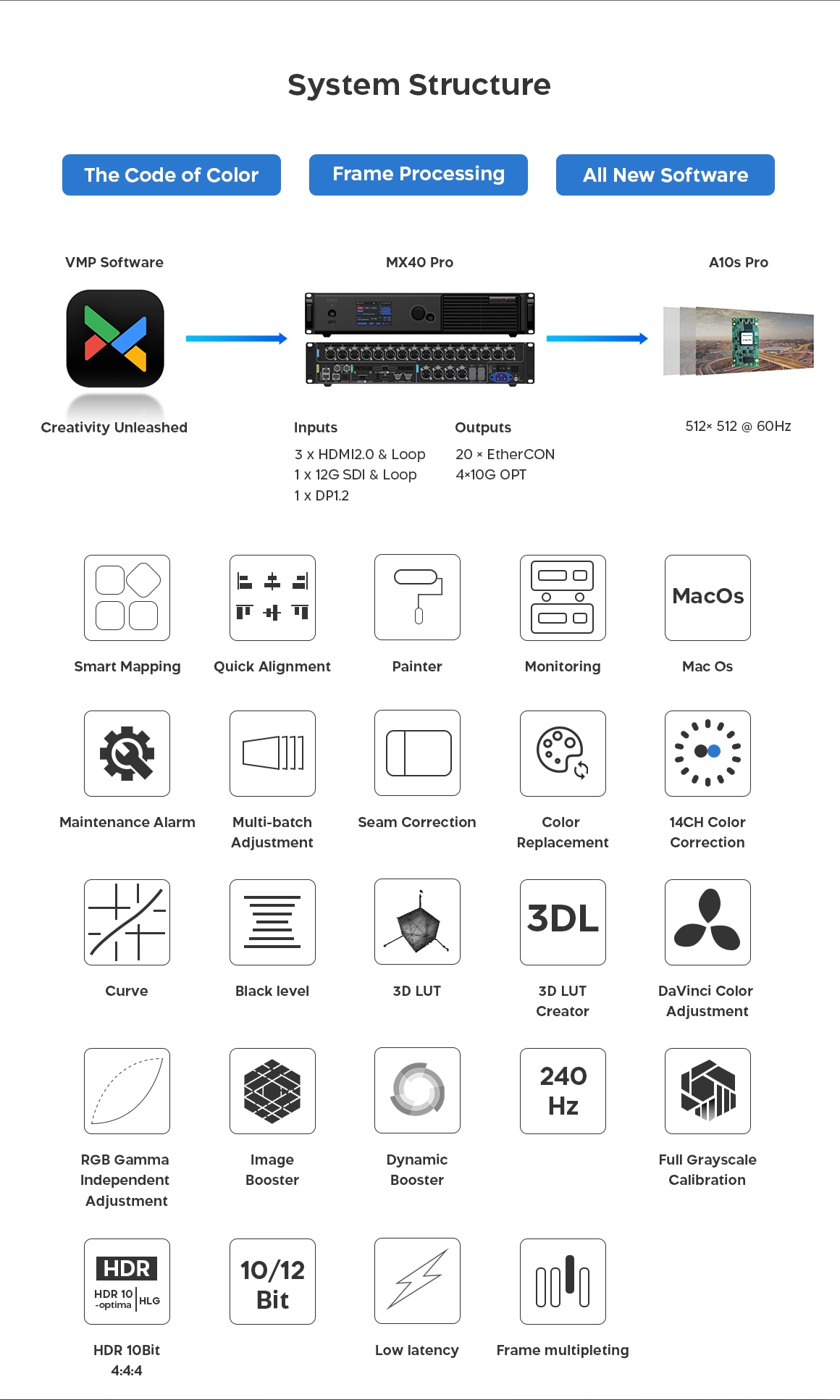 Film studio P1.9 LED panel Parameter.
---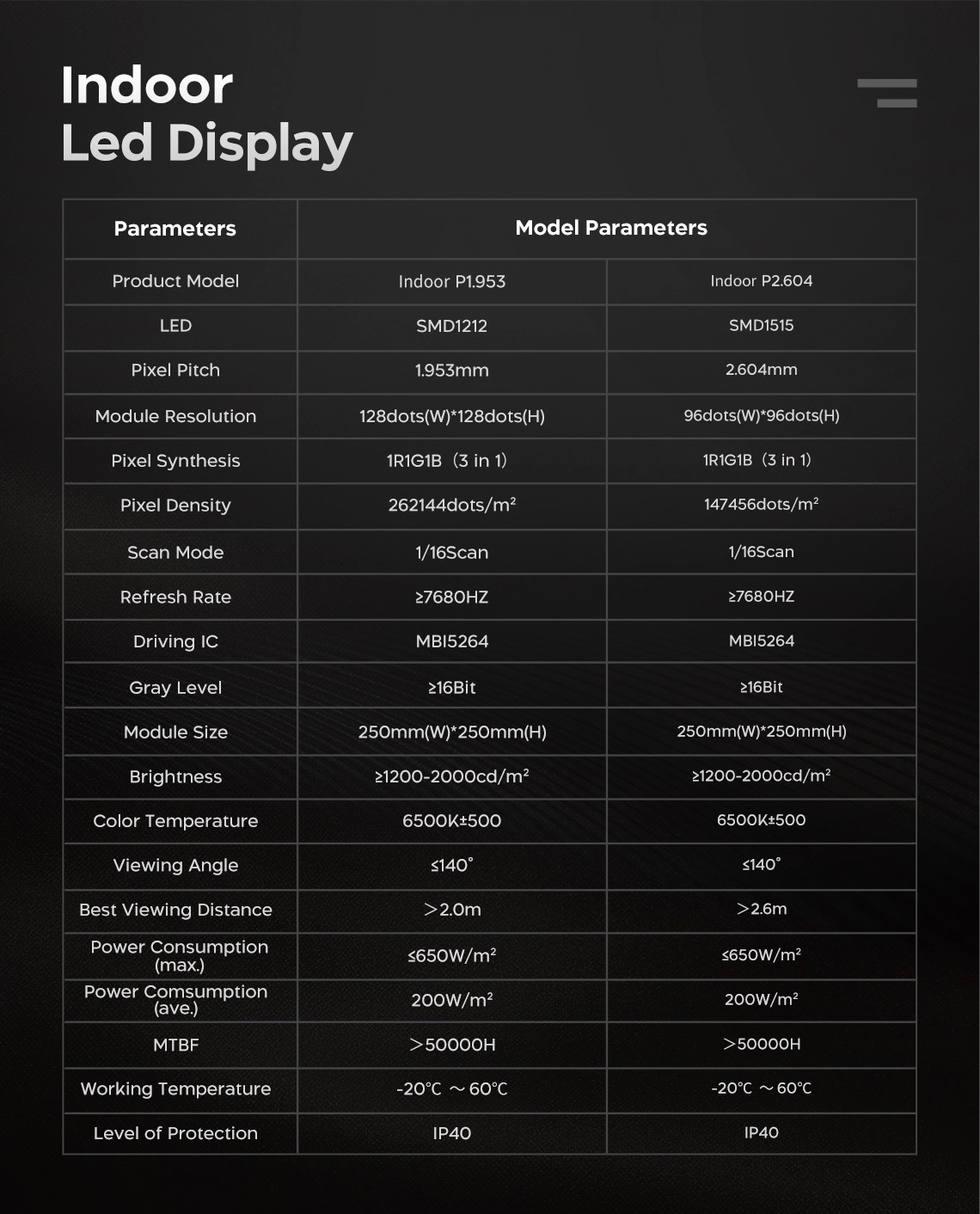 In today's fast-paced world, film studios and production houses are constantly looking for the latest and most advanced equipment to help them deliver high-quality content. Our Alps series film studio P1.9 LED panel is the newest technology that has been designed to meet the unique needs of film studios. This LED panel offers superior picture quality and amazing color accuracy, making it a popular choice for film and video production.
NOVASTAR MX40 Pro
One of the key features of this LED panel is its integration with the NOVASTAR MX40 Pro. This powerful technology brings together a range of features that help to enhance the quality of the output. Firstly, it supports HDR10 and 4:4:4 applications, which takes the viewing experience to an entirely new height. Secondly, the LED panel supports black level, a feature that helps to deliver the deepest blacks and excellent contrast.
Another great feature of the NOVASTAR MX40 Pro is its ability to support the free replacement of any color on the screen. This is made possible through the precise adjustment of the hue, saturation, and brightness of 12 standard colors derived from black and white and RGB three-primary colors. With this feature, it is possible to restore the true colors of the content to a remarkable level.
In addition to the above features, this LED panel also supports curve adjustment and freeloading of 3D LUT files. This makes it easier for film studios to achieve more accurate and consistent color grading results. Furthermore, it supports four independent layers of 4K resolution, which means that it can display multiple streams of ultra-high-definition content simultaneously.
In conclusion, the Film Studio P1.9 LED panel with NOVASTAR MX40 Pro is an excellent investment for any film studio or production house looking to take its content to the next level. It's superior picture quality and advanced features make it a top choice in the market. So, whether you are producing advertising content, short films, or feature-length movies, this LED panel and its innovative features are sure to surpass your expectations and help you deliver the highest quality content possible.
If you need to know about other indoor LED displays, please visit our products catalog.
Kindly inquire me, info@maxtop-led.com
Also, you can kindly visit our latest LED news on

Facebook

.