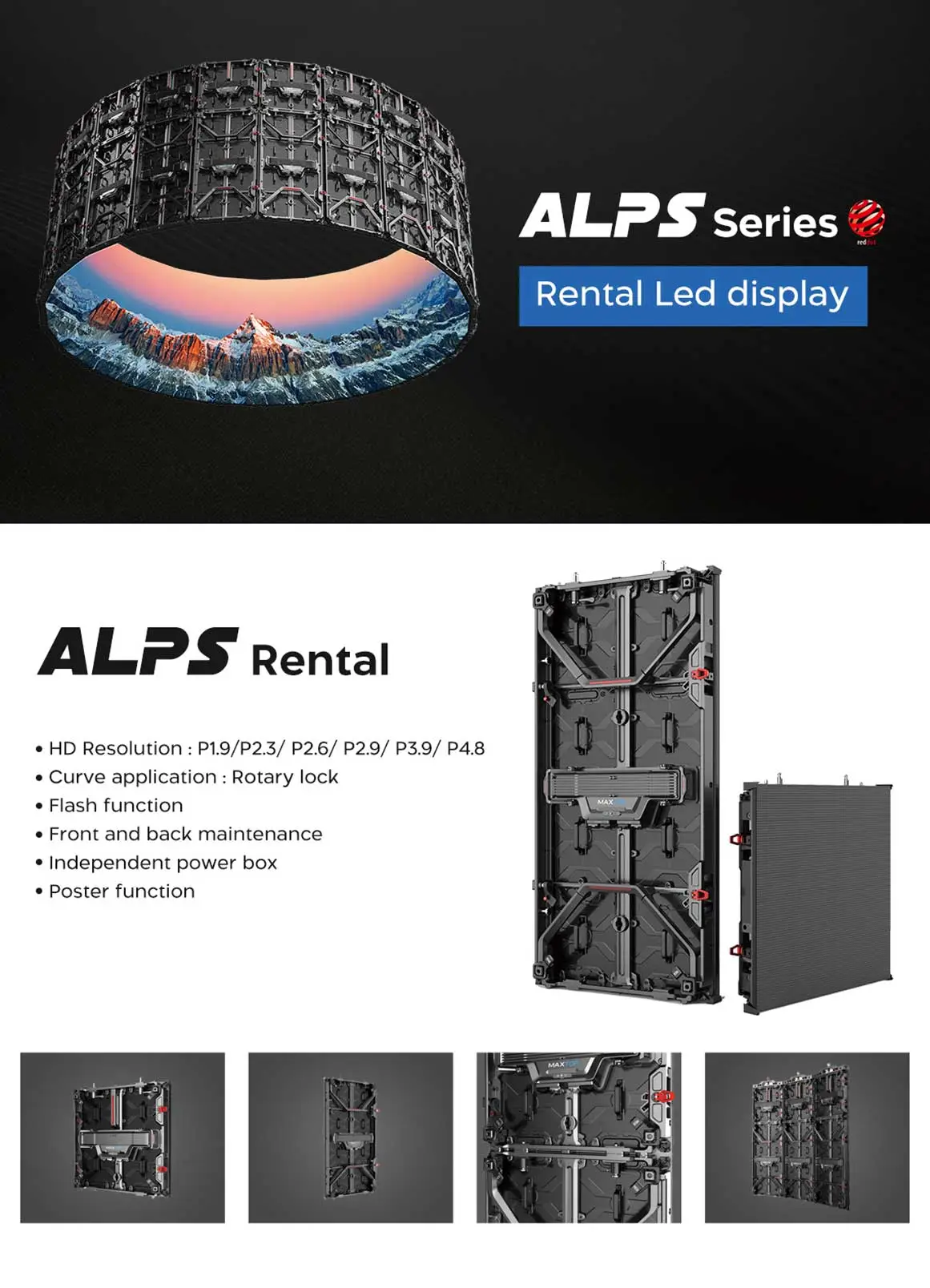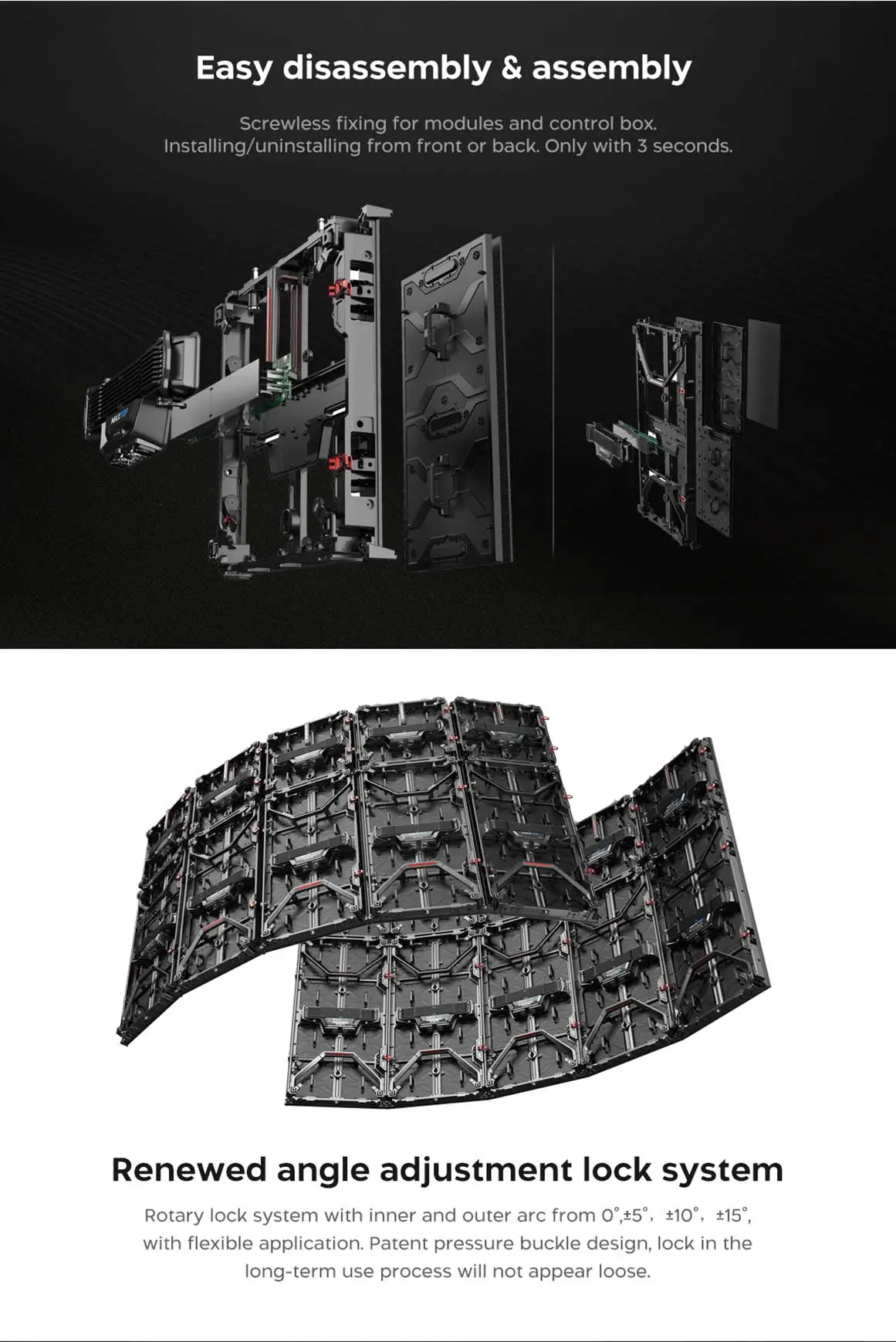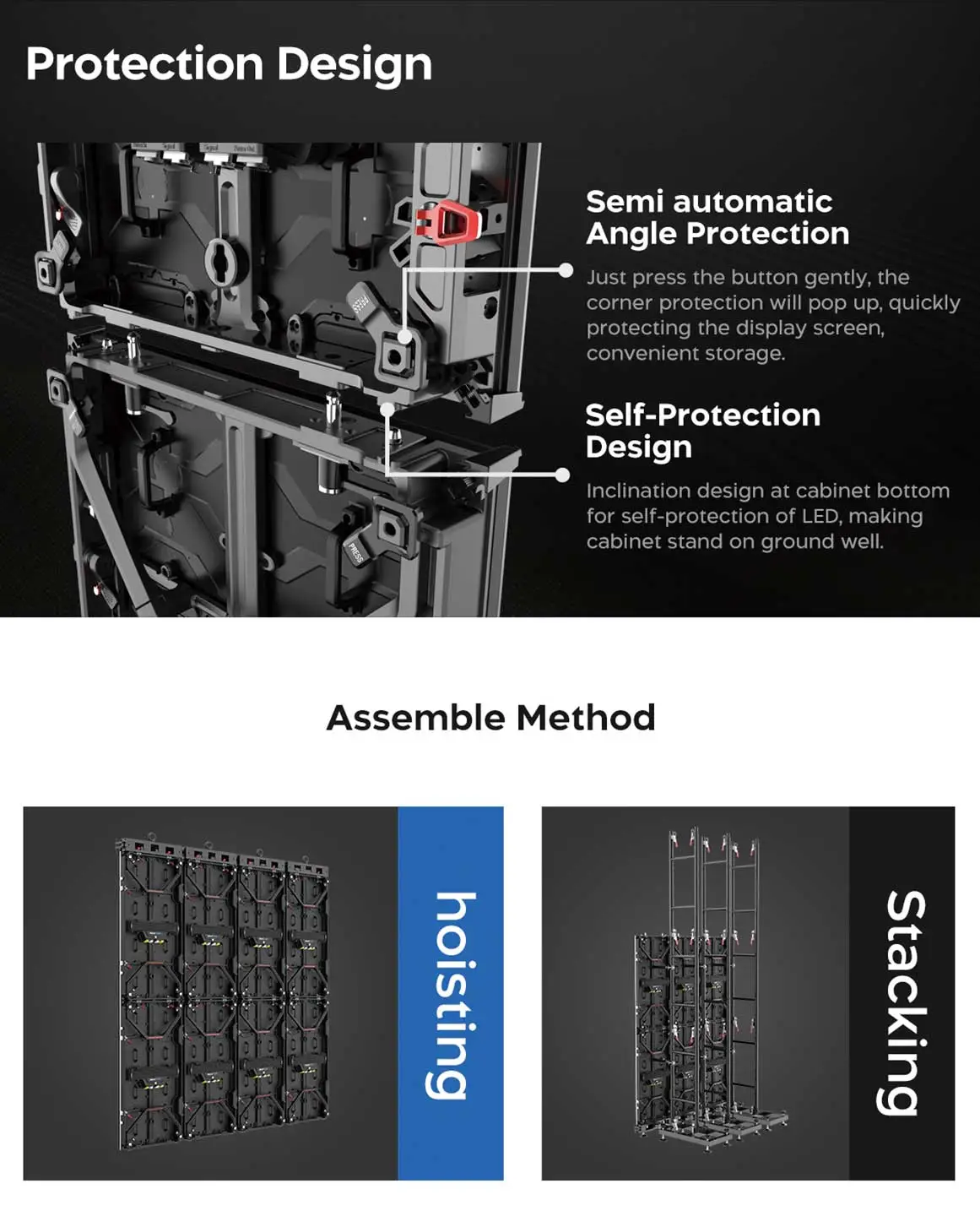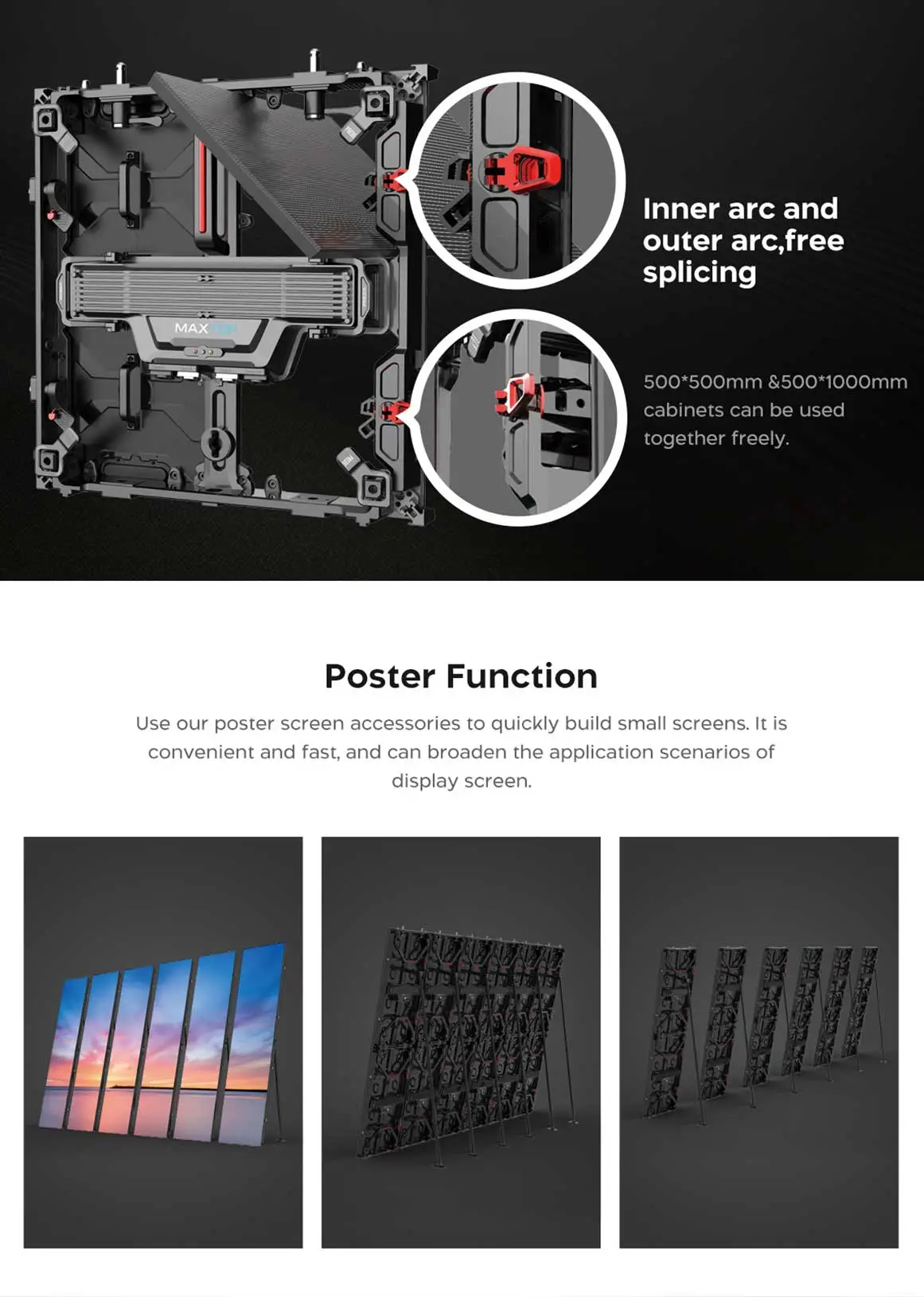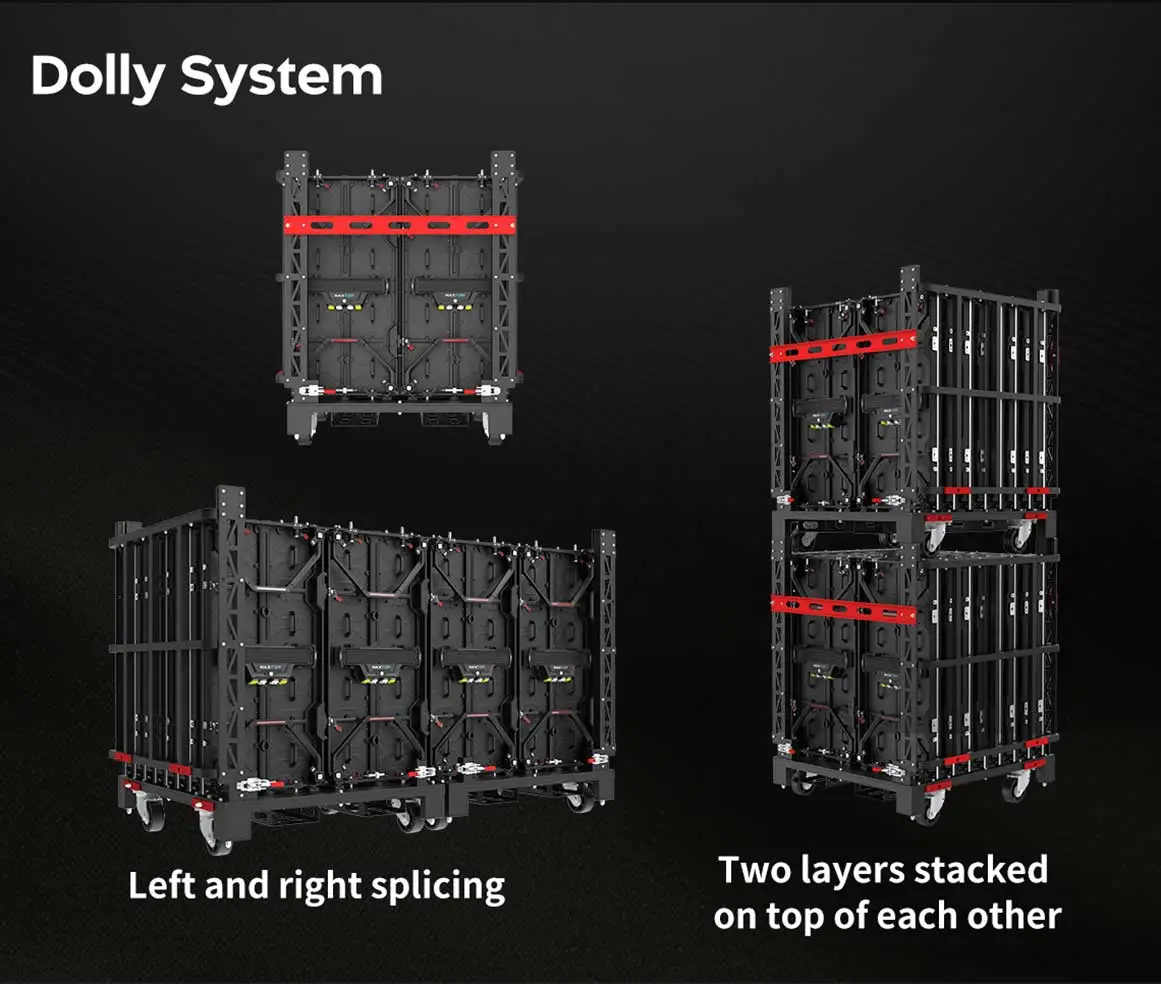 Stage rental P2.6 LED panel Parameter:
---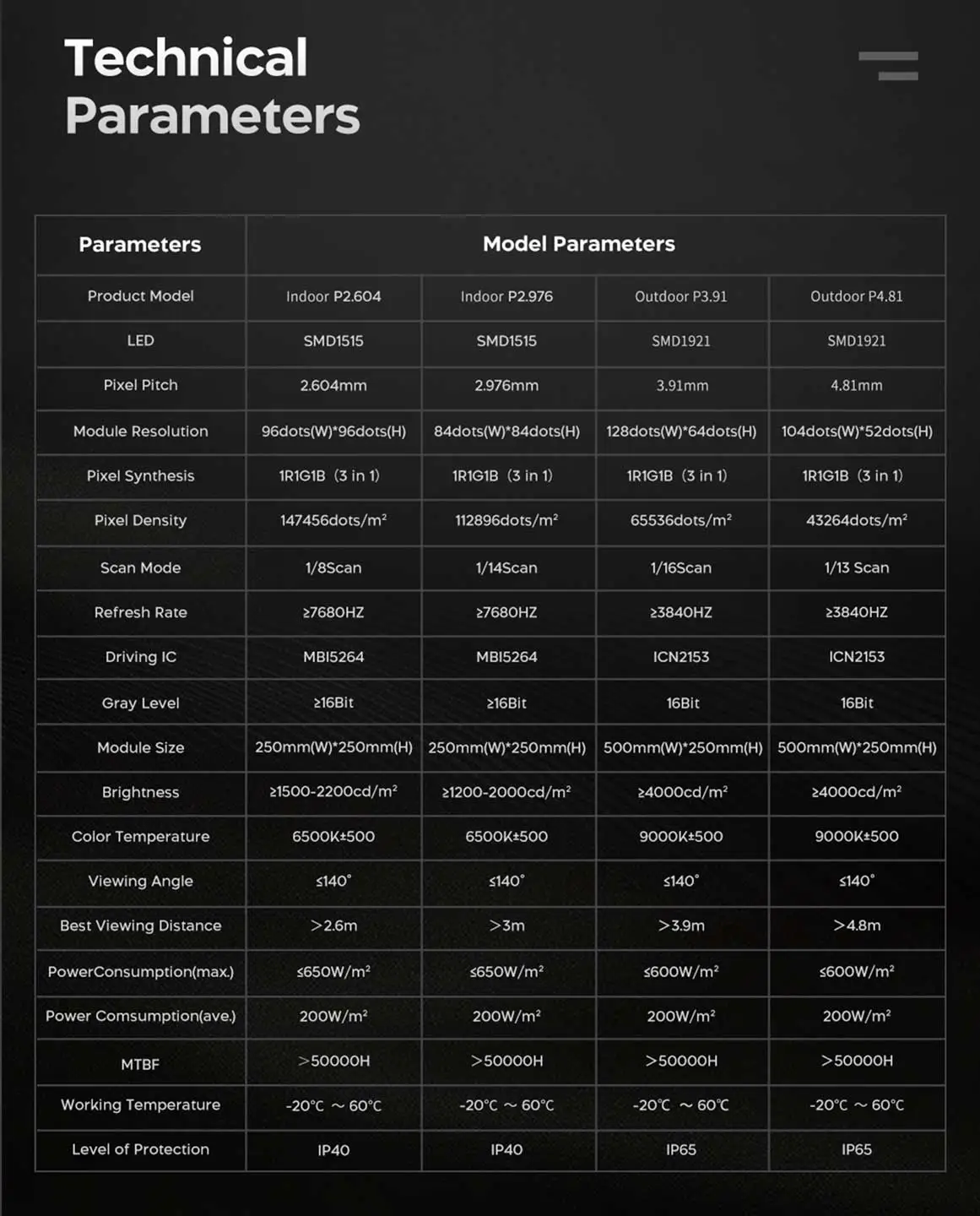 MAX

TOP

's Rental P2.6 LED panel:
If the P3.91 was the mainstream rental LED display in the past. Now the trend is slowly moving towards P2.6. Customs data show that in the past year, China has exported as many P2.6 LED panels as P3.91. The price of the P2.6 is slightly higher than that of the P3.91. But the former relative to the latter has the advantage, this price for most people are acceptable. What are the advantages of the ALPS P2.6 display over the P2.6 on the market? Please see the introduction below.
P2.604 Main Features:
Curve application: Rotary lock
Flash function
Front and back maintenance
Independent power box
Poster function
Renewed angle adjustment lock system
The rotary lock system of P2.6 LED panel with an inner and outer arc from 0°,±5°,±10°,with the flexible application. Patent pressure buckle design, lock in the long-term use process will not appear loose.
Inner arc and outer arc, free splicing
500*500mm &500*1000mm cabinets can be used together freely.
Semi-automatic, Angle protection
Just press the button gently, the corner protection will pop up, quickly protecting the display screen, convenient storage.
Self-Protection design
Inclination design at cabinet bottom for self-protection of LED, making cabinet stand on ground well.
Stage rental P2.6 LED panel, China manufacture.
If you need to buy the outdoor 3D LED panel, please visit our 3D series.
Also, you can kindly visit our latest LED panel products in Alibaba.
Finally, thanks for watching. I hope we can be your long-term partners.