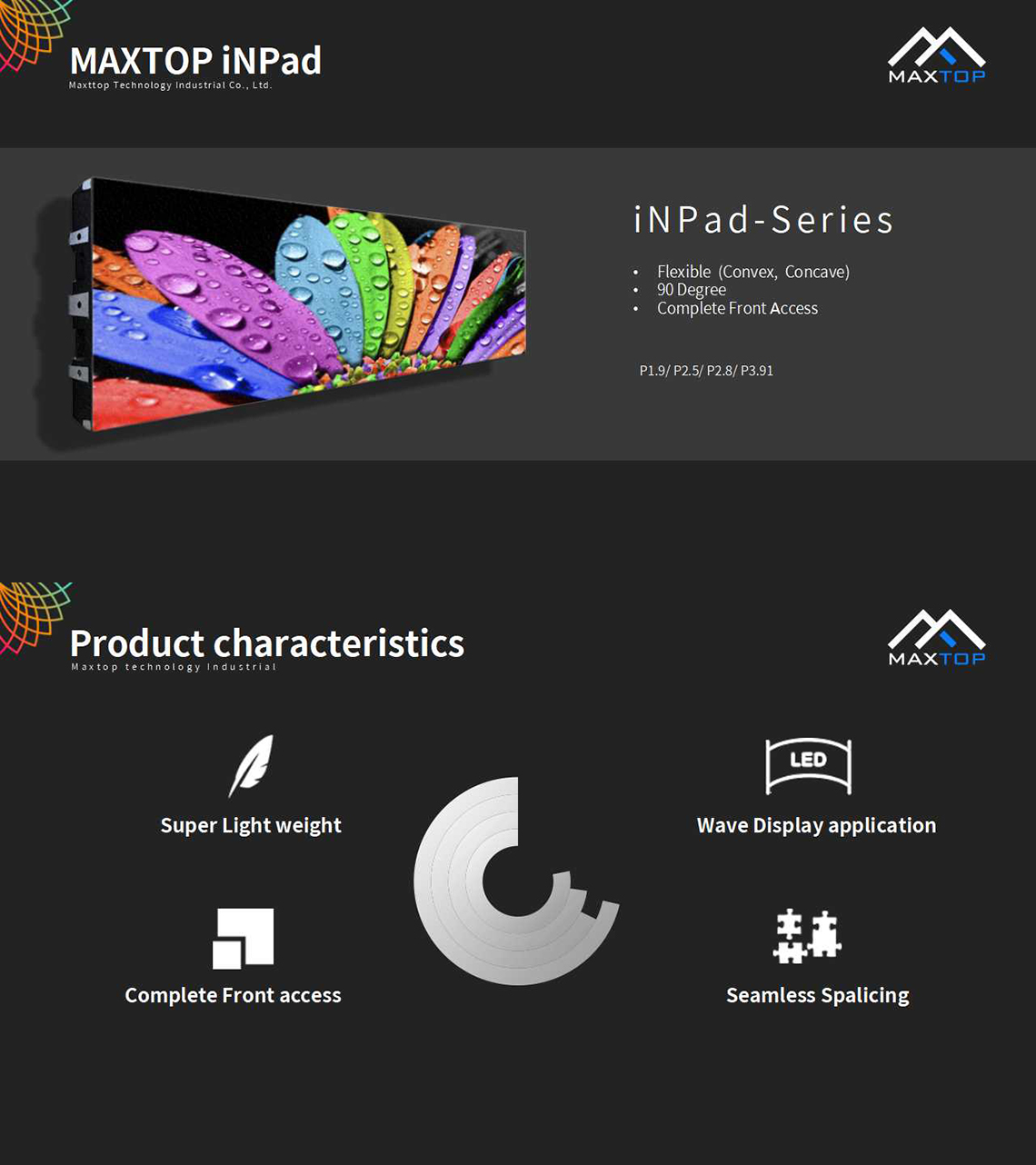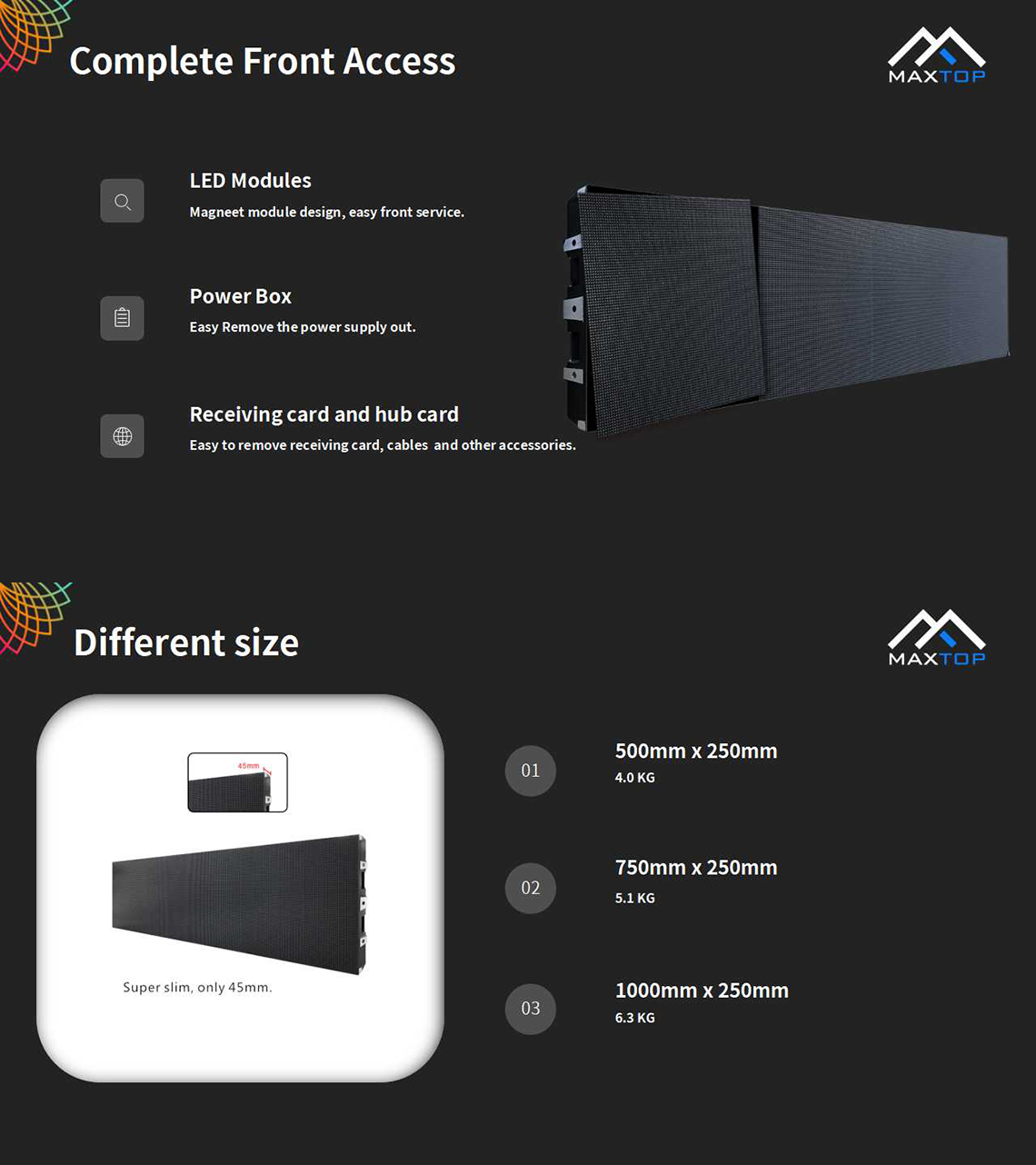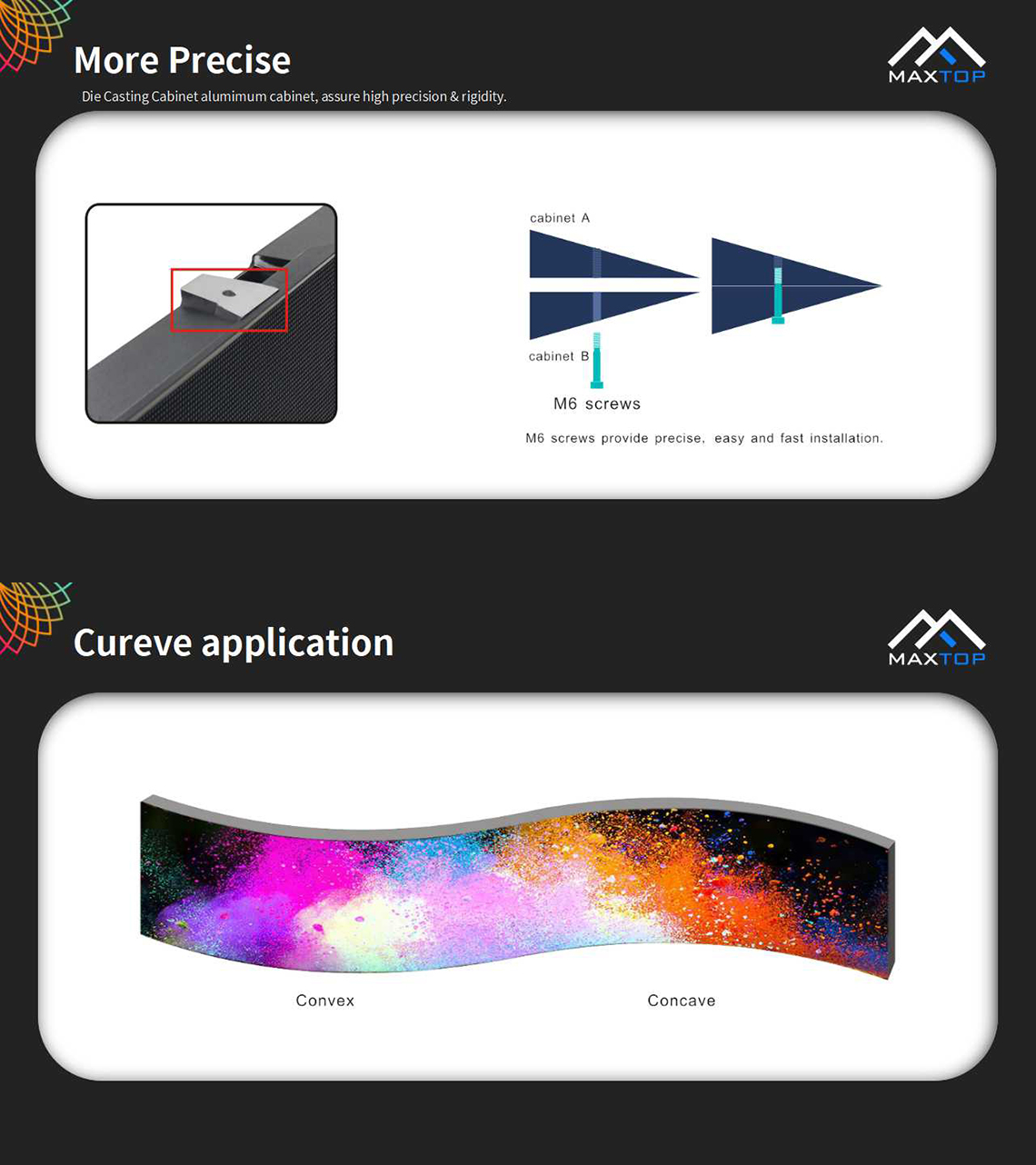 Indoor LED video wall Parameter:
---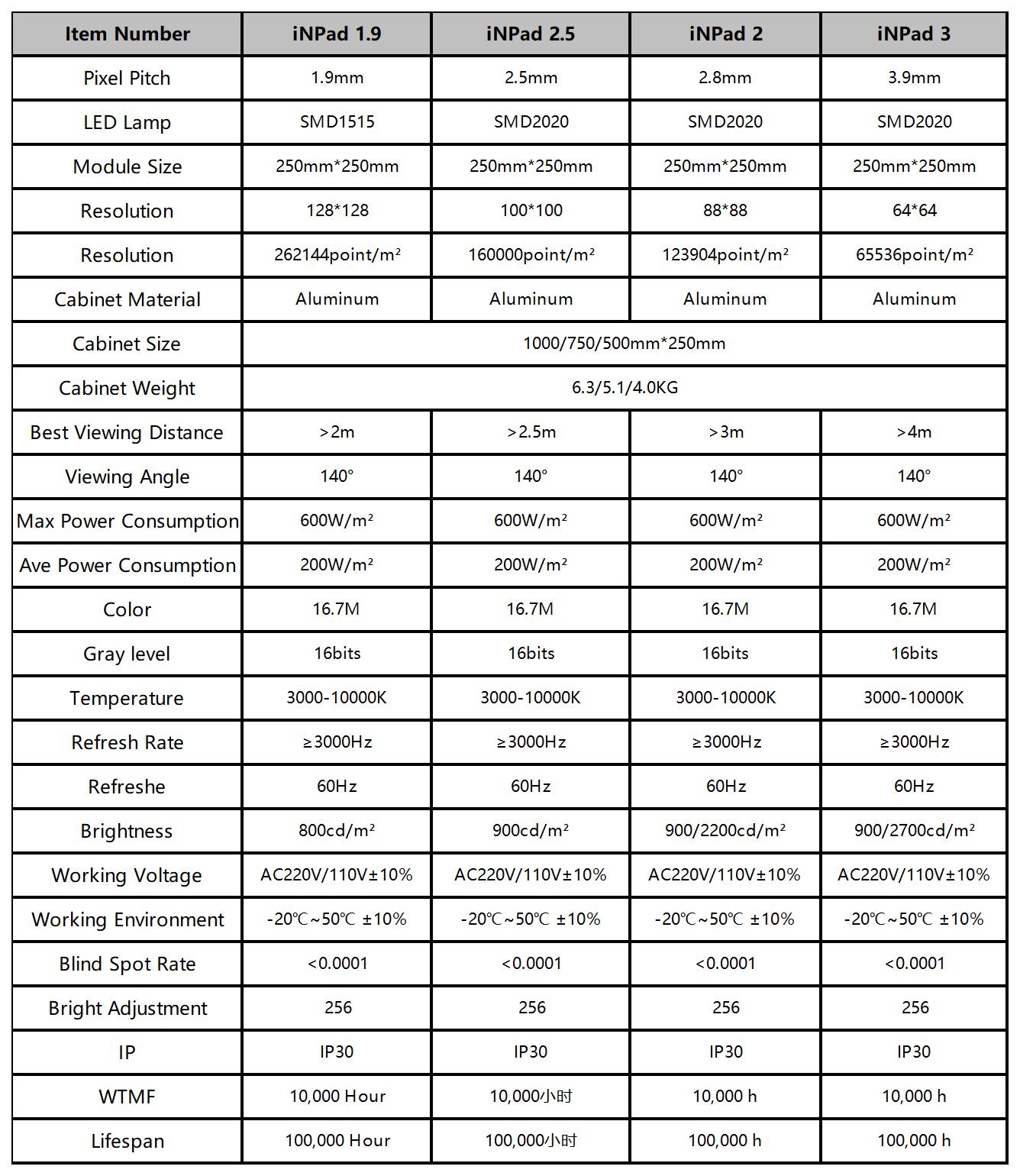 MAXTOP's indoor LED video wall:
M6 screws provide precise, easy, and fast installation.
Features:
Flexible(Convex, Concave)
90 Degree
Complete Front Access
Super Lightweight
Wave Display application
Complete Front access
Seamless Splicing
Easy Remove the power supply out.
Easy to remove receiving cards, cables, and other accessories.
If you need to buy another pitch LED panel, please visit our rental product list.
Also, you can kindly visit our latest LED panel products in Alibaba.
The display of the LED display module is abnormal. All or part of the module is lacking color, long-on. And is out of control or semi-out of control state.
The initialization of the indoor LED video wall unit is abnormal. Restart the power supply of the area at an interval of no less than 1 minute. Sometimes it may take 2-3 times to eliminate the problem.
If step 1 does not solve the problem, the preliminary judgment may be caused by poor contact between the LED module and the control board. You can replug them to solve the problem of poor physical contact.
If the problem of the above two steps still exists, it is judged that the LED module or the control board circuit may have a problem. You can replace the LED module or the control board to solve the problem. You need to adjust the coordinates, color, and brightness to make it level. The color of the image is consistent.
The resolution of the set cabinet is inconsistent with the actual resolution.