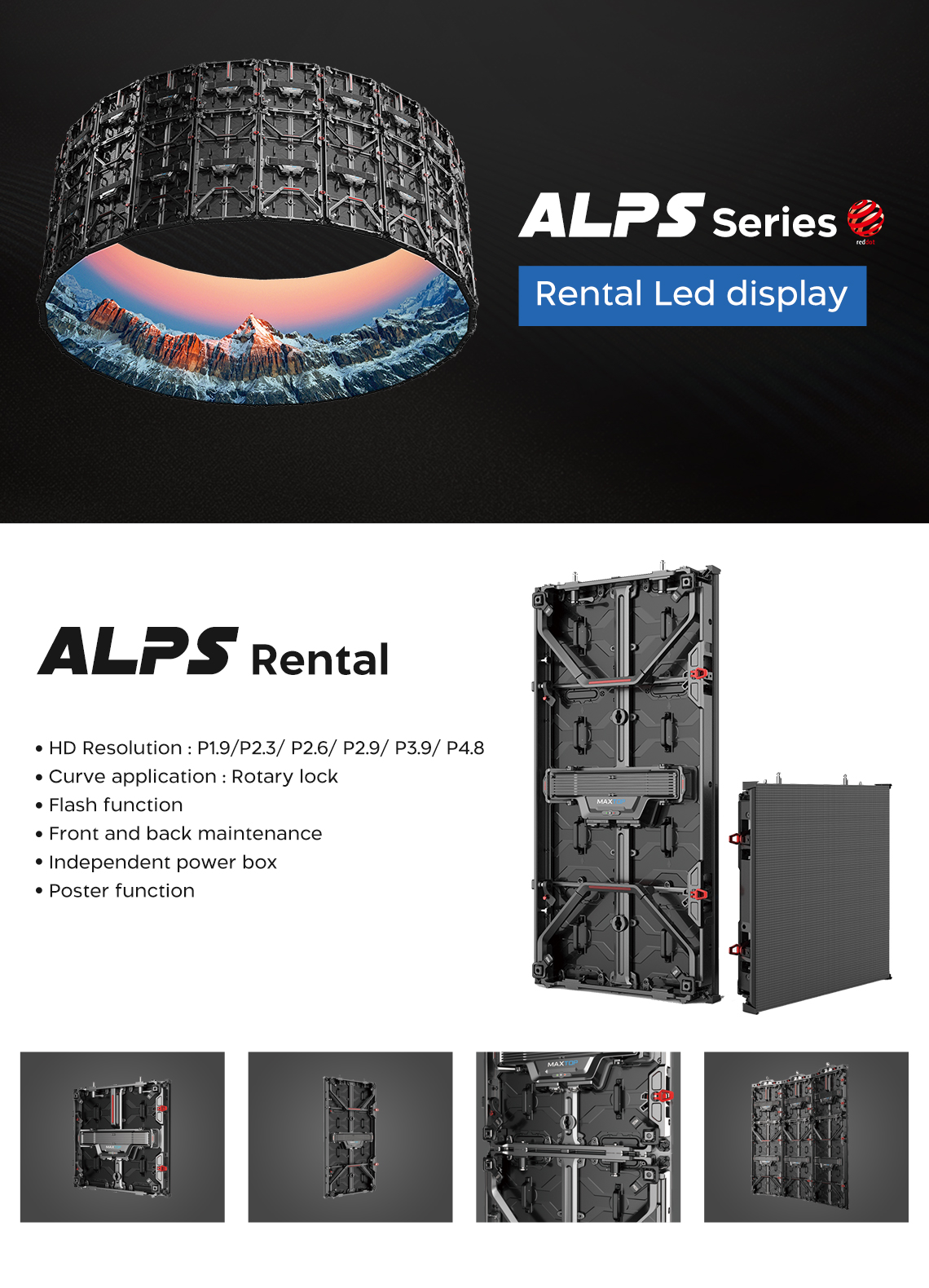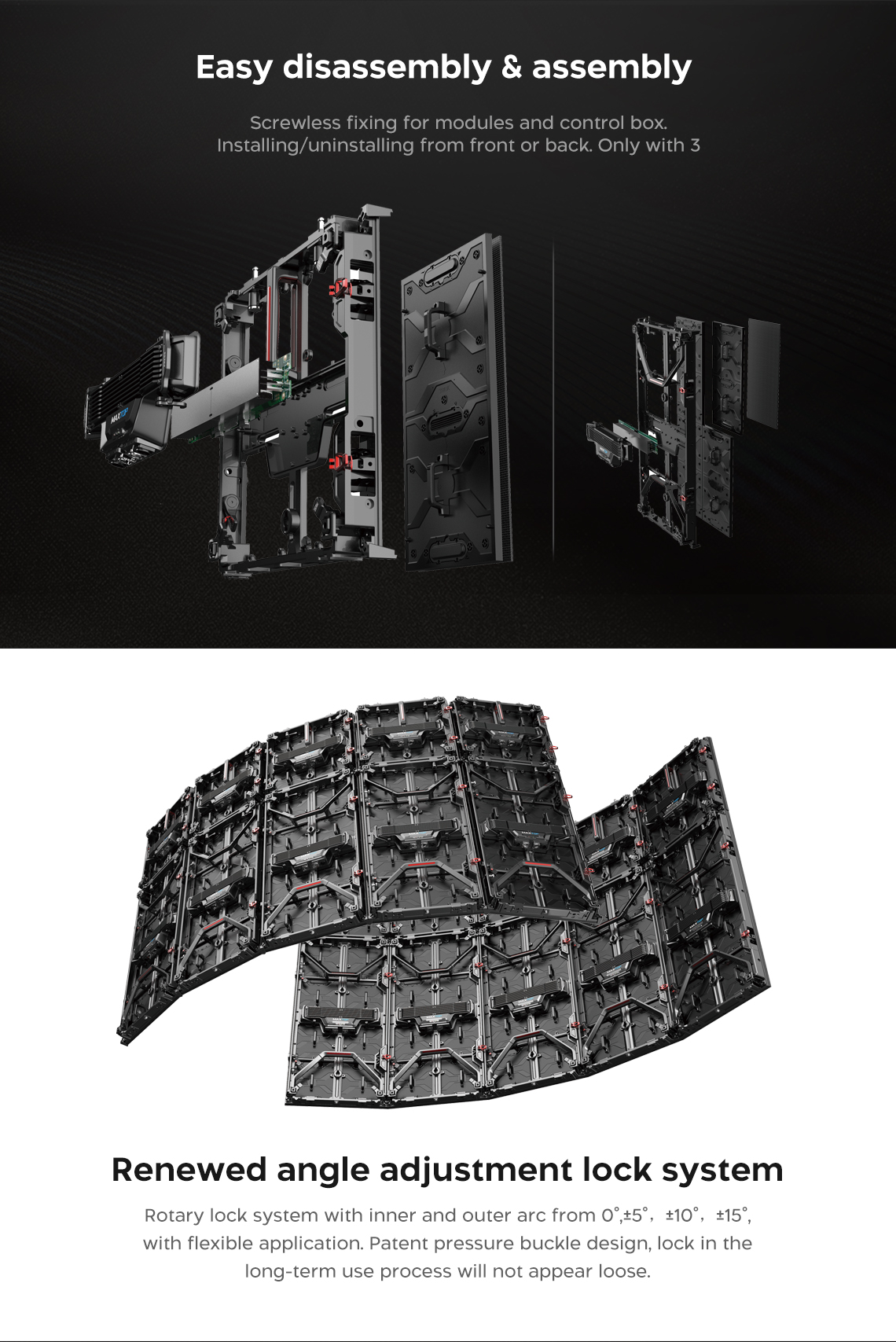 P1.5 LED panel Parameter:
---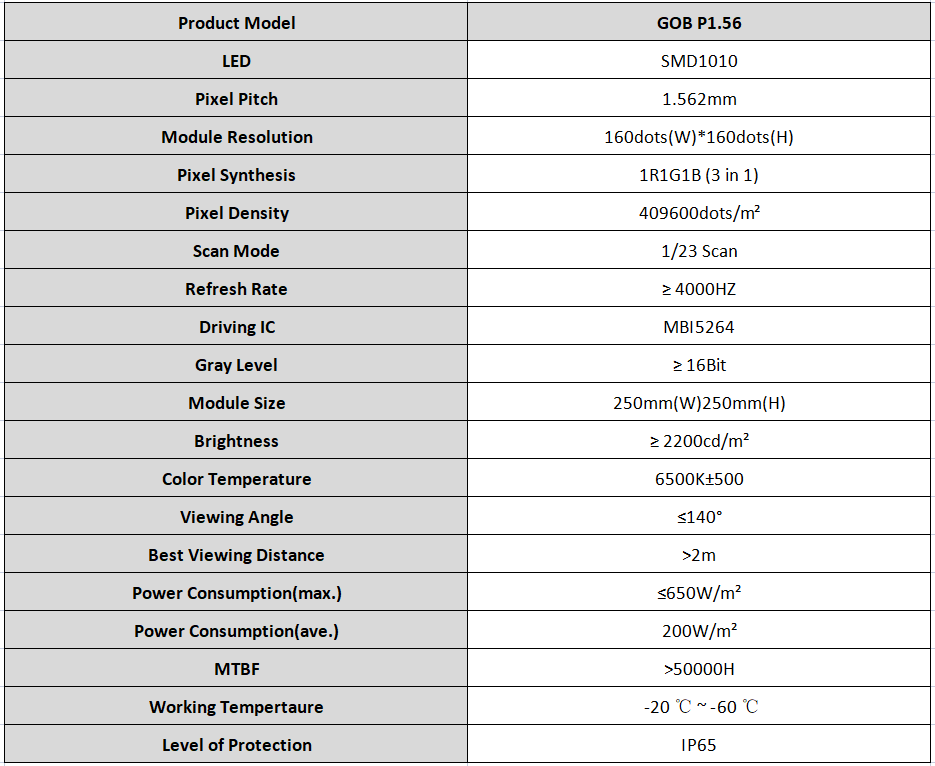 MAXTOP's GOB P1.5 LED display
M6 screws provide precise, easy, and fast installation.
Features:
Flash function
Complete Front Access
Independent power box
Complete Front access
Angle protection
Easy Remove the power supply out.
IP65.
If you need to buy another pitch LED panel, please visit our rental product list.
Also, you can kindly visit our latest LED panel products in Alibaba.
Display unit installation example:
Firstly, use an infrared level to measure whether each vertical component is vertical. And ensure that it is on the same plane. Fix the connecting piece on the vertical component of the screen. According to the size requirements of the cabinet installation and positioning. If the connecting piece is behind the vertical member. Fixing together with the box body after the box body aligns.
Secondly, when the cabinet is installed, it is generally installed from the middle. And the display unit installs from the middle to the two sides. Adjust the horizontal and vertical with a leather hammer. And the connecting piece and bolts are used to fix it from the front hole of the cabinet to the vertical members on both sides. But the bolts should not be twisted too tightly for subsequent adjustment. Usually, the cabinet installs first and the module installs at the end of the installation.
Thirdly, for the installation of the connecting piece, see the installation instructions of the connecting piece on the previous page. The connecting piece can pre-install. It can be installed when the box is installed. It is recommended to adjust the connecting piece during the installation of the box for easy fixation. When installing the structure, it is necessary to reserve the same number of sliders as the connecting piece in the fixing groove of the connecting piece of the back strip profile. Nut.
Finally, the next display unit can place on the left side of the first box. Use a leather hammer to adjust the level and vertical, and then fix the box and the connecting piece with bolts.