P2.9 LED screen Parameter:
---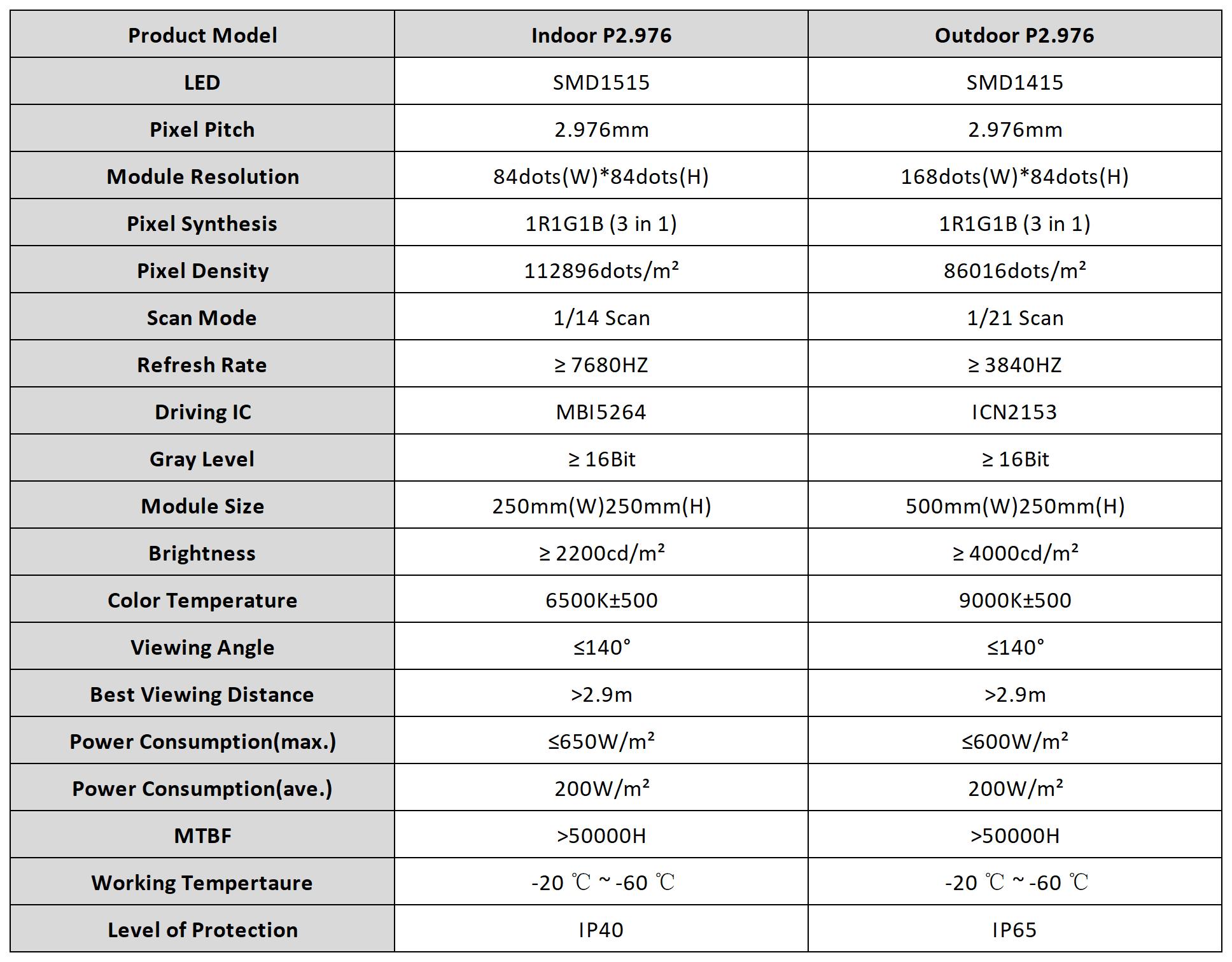 MAX

TOP

's P2.9 LED screen wall:
The Alps series P2.9 LED screen walls are widely used in concerts, churches, festival stages and wedding events, etc. It does not matter whether it is indoor or outdoor.
P2.9 Main Features:
Curve application: Rotary lock
Flash function
Front and back maintenance
Independent power box
Poster function
Angle protection
If you need to buy another rental screen, please visit our rental solutions.
Also, you can kindly visit our latest LED panel products in Alibaba.
How to test the screen brightness?
Screen brightness: 1. Adjust the screen to full brightness. 2. Adjust the brightness in the test software to 80% on the computer. And use it within 10 minutes.
The light gun measures the brightness of the screen. When measuring the brightness, the light gun must to aimed at the screen. It is best to measure the light gun to be level with the screen.
Make sure that the black area of the observation window covers more than 16 pixels. And adjust the focus so that you can clearly see the luminous point before measuring and reading.
Viewing angle: When measuring, people stand at the position of 160° left and right of the screen. And the viewing angle under the screen is 70°. (That is, the vertical viewing angle of the screen is 140°). The screen requires to have no obvious dark spots and no obvious dark blocks.
Grounding: The shell, box, and P2.9 LED screen wall structure of the switching power supply are properly grounded. And the grounding resistance requires to be ≤10 ohms. A spot inspection is performed every six months.
Lightning protection treatment: 1. The building is required to have lightning rods or lightning protection belt facilities and be effectively grounded. 2. The distribution box is required to be equipped with a surge protector to prevent lightning. 3. Facilities are inspected every six months.