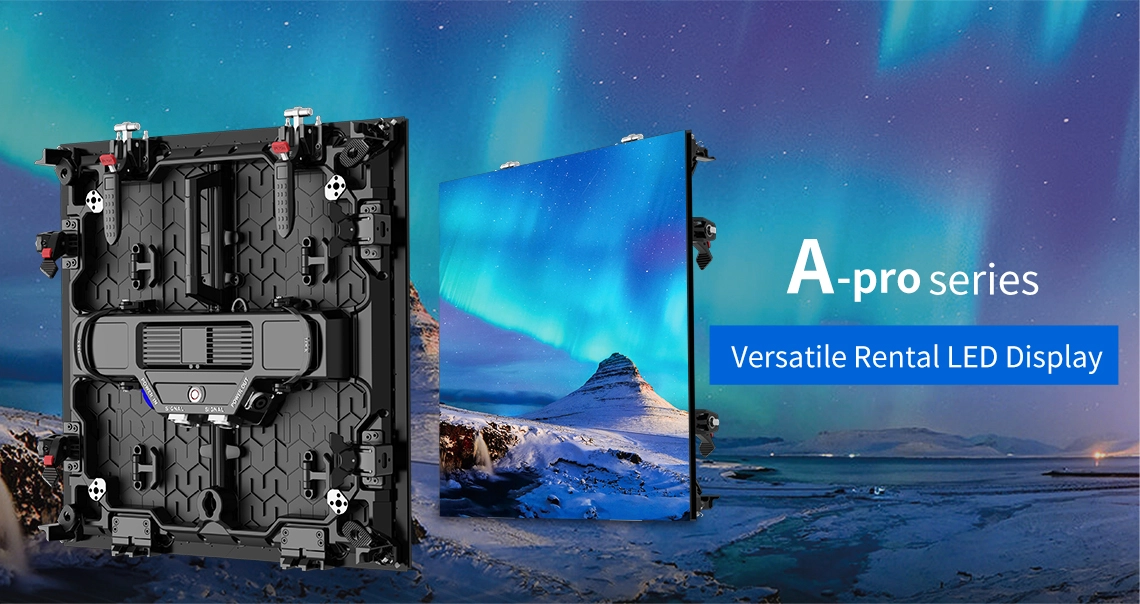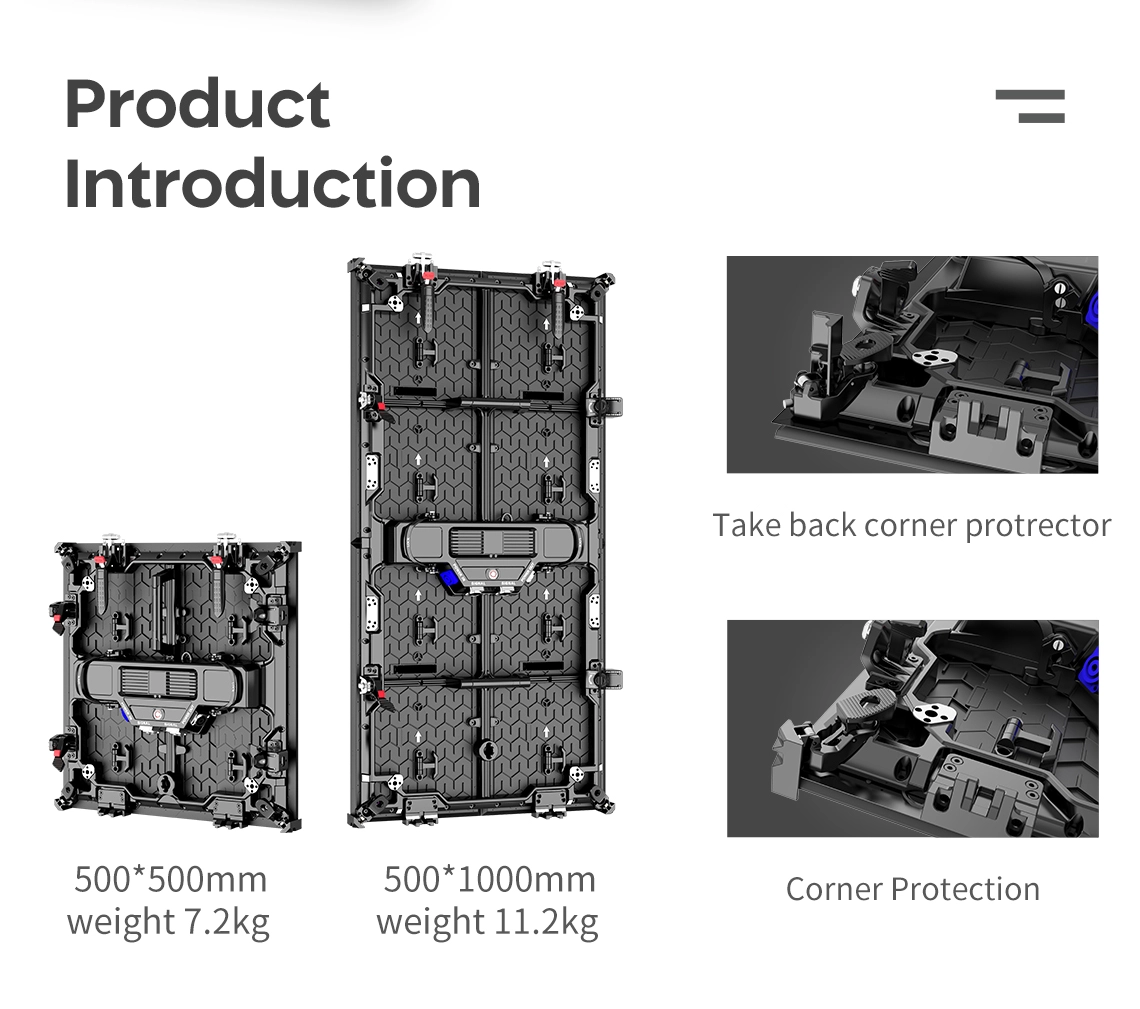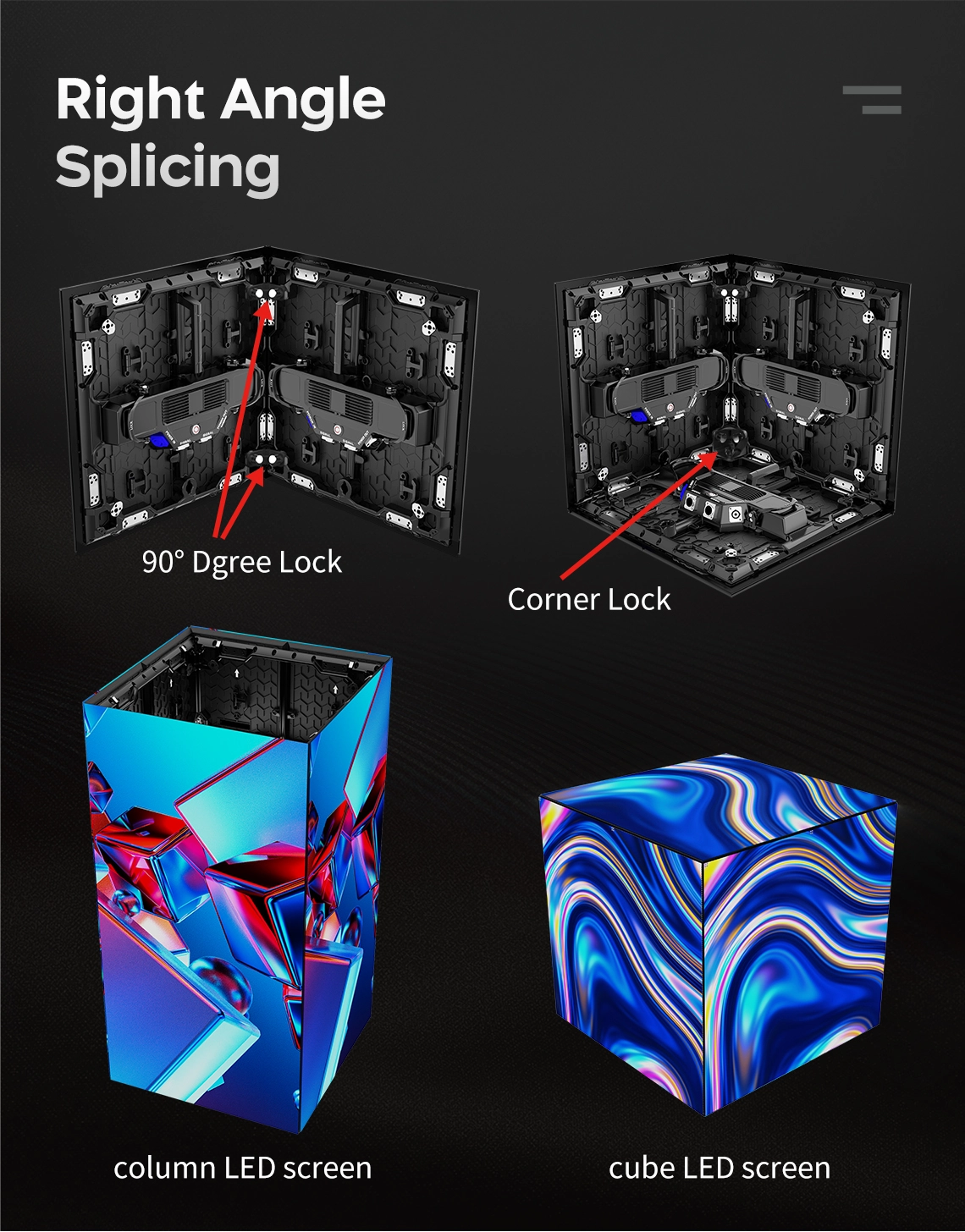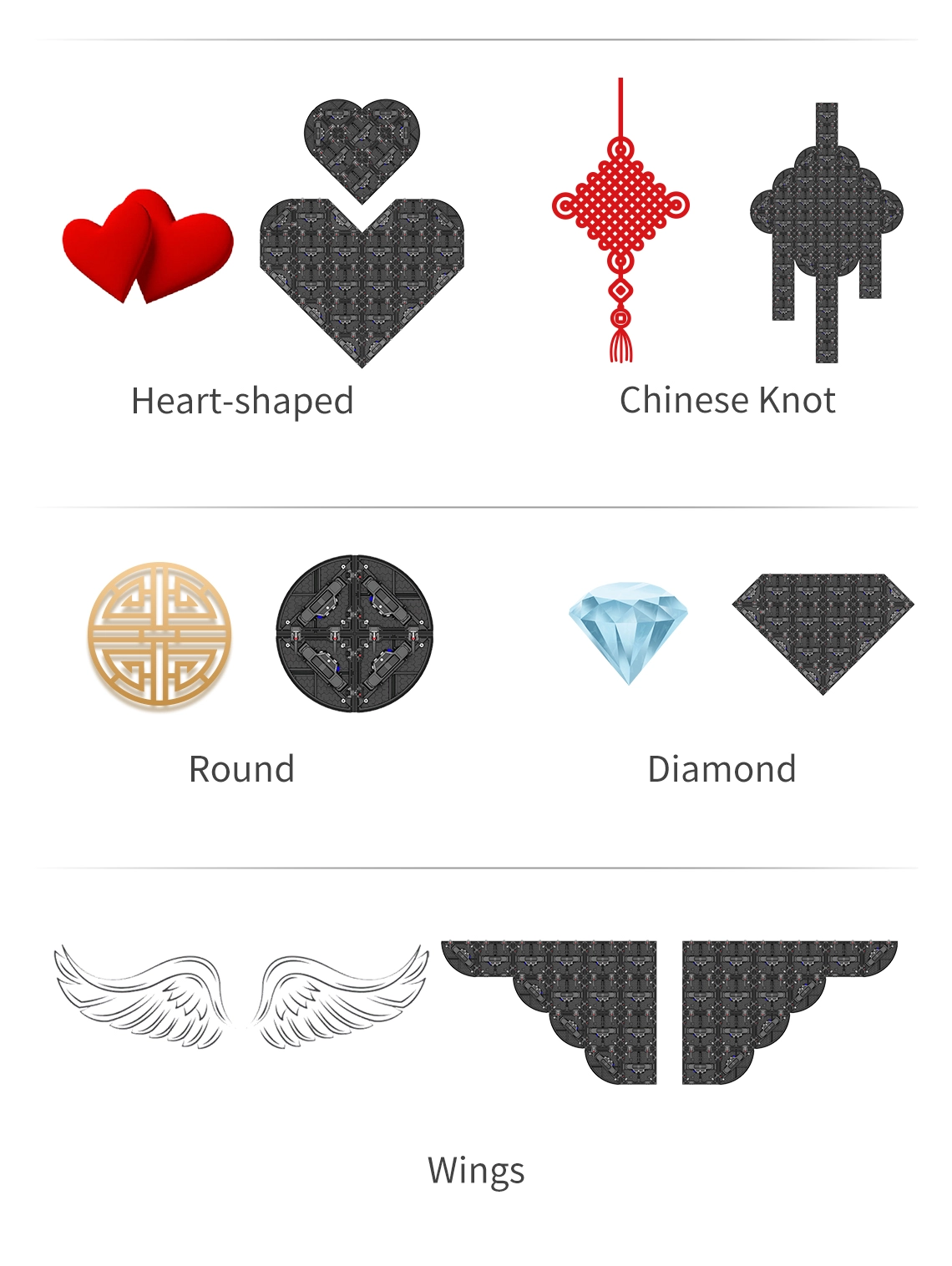 A-pro series LED displays Parameter.
---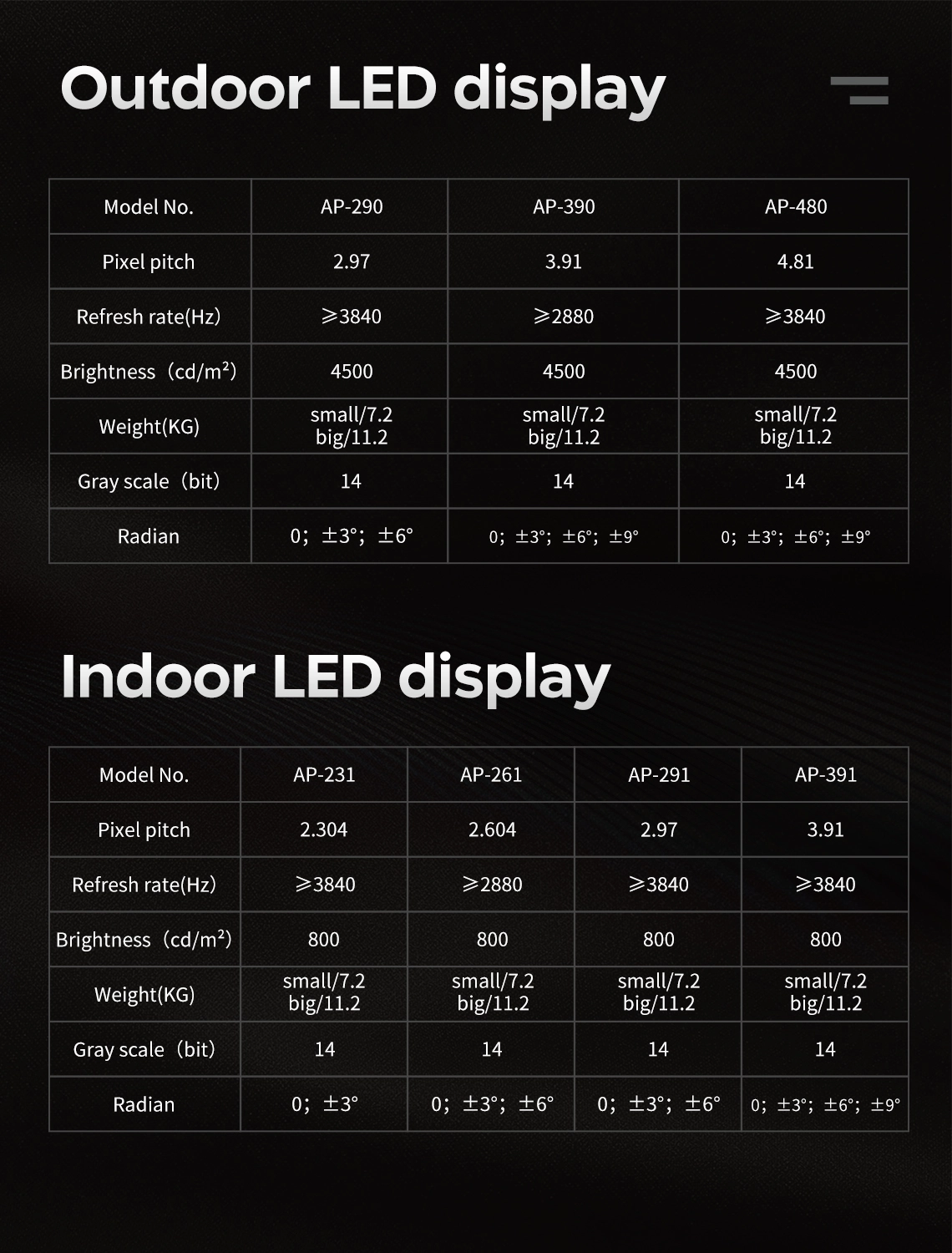 Cube Stage LED Screen: The Innovative Apro Series
The Apro series is the latest addition to our collection of high-quality cube stage LED screens. With innovative design features, extraordinary visual display, and seamless integration into your event setup. The Apro series is sure to stand out and make a lasting impression on your audience.
Let's dive into the specifications of our LED screens. The Apro series screens have a cabinet size of 500*500mm or 500*1000mm. Making them easy to transport and set up. The module size is 250x250mm or 250x500mm with pixel options of indoor P2.3 P2.604 P2.976 P3.91. Or outdoor P2.976 P3.91 P4.81. With these pixels, you can enjoy high-definition visuals that are crystal clear and eye-catching.
Standout features
One of the standout features of the Apro series is its self-design semi-automatic corner protector and T-type locks. Which ensures that your screens stay secure and stable even during movement. Additionally, the buckle-type independent power box and all module front&back service by magnets make it easy to install and use. You can get creative with your setup, whether it's a right-angle, curve, or custom-shaped building. Thanks to the high precision curve lock ±3° ±6° ±9° and fan-shaped triangle, and other creative shapes splicing.
With the 5 sides cube screen function, the Apro series can display images or videos with a unique display style, enhancing your show's visual aesthetics. The screen is also highly customizable with a range of colors, brightness options, and refresh rates.
Multifunction for cube stage screen
Our goal with the Apro series is to provide you with innovative cube stage LED screens that will bring your vision to life. Whether it's a concert, a fashion show, or a corporate event, the Apro series is designed to meet all your needs.
To sum up, the Apro series is a powerful and versatile LED screen solution that offers exceptional visuals, flexible assembly, and a reliable, sturdy build. So, if you're looking for a cube stage LED screen that stands out from the rest, look no further than the Apro series.
Just inquire us about the price!
If you need to know about other indoor LED displays, please visit our products catalog.
Contact Email: info@maxtop-led.com
Also, you can kindly visit our latest LED news on

Facebook

.