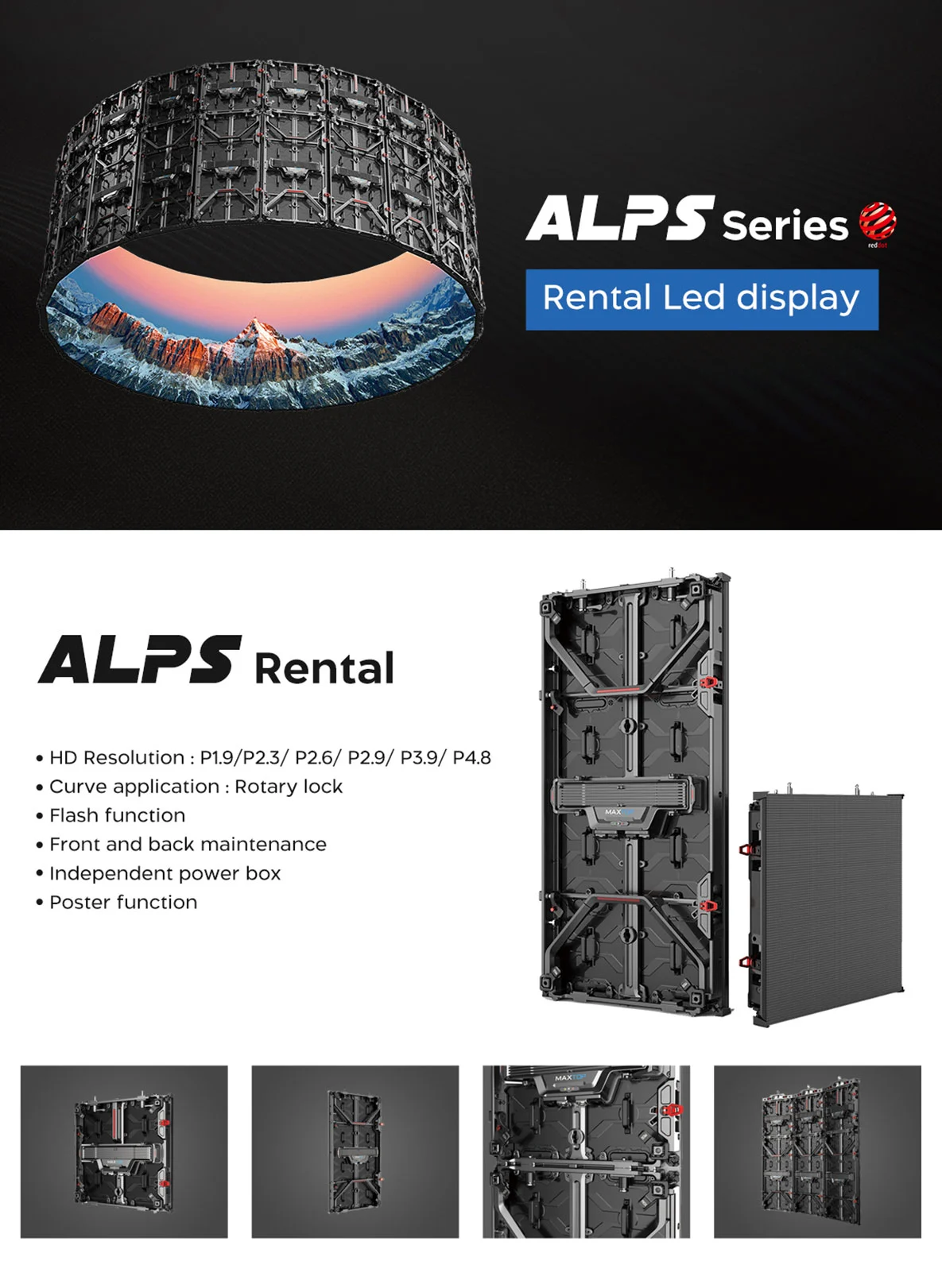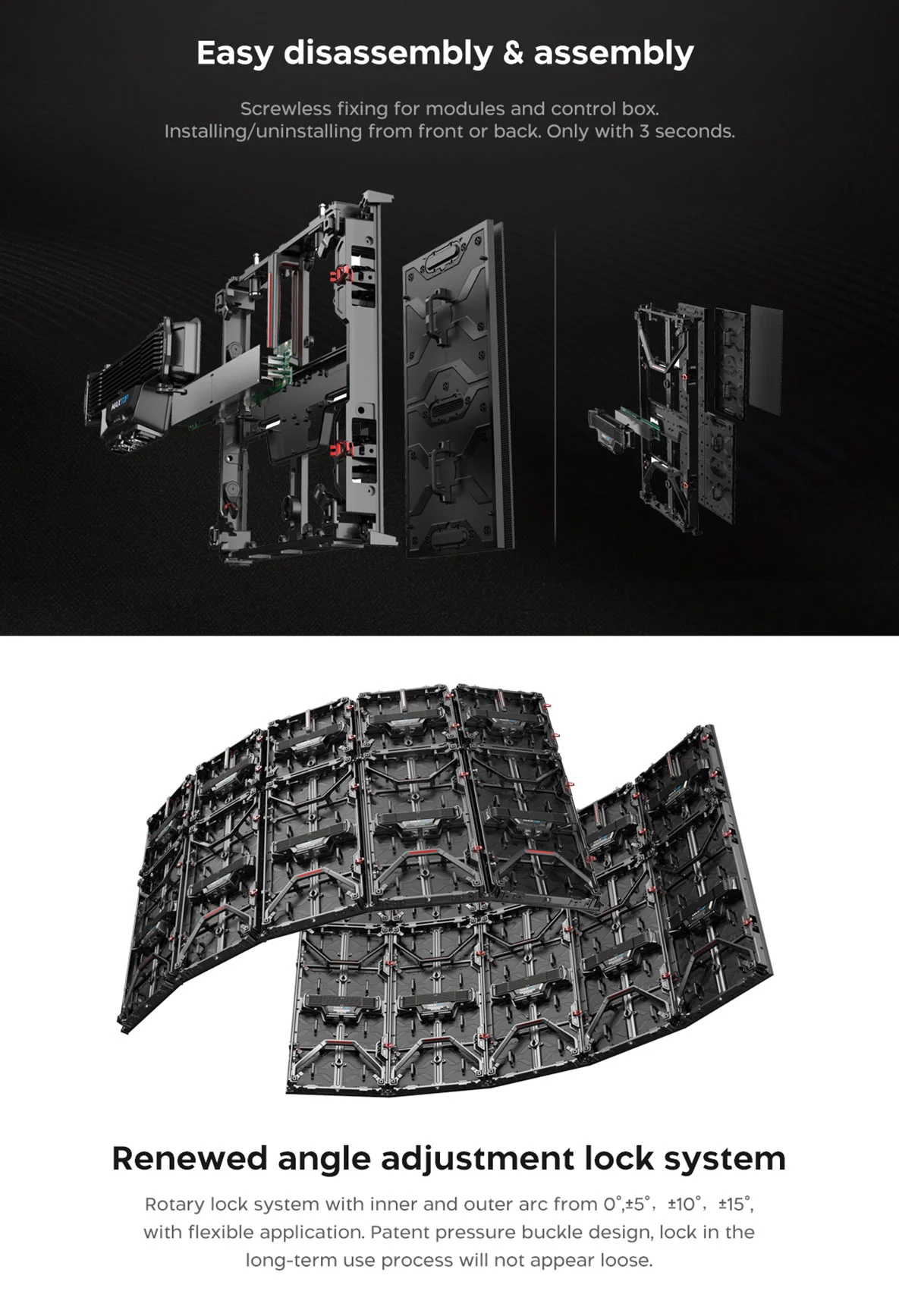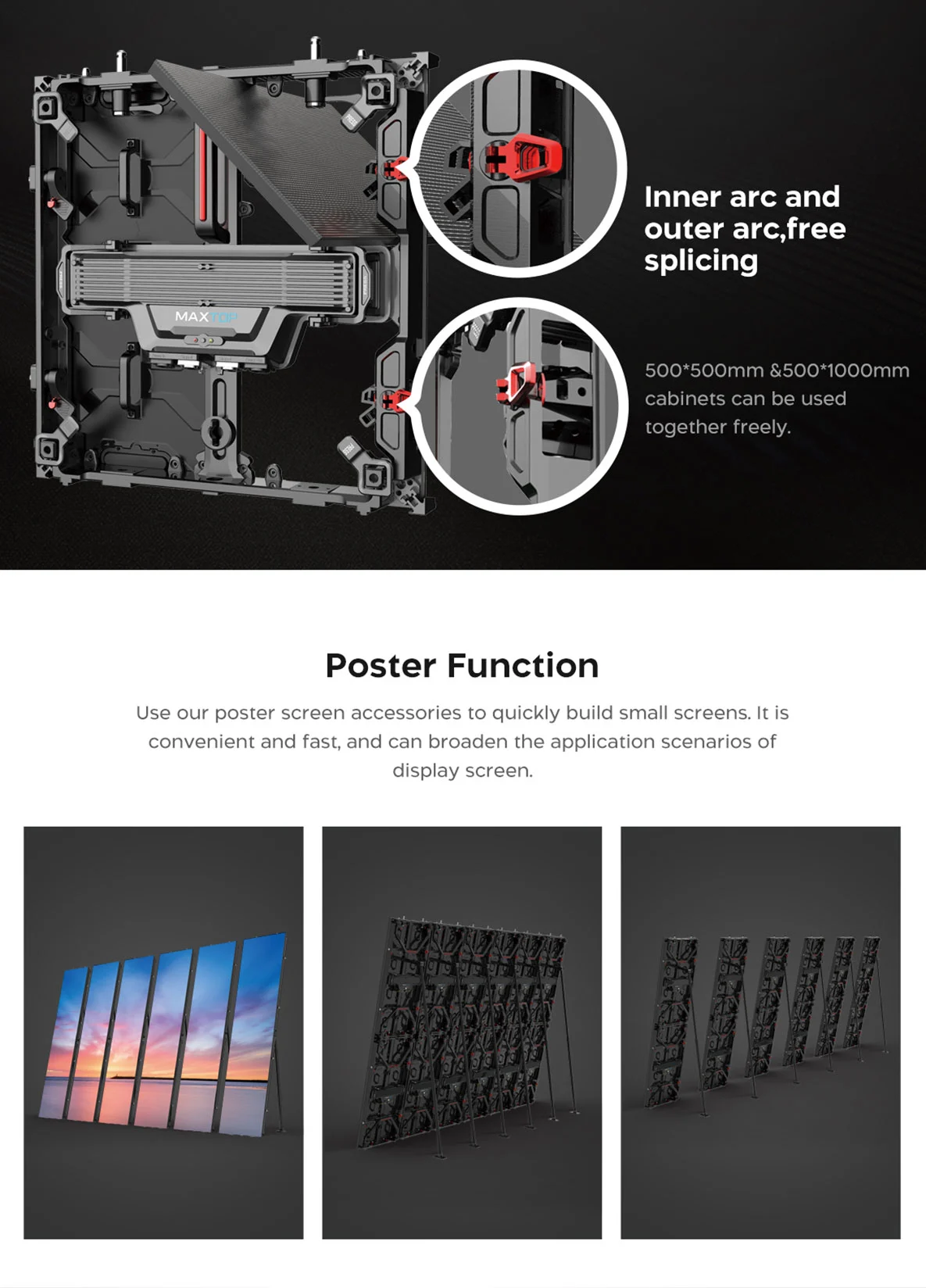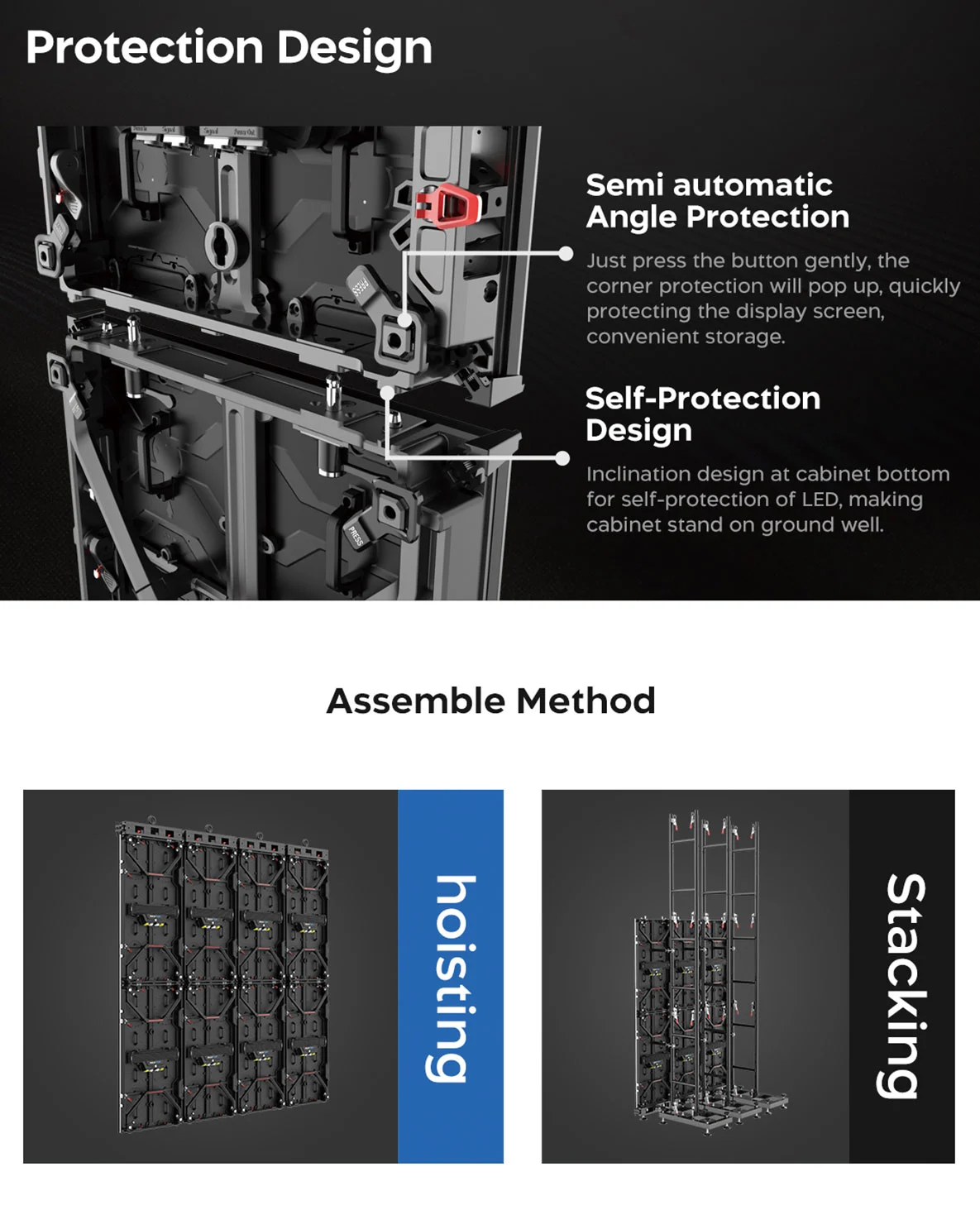 Outdoor stage P5.95 LED display Parameter.
---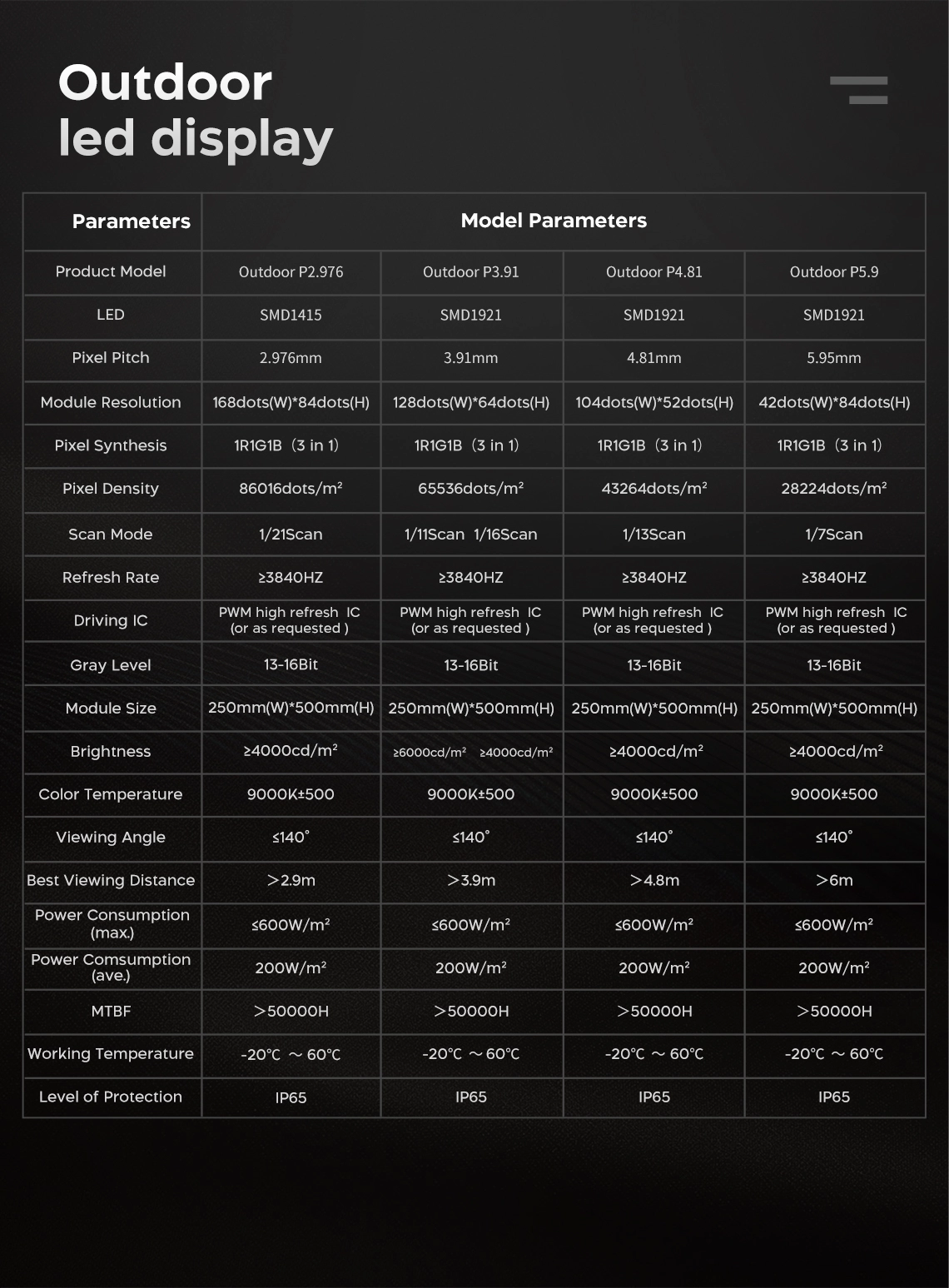 Maxtop Alps series P5.95 LED display for stage
As we continue to push the limits of technology and innovation, the demand for superior display solutions is on the rise. The Alps series Outdoor stage P5.95 LED display has become an industry standard, providing stunning visuals and unparalleled performance. At our company, we take pride in our cutting-edge products, and we're thrilled to announce that our 200 square meters P5.95 outdoor LED display has been shipped to the United States.
Our LED displays are fitted with PWM high refresh IC technology, which allows for smooth and effortless content display. So whether you're hosting a concert, trade show, or sporting event, you can be assured of seamless and seamless viewing pleasure. In addition, the module size of our displays is 250mm*500mm, making them easy to install and maintain.
1/7 scan and IP65
Our outdoor P5.95 LED displays also feature a 1/7 scan mode, enabling optimal brightness and an unparalleled viewing experience. Moreover, we guarantee protection from harsh outdoor elements with an IP65 protection level. This levels up the durability of our LED displays and helps them withstand challenging weather conditions.
Black lamp good contrast
One of the most impressive features of our LED displays is the black lamp, which delivers exceptional contrast. This technology ensures that images and videos displayed on the screen are bright and crystal-clear even in broad daylight. What's more, our displays can be customized to display your content and branding efficiently.
At our company, quality is our top priority, and we're committed to providing our clients with exceptional products and unparalleled customer service. Our 15-day production time ensures that your LED display is delivered within a reasonable time frame.
In conclusion, our 200 square meters P5.95 A-series outdoor LED display is the perfect solution for businesses and organizations seeking top-performing LED displays suited for any outdoor event. With our cutting-edge technology, exceptional features, prompt delivery, and unbeatable customer service, you can't go wrong with our LED displays. So why wait any longer? Reach out to us today and let us help you take your visual experience to the next level.
If you need to know about other LED screens, please visit our products catalog.
Kindly email us: at info@maxtop-led.com
Also, you can kindly visit our latest LED news on

Facebook

.