Rental LED poster display
Get Price Now!
export@maxtop-led.com
Outdoor and indoor
2.6mm 2.9mm 3.91mm 4.81mm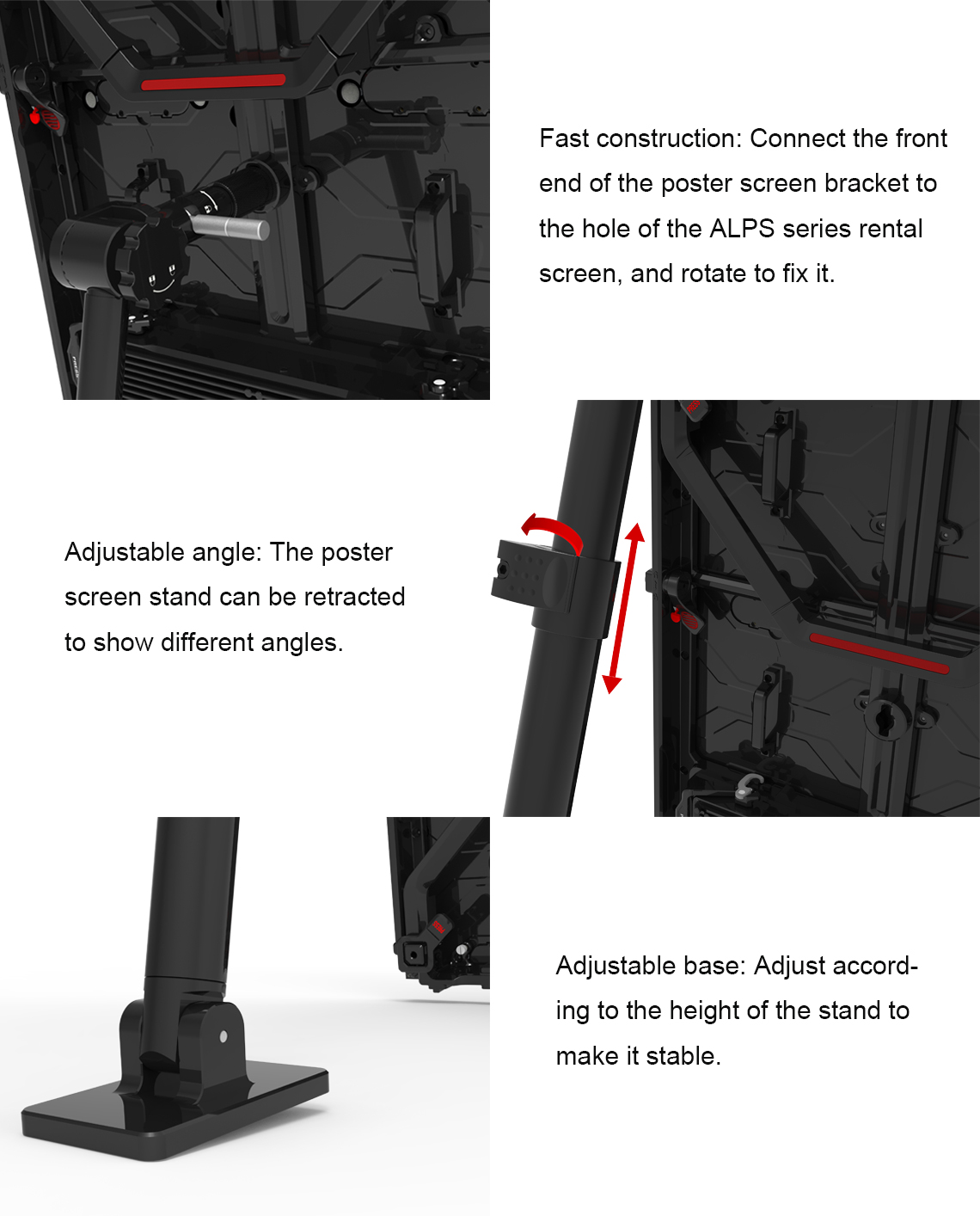 Rental LED poster display Parameter.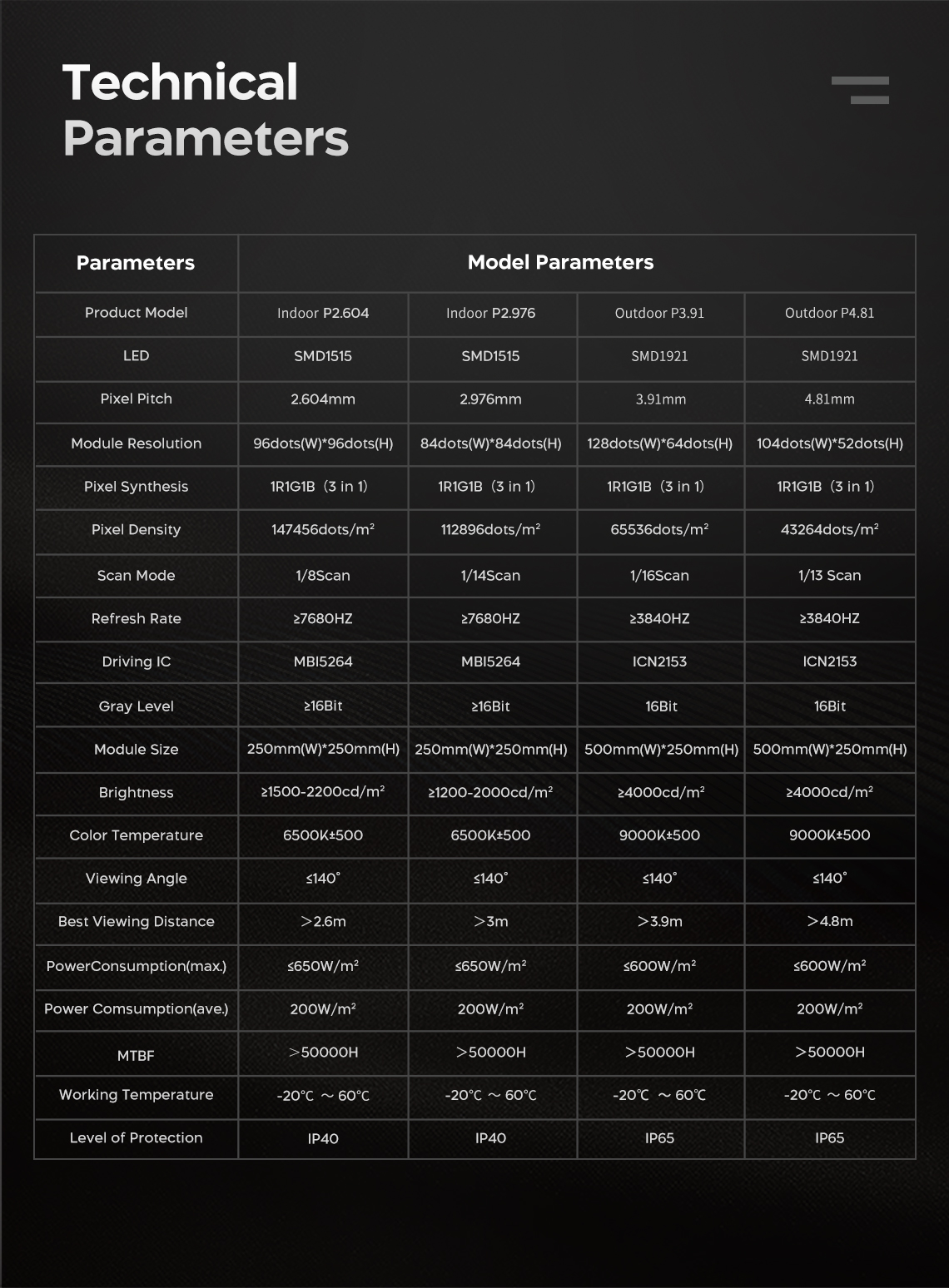 ---
Fantastic Idea: Rental and Poster 2 in 1
The cumbersomeness of poster LED displays on the market has always been criticized by everyone. Therefore, this idea emerged when we designed the ALPS series cabinets. Can we attach a poster function to the rental box? After days and nights of discussion by our design team, the ALPS series of poster screens was emerge.
Anti-collision
Ordinary rental boxes have no edging, and they are easy to bump when used as a poster screen. Thereby damaging the lamp beads. The ALPS series has a semi-automatic corner guard design, which perfectly solves this problem.
Angle adjustable
The Alps series poster LED screen support rod is designed to be retractable. On the one hand, it is convenient for disassembly and handling. And on the other hand, it can make the poster display show different angles. This is a function that other poster screens do not have.
Splicing acceptable
Most of the poster screens on the market only have the function of playing alone. And the poster screens of our ALPS series can not only be played alone. Several can also be joined together. This is our strength.
ALPS series poster function
The ALPS series rental poster display is used in a variety of scenarios. Such as store advertisements, outdoor activities, product exhibitions, etc. Small displays can be quickly built with poster screen accessories. The splicing method is convenient and quick.
Kindly inquiry me about the price! To find out more contact us at export@maxtop-led.com
If you need to know about other LED displays, please visit our products catalog.
Also, you can kindly visit our latest LED product on Facebook.