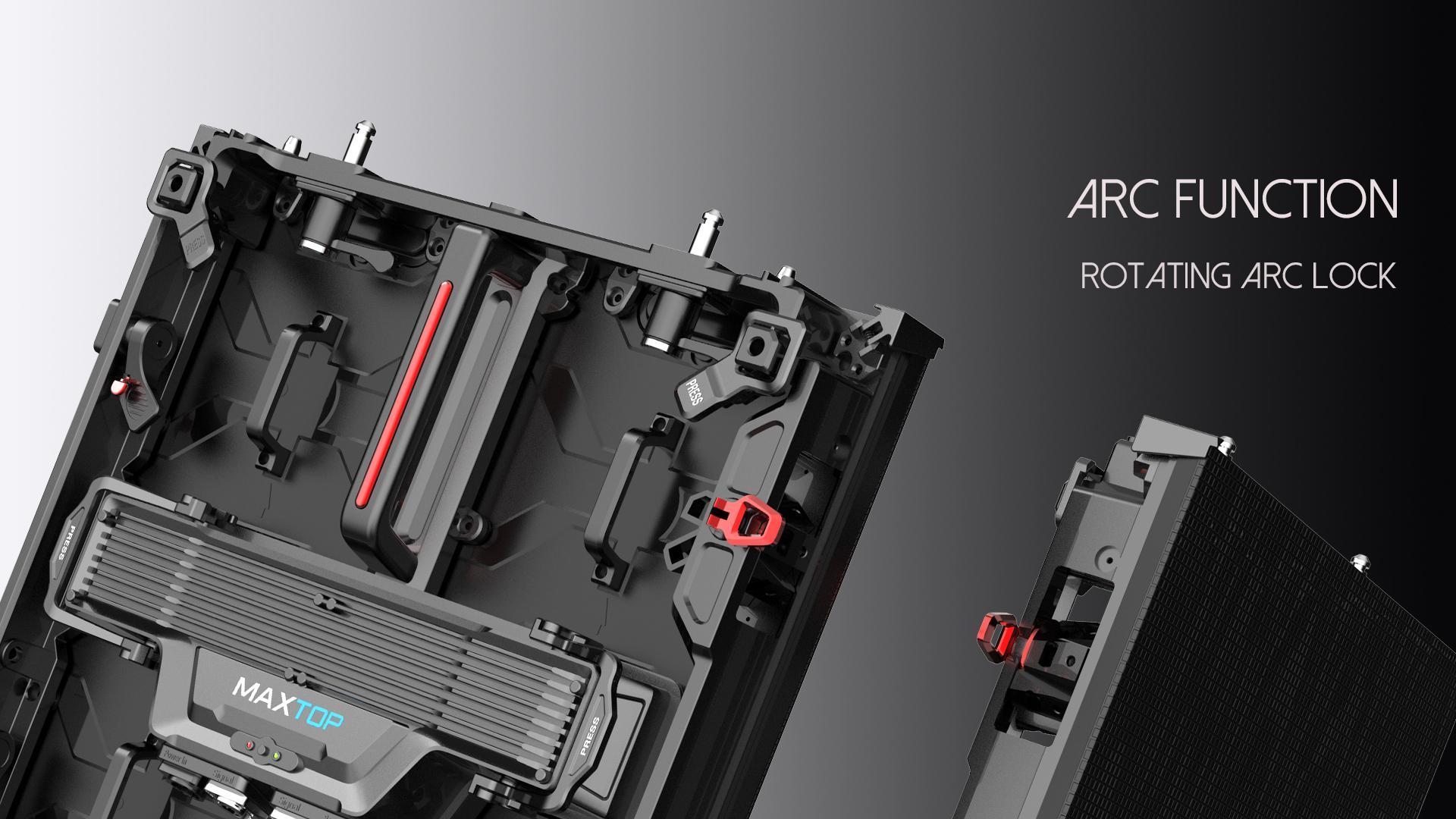 Turntable ARC Lock
I would like to introduce our A series patented design – the turntable arc lock to you.
It has 0°, ±5°, ±10°, and ±15°, a total of 7 angles can be adjusted, which can be spliced out of the arc very quickly and accurately. In addition, we also designed a press buckle, which can prevent the arc lock from loosening, so that the flatness of the arc display is better.
If you need to know about other LED screens, please visit our products catalog.
Also, you can kindly visit our latest LED product news on Facebook.