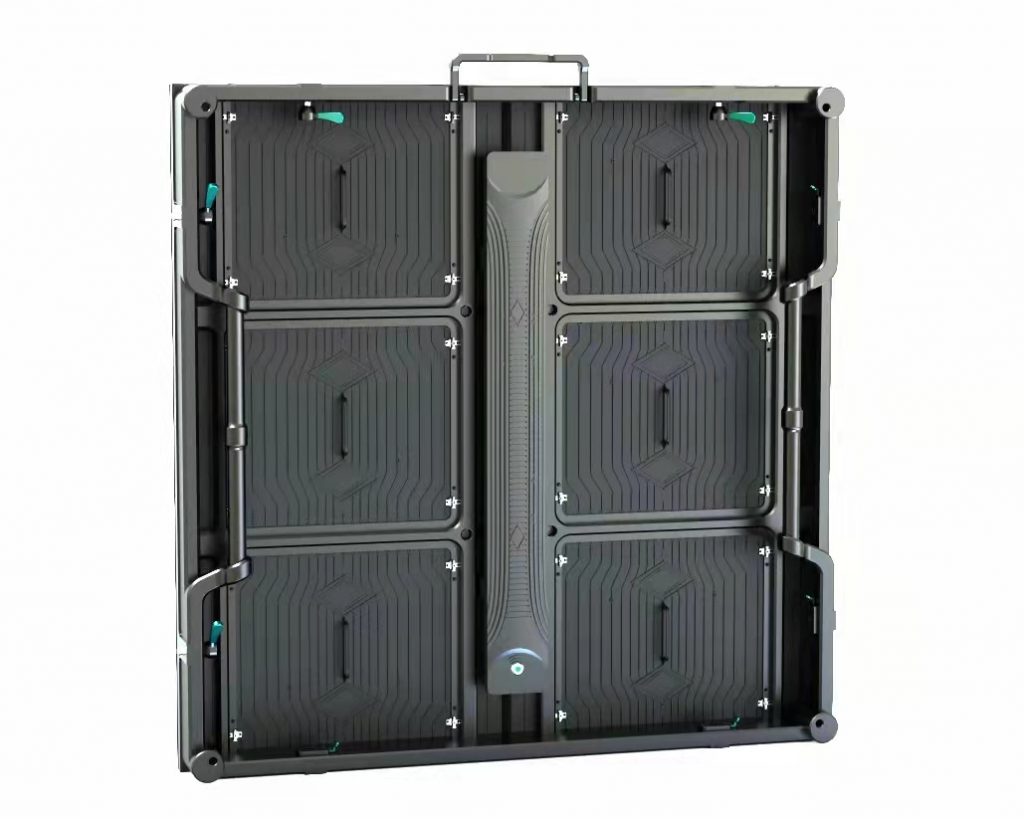 Get Price Now!
Our outdoor Energy-saving LED screen sells all over the world.
Common cathode technology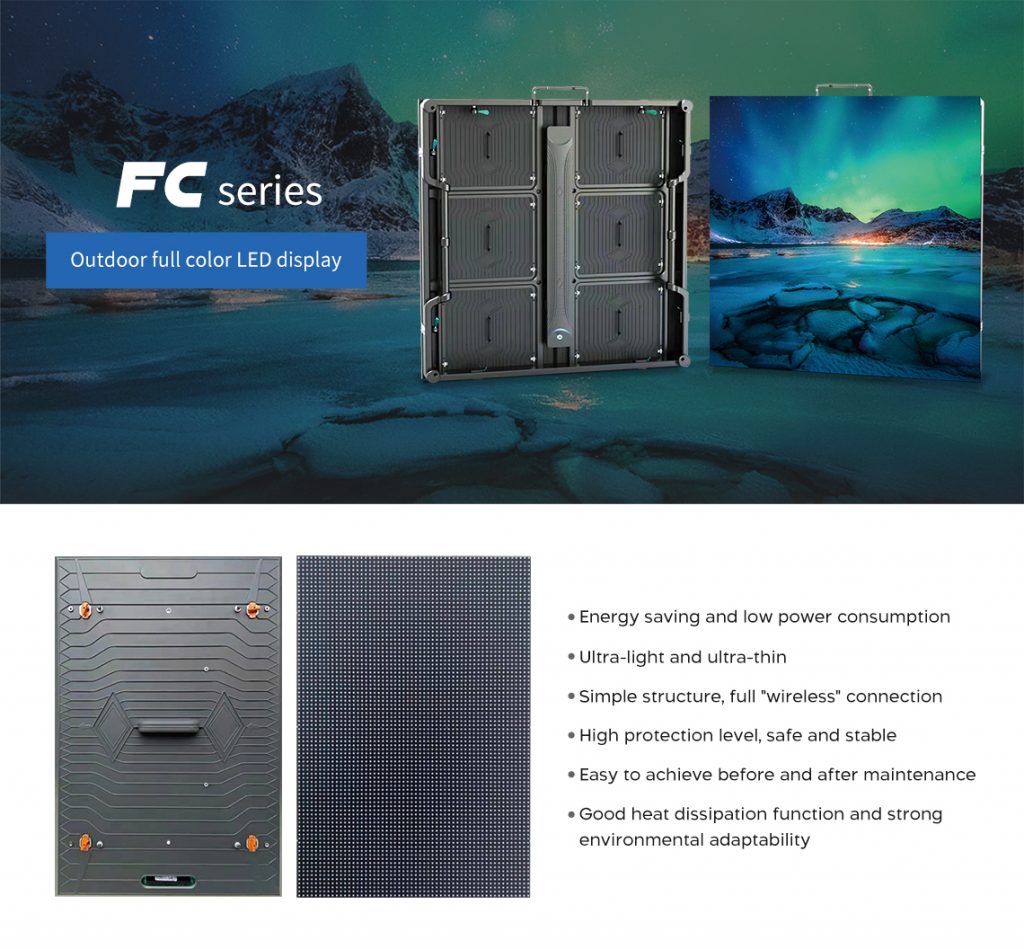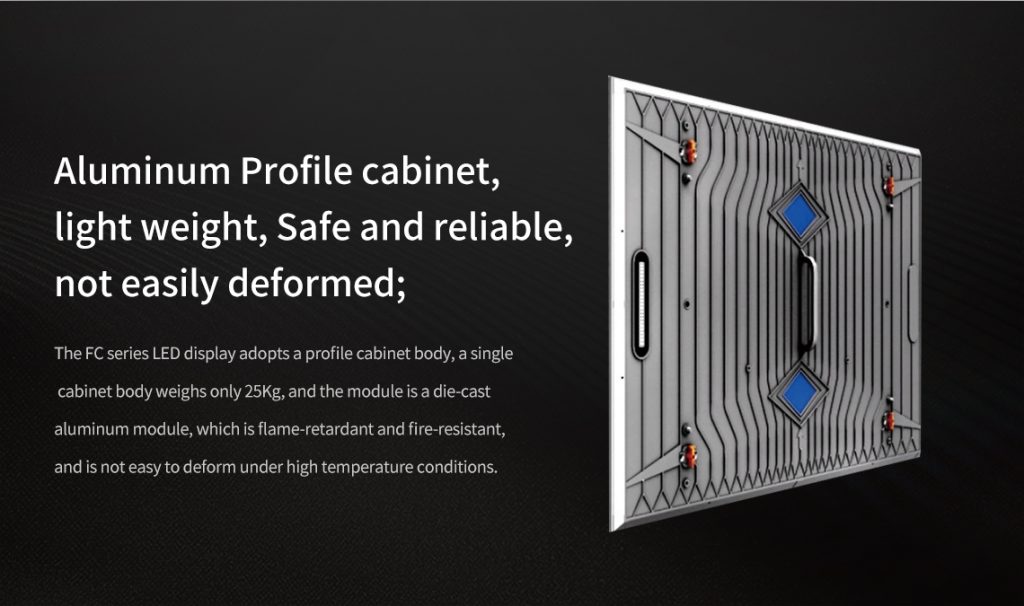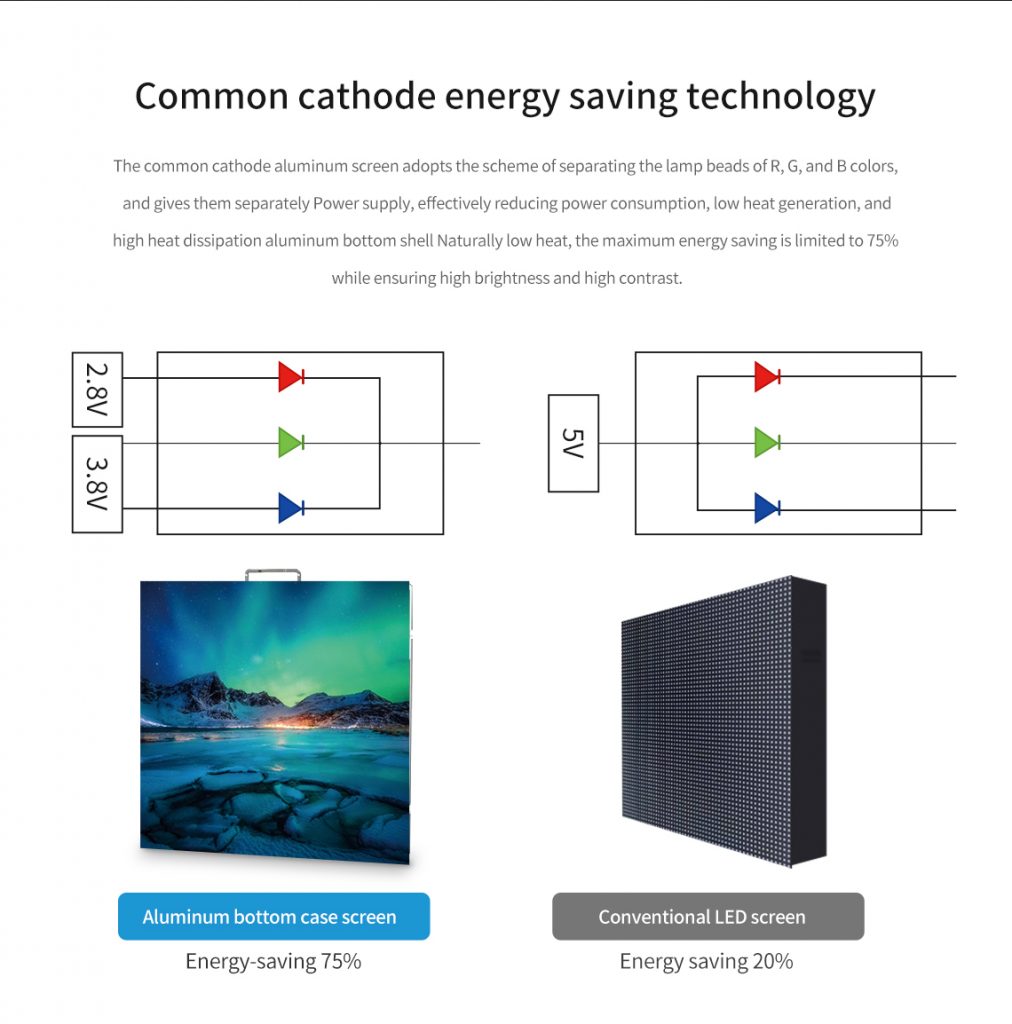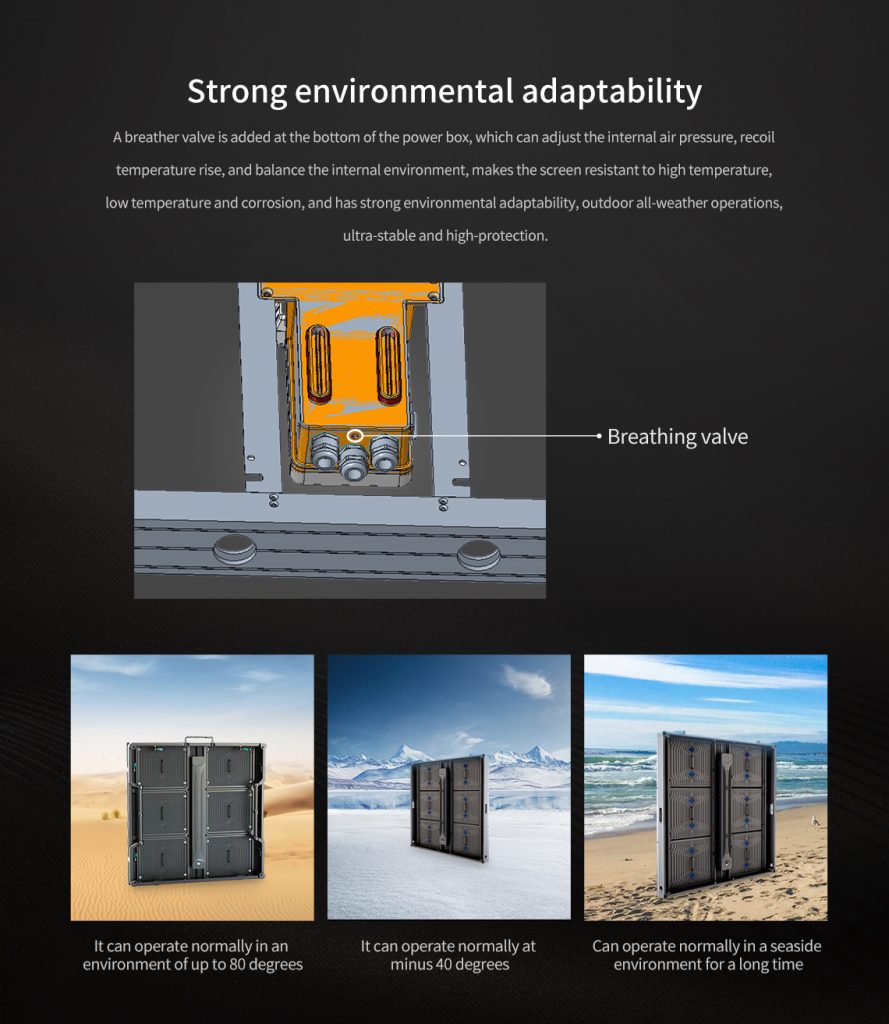 FC series outdoor energy-saving LED screen
---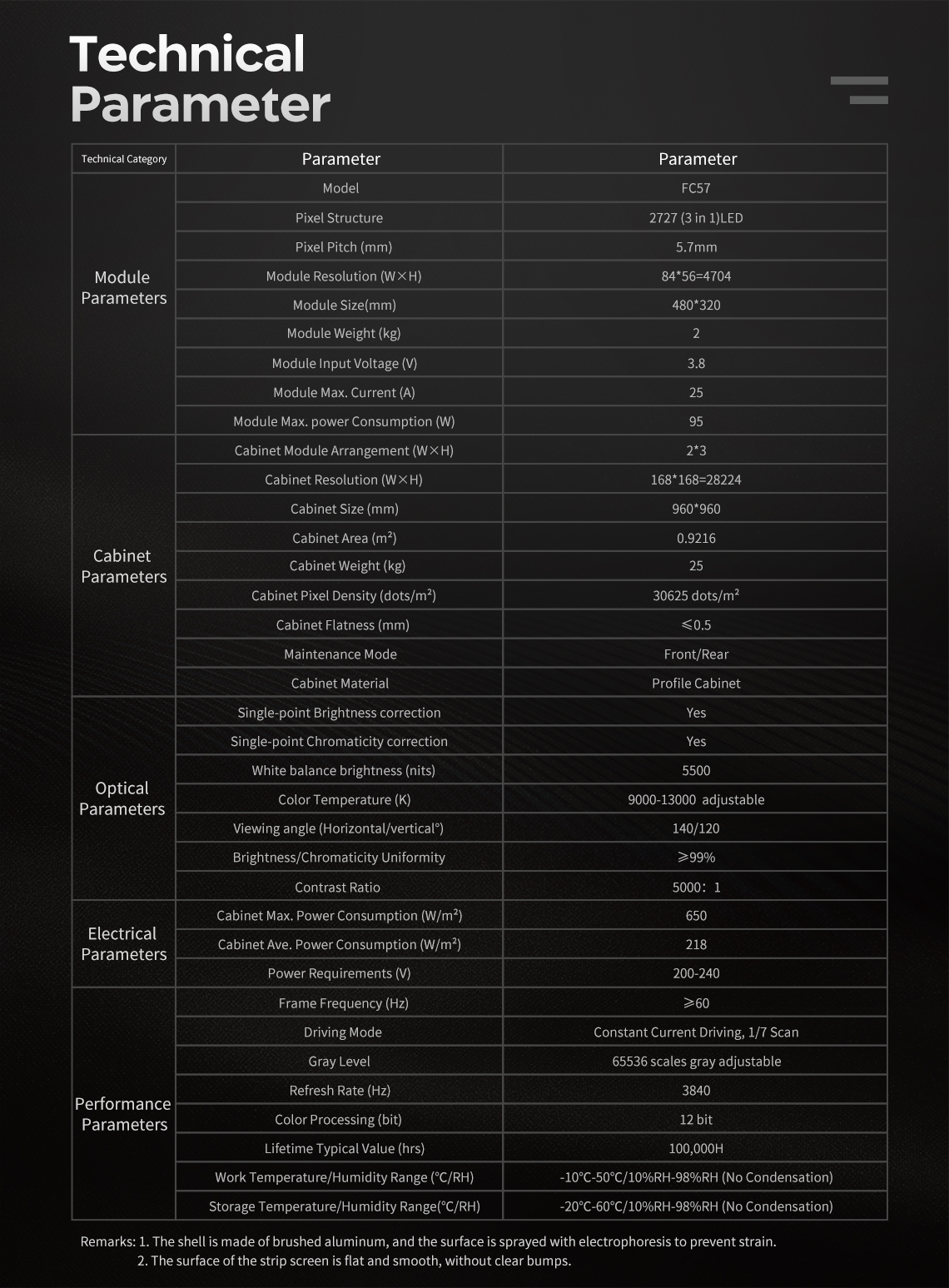 MAX

TOP

's energy-saving LED screen has the following advantages:
Product features:
Energy-saving and low power consumption.
Ultra-light and ultra-thin.
Simple structure, full "wireless" connection.
High protection level, safe and stable.
Easy to achieve before and after maintenance.
Good heat dissipation function and strong environmental adaptability.
Modular design
The FC series LED display adopts a profile cabinet body, a single cabinet body weighs only 25Kg, and the module is a die-cast aluminum module, which is flame-retardant and fire-resistant, and is not easy to deform under high-temperature conditions.
Common cathode energy-saving technology
The common cathode aluminum screen adopts the scheme of separating the lamp beads of R, G, and B colors, and gives them separately power supplies. Effectively reducing power consumption, low heat generation, and high heat dissipation aluminum bottom shell naturally low heat. The maximum energy saving is limited to 75% while ensuring high brightness and high contrast.
Strong environmental adaptability
A breather valve is added at the bottom of the power box, which can adjust the internal air pressure, recoil temperature rise, and balance the internal environment, making the screen resistant to high temperature, low temperature, and corrosion. It has strong environmental adaptability, outdoor all-weather operations, ultra-stable, and high protection.
If you need to buy the small pitch rental LED display, please visit our Alps series.
Also, you can kindly visit our latest LED product in Alibaba.