On May 05, 2022, Maxtop installed three high-definition indoor P1.25 LED screen for the meeting room of Huizhou Meisi Trading Co., LTD. The total LED screen area is 36.864 square meters, and each LED screen is 12.288 square meters.
The display is made up of the 1.25mm pixel pitch LED from Maxtop's UFP series. The module adopts the flip-chip Mini COB to prevent accidental touch and damage to the lamp beads. The LED screen mounts flat to the wall without exposing any cables. In terms of display, the fine pixel pitch of 1.25mm and the wide viewing angle of 160°provide a high-quality visual experience for all audiences.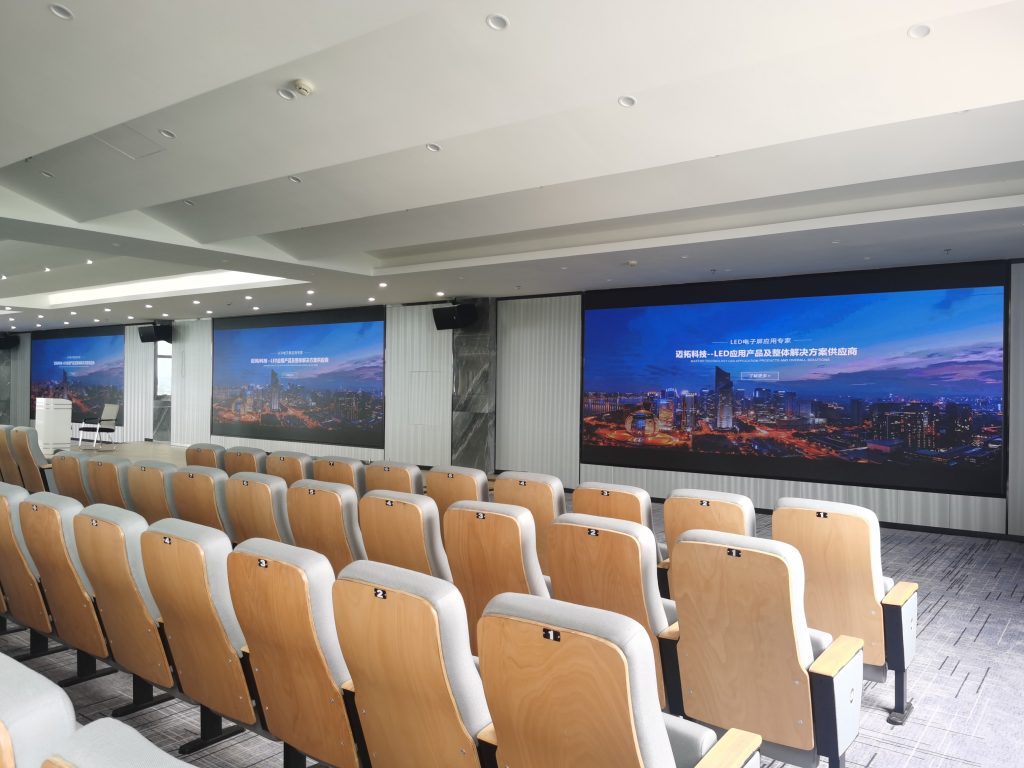 Tang, Product Manager of Maxtop commented: "In addition to Maxtop's strong and reliable product quality, service support was equally important to this project. With Maxtop's fast and standardized 'local service', the project was completed within 30 days".
For more information on the indoor P1.25 LED screen or booking requests, please contact info@maxtop-led.com.
For more projects please visit our case library.