100sqm Alps series curved LED video wall with stacking systems is ready for delivery. The refresh rate of 3840Hz and the maximum splicing arc of 15 degrees perfectly meet customer requirements. Brandon from the United States is the first to purchase our LED display. He was skeptical about our LED display at first. So we sent him a sample of 1sqm Alps LED display with a stacking system. Brandon tested our samples and said it met their requirements.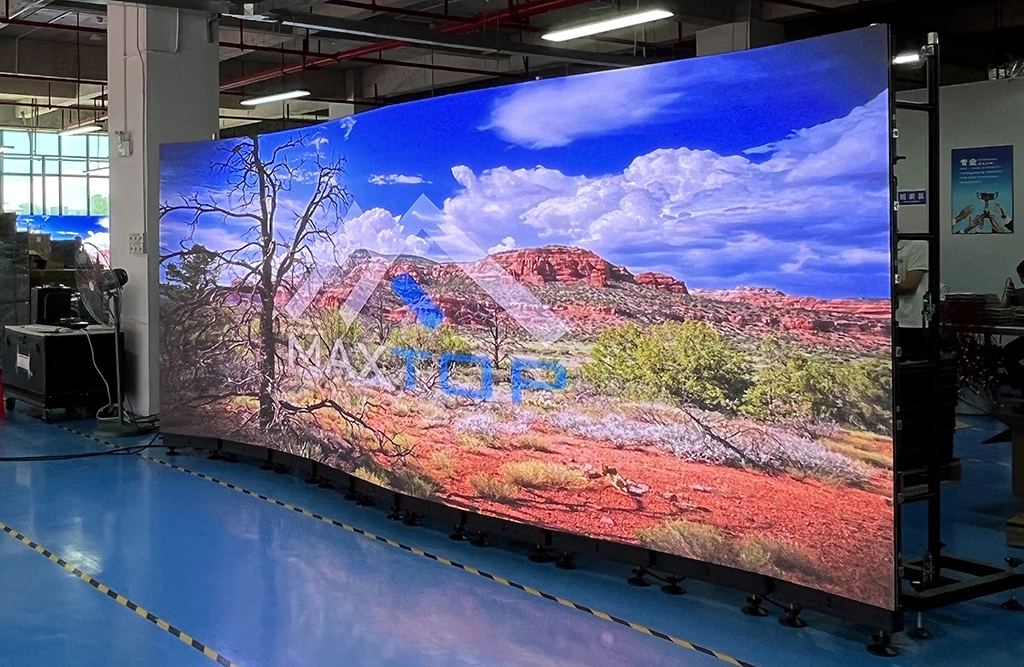 Alps series P3.91 curved LED wall is seven angles that can be adjusted. They are 0°, 5°, 10°, 15°, -5°, -10°, and-15°. It can be easily placed into an S shape with stacking systems.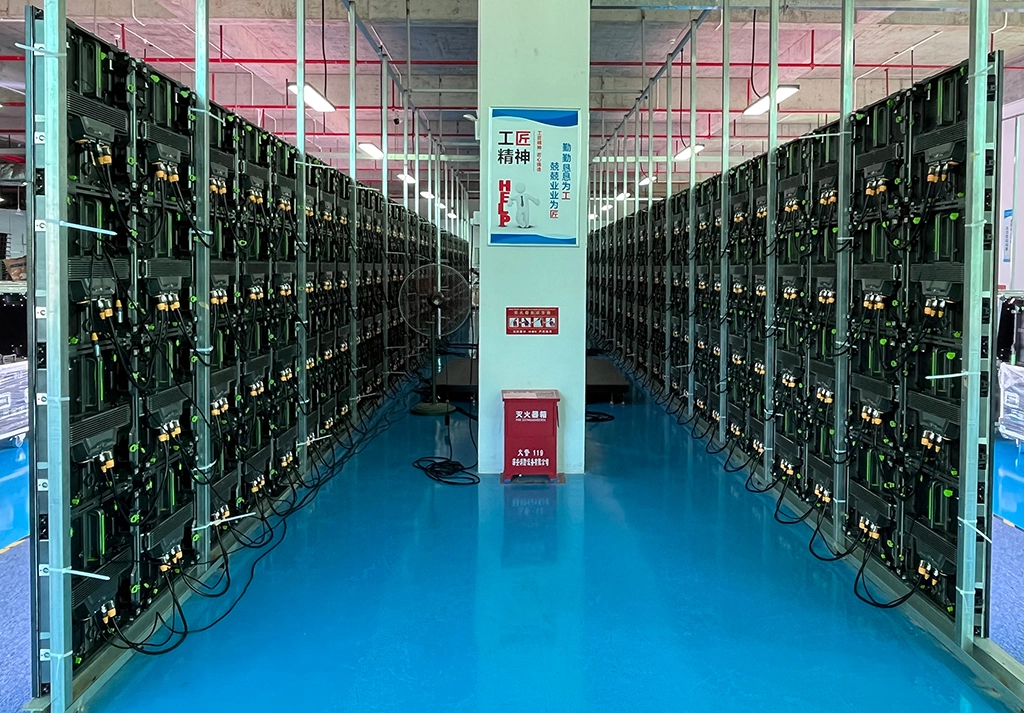 Our Alps stacking systems includes hanging bars, base bars, rear bars, rear truss, base truss, and rear connector. When built in any vertical or inclined position, it adds the extra intensity required for the LED display. And you can stack the LED displays up to a height of 6m.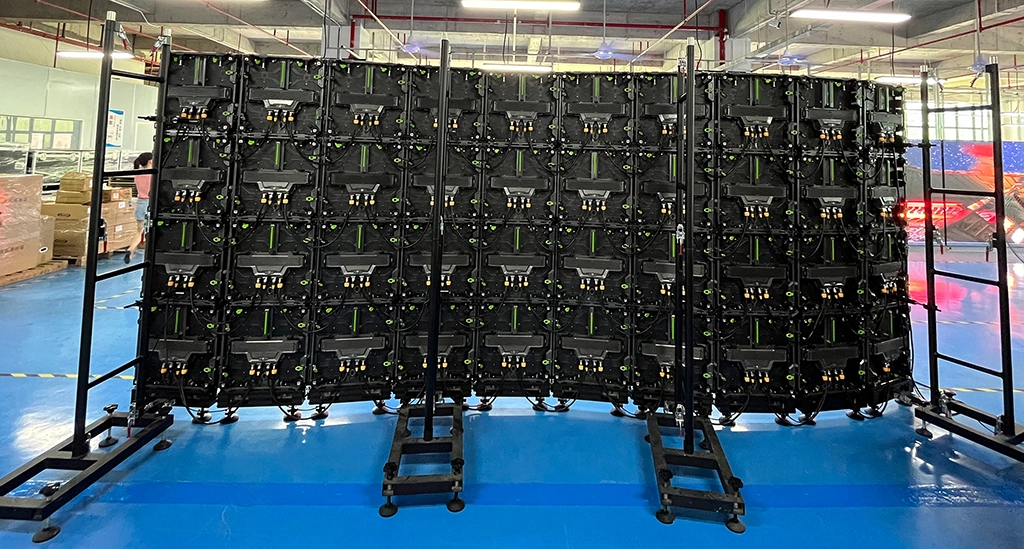 For more information on rental solutions or booking requests, please contact info@maxtop-led.com.
For more products please visit our product lists.