As a display carrier for digital transformation, the application of LED displays has become a trend. Recently, the Pinghu Affairs Exhibition Hall in Longgang, Shenzhen has been renovated. Maxtop provides P1.9 LED display products and overall solutions to create an immersive experience space and present the affairs process to the public. Make the whole exhibition hall more technological and interactive.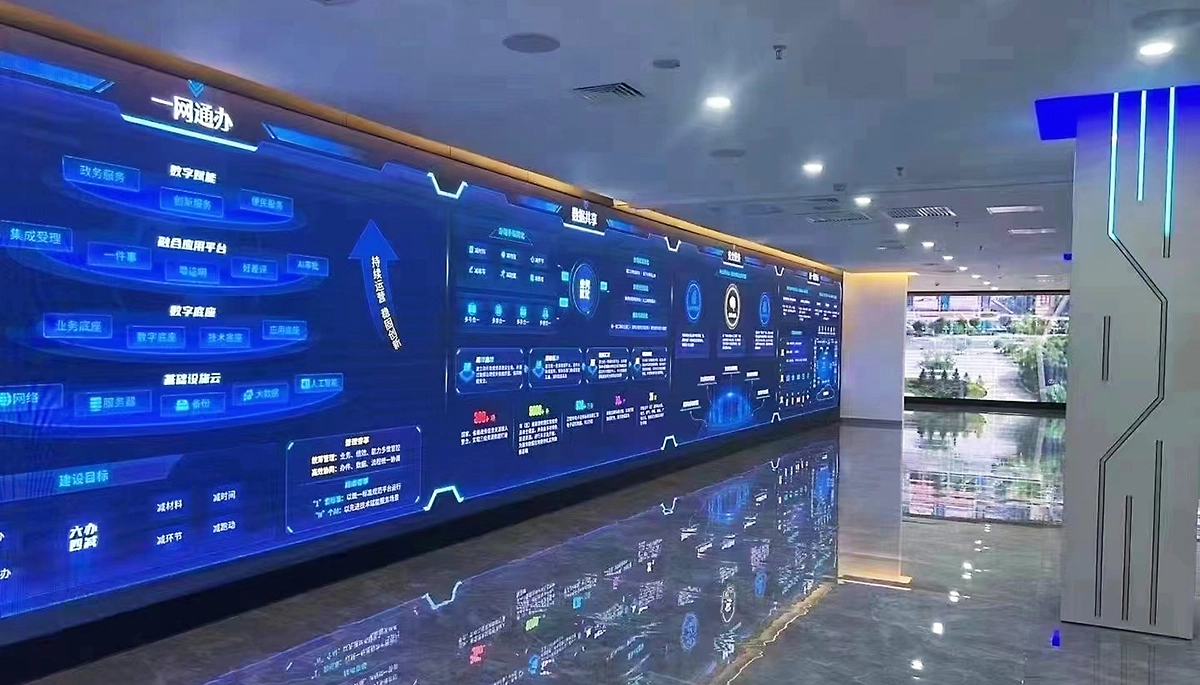 The entry is a 45-square-meter high-definition display. It's made up of our UT series P1.9 LED display. The size of the UT series cabinet is 1000*250*25mm, which is the latest design by Maxtop. The weight is only 5kg and the thickness is only 25mm. The design of full front maintenance and the characteristics of ultra-light and ultra-thin make it easy to install and maintain.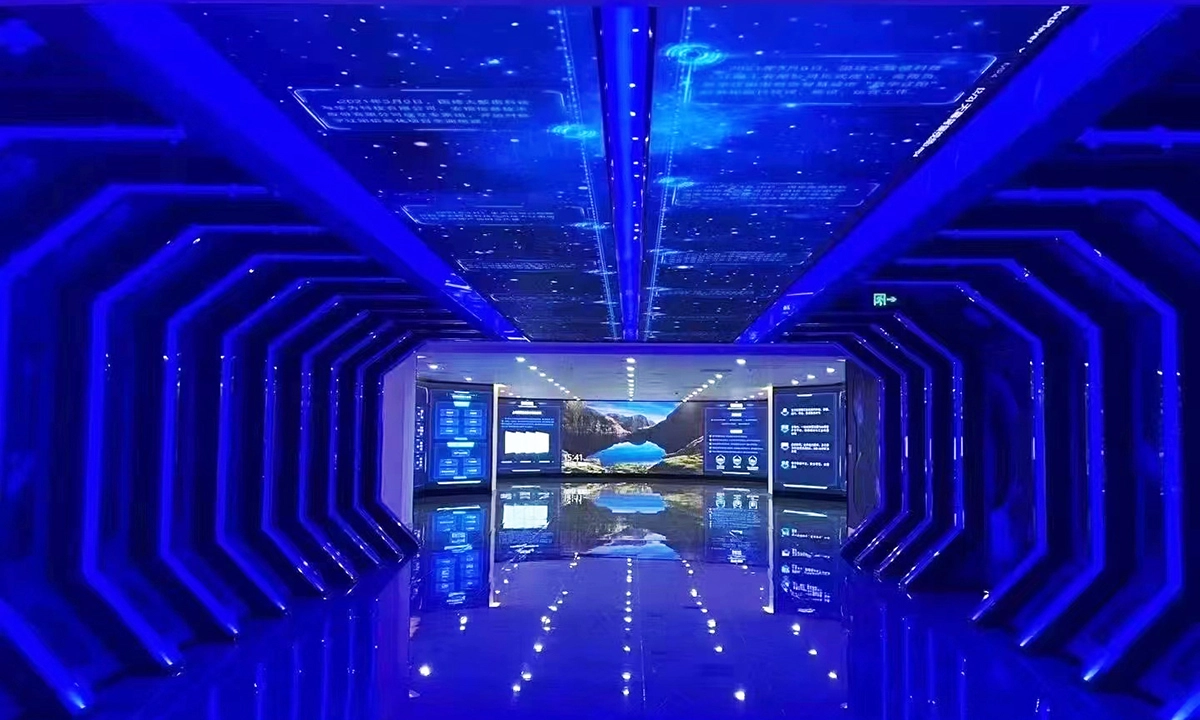 There are two sky LED screens in the aisle, every 30 square meters. The unique design of the UT series makes it easy to install on the ceiling.

Finally, there are two large screens in the exhibition hall, each 36 square meters. The two screens are in a wrap-around shape, giving visitors an immersive experience during their visit. The entire project has a total of 177 square meters. Production plus installation took only a month. Demonstrates Maxtop's key delivery capabilities.
For more information on indoor LED displays or booking requests, please contact:
info@maxtop-led.com.
For more descriptions of the UT series, please

click here

.