Shenzhen City, GD (September 2022) – LED screen for school: Maxtop GD technicians delivered yet another applauded project in the education sector, this time for their new client – Taoyuan Primary School in Luohu.
The team at Maxtop featured two UT series LED screens, which were installed within the assembly hall and the main entrance of the school.
It is worth mentioning that the pixel pitch of these two screens both are P3.91. But the auditorium screen is an indoor model, and the main entrance screen is a semi-outdoor model.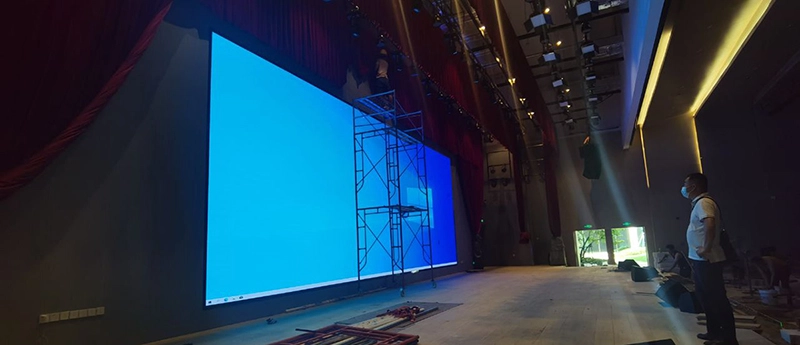 Indoor LED screen for the school auditorium
The indoor auditorium LED screen is 8m wide and 3m high with a 3.91mm pixel pitch, delivering extraordinary visuals for any lecture, match, or event, whether streamed live or broadcast. The brightness is 600 to 800 nits.
Semi-outdoor LED screen for school main entrance
UT SO391 LED screen – 5m wide and 3m tall – has been installed above the main entrance, providing an excellent digital platform to play the videos for teachers and classmates. Because the location of this LED screen is special. It is located outside but not exposed to rain, so waterproofing is not required. However, the light is sufficient, and a display with relatively high brightness is required. Our semi-outdoor LED display fully meets this requirement. And the brightness is 2000 to 3500 nits.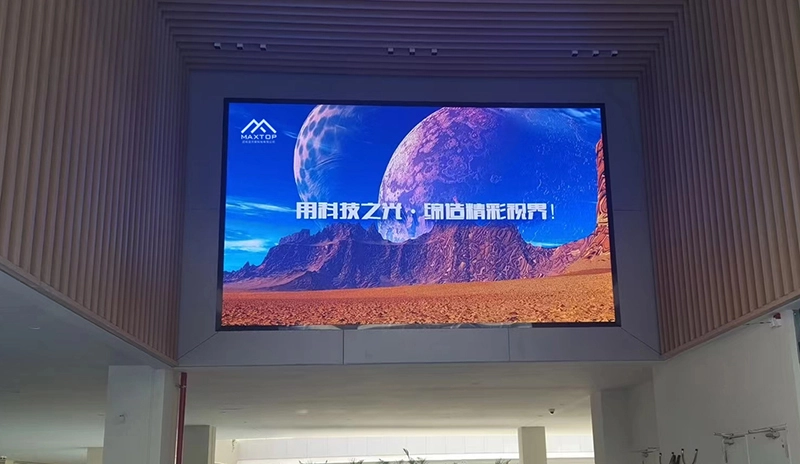 For more information on the LED screen or booking requests, please contact info@maxtop-led.com.
For more detail on the UT series, please visit our product introduction.