In September, MAXTOPLED technicians mounted a 337 square-meter LED advertising billboard in front of the Chinese Medicinal Herbs Market in Bozhou City, Anhui Province. The billboard was applied to convey the price changes of various traditional Chinese medicines and the advertisements of related drug manufacturers.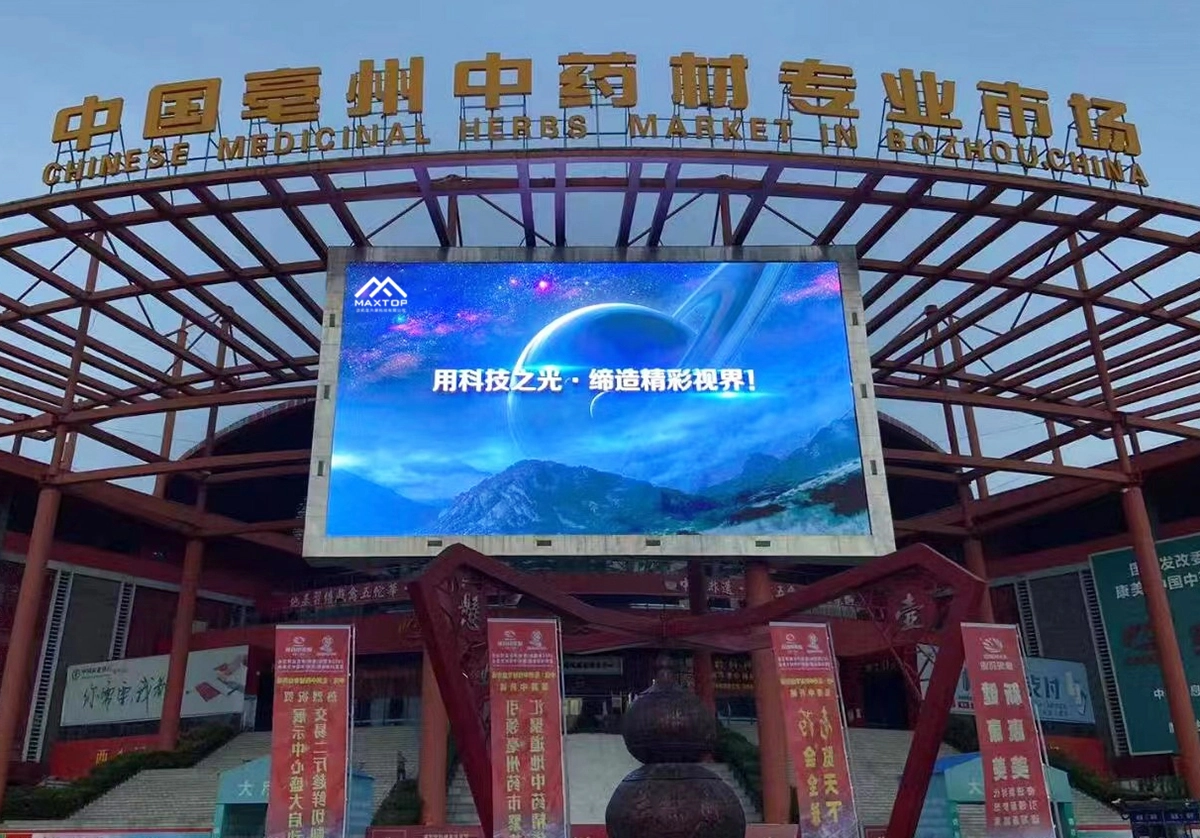 About the Chinese Medicinal Herbs Market in Bozhou
Chinese Medicinal Herbs Market in Bozhou is the largest Chinese herbal medicine market with the most listed varieties and the most active transactions in the country. There are more than 10,000 merchants in the market. More than 2,700 kinds of Chinese herbal medicines are listed on the market every day. The daily flow of people is 50,000, and the annual transaction volume exceeds 40 billion yuan. Chinese medicinal materials from all over China gathered in Bozhou. And Chinese medicinal materials from Bozhou are sold in China and all over the world.
About LED advertising billboard solution
Considering that the installation scene of the project is outdoor, Chinese Medicinal Herbs Market decided to use MAXTOPLED FC series display as the solution. The series has a high degree of protection from IP65, and the casing can prevent the intrusion of dust and rainwater to avoid failure of the original screen. It can work in an environment of -20 ℃ ~ 60 ℃. And it can remain stable and undisturbed even in extreme weather such as high temperatures and severe cold.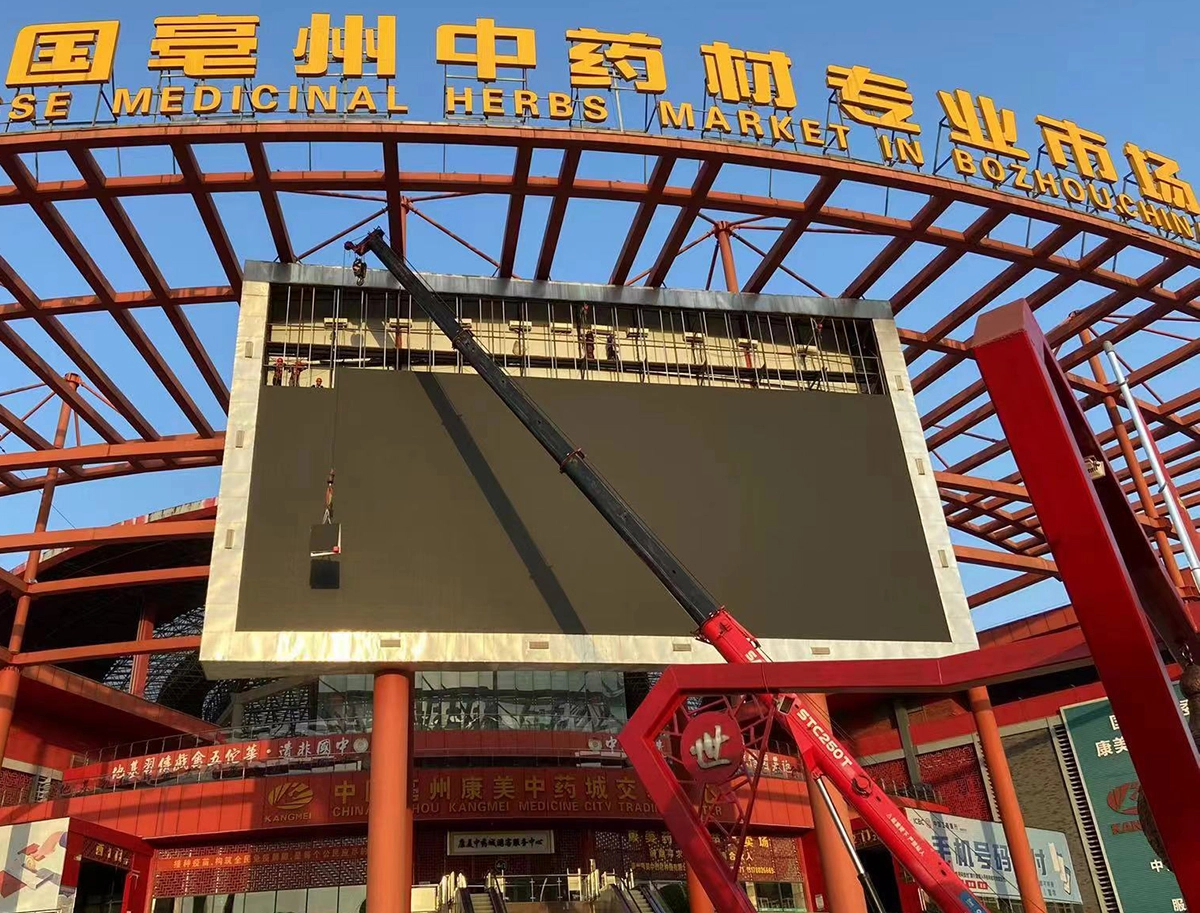 About FC series
FC series is an efficient energy-saving LED display. The maximum energy saving reaches 75% while ensuring high brightness and high contrast. Besides, the cabinet size is 960*960mm. It adopts a profile cabinet body, weight only 25kg. And the LED module is a die-cast aluminum module. Which is flame-retardant and fire-resistant. So the FC series has won unanimous praise from customers.
For more information on the LED screen or booking requests, please contact info@maxtop-led.com.
For more detail on the FC series, please visit our product introduction.