On February 09, 2023, MAXTOP teams installed the P1.875 LED wall for UpperHills.
P1.875 LED wall size: 7.425m*3m=22.275㎡
The delivery time for this project is quite tight. In addition, the other party requires simple operation and easy maintenance. Our business team unanimously decided to use the UD series LED cabinet for this project. Not only because the display screen of this series can meet the other party's parameter requirements, but also because we happen to have enough inventory of this product. This greatly saves production time and can fully meet the other party's delivery requirements.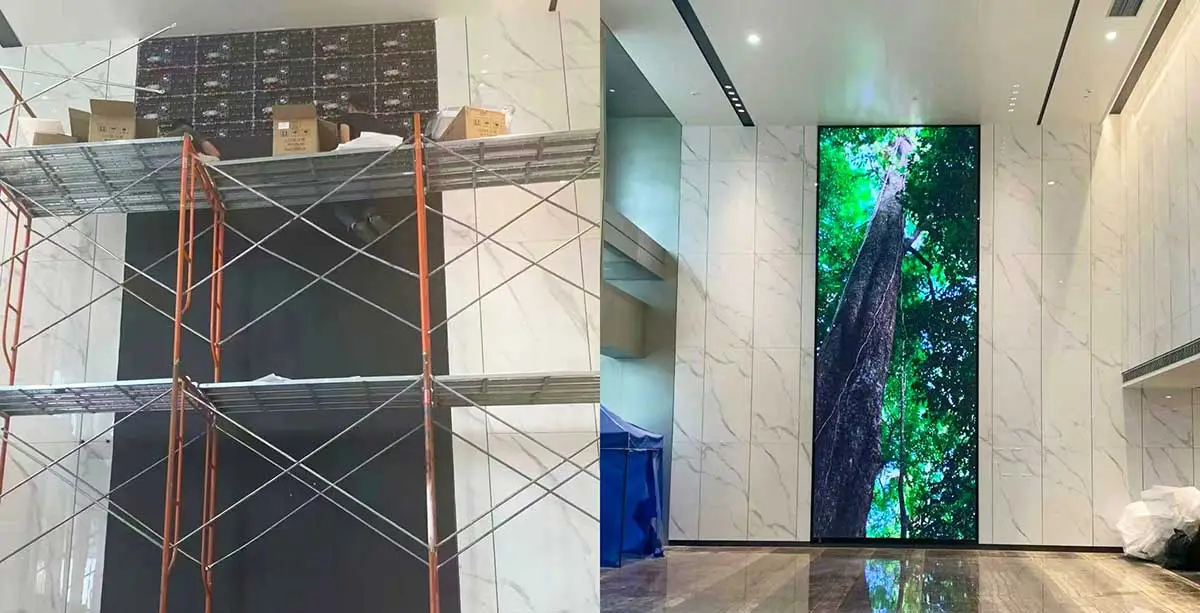 After discussing with the project leader, Mr. Gong, he highly appreciated the solution provided by our business team. "It's a great solution, and I can't find anything to criticize," Mr. Gong said. "I'm a little impatient to see the effect of the display screen lighting up." We completed the production, installation, and debugging of the LED display screen in 10 days. For the LED display screen project, we are professional and efficient.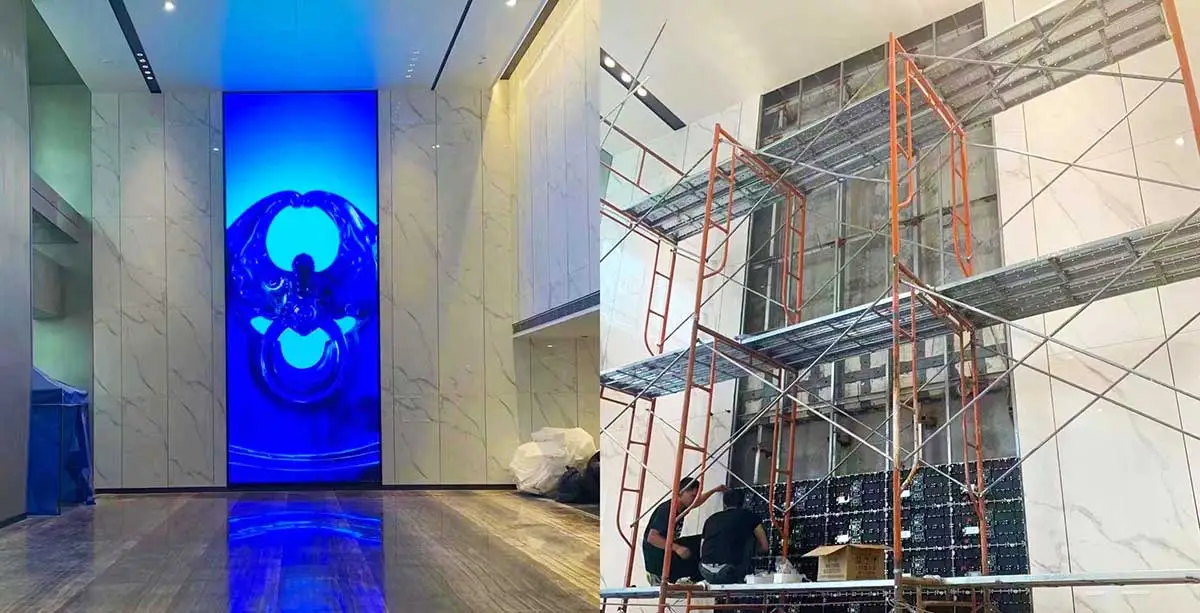 The UD series P1.875 LED wall has the following features:
Pixel pitch: ≤1.875mm; pixel density: greater than or equal to 284444 dots/㎡.
The product display unit adopts a closed die-casting aluminum enclosure, which supports LED module, power supply, and receiver card front maintenance; the module has no bottom shell design, and the enclosure and power supply have no fan, with a sealed dust-proof design.
Smart control box= HUB+power supply+receive card+wiring
For more information on indoor LED displays or booking requests, please contact:
info@maxtop-led.com.
For more indoor LED displays, please

click here

.