P3.91 indoor LED screen Parameter:
---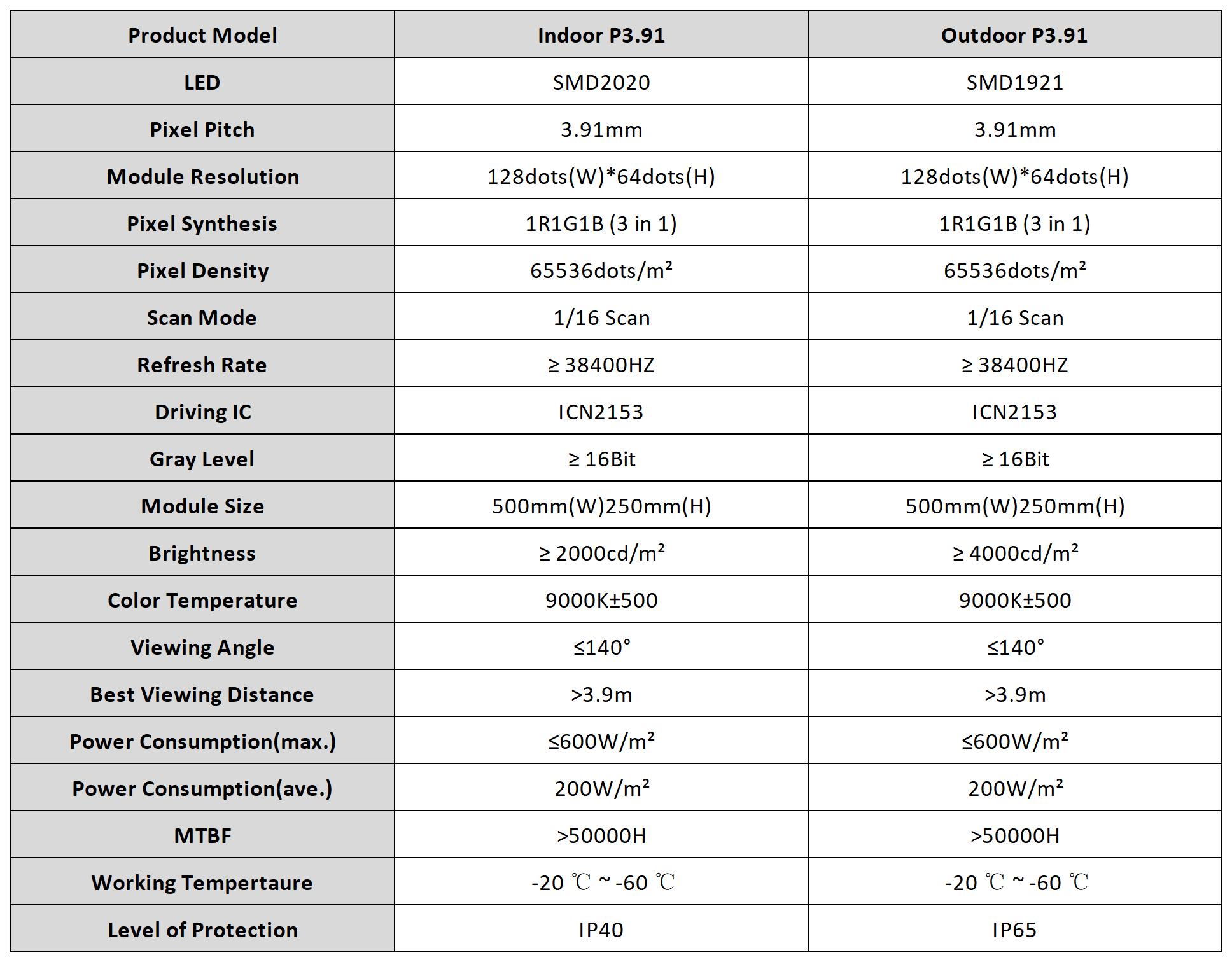 MAX

TOP

's P3.91 indoor LED panel:
The Alps series P3.91 indoor LED screen is widely used in concerts, churches, festival stages and wedding events, etc. It does not matter whether it is indoor or outdoor.
Indoor P3.91 Main Features:
Curve application: Rotary lock
Flash function
Front and back maintenance
Independent power box
Poster function
Angle protection
If you need to buy another pitch LED panel, please visit our rental product list.
Also, you can kindly visit our latest news on Facebook.
Common faults and solutions
When the P3.91 indoor LED screen is abnormal, it is necessary to comprehensively analyze which part of the display is the problem based on experience and combined with different situations. If it is finally to determined that there is a problem with a component in the display unit. Replace it directly on site. For example, LED light board module, power supply or LED control board, etc. After replacing the LED module, software needs to read back data to the LED control board. After replacing the LED control board, the software required settings. For details, please refer to the software operation guide chapter.
It is not recommended to install the module by magnetic suction in the area of -10℃ and below. The deformation of the module will affect the flatness of the display. And the screw lock must use for installation.
The distribution box is required to be equipped with lightning protection facilities such as surge protectors.
During use and transportation, do not drop, push, squeeze. Or press the module to avoid damage to the module.
 Any product has a certain possibility of failure or failure under certain conditions. The user is responsible for complying with safety standards and taking safety measures during the use of the product. Avoid potential failure risks and situations that may cause personal injury or property damage.