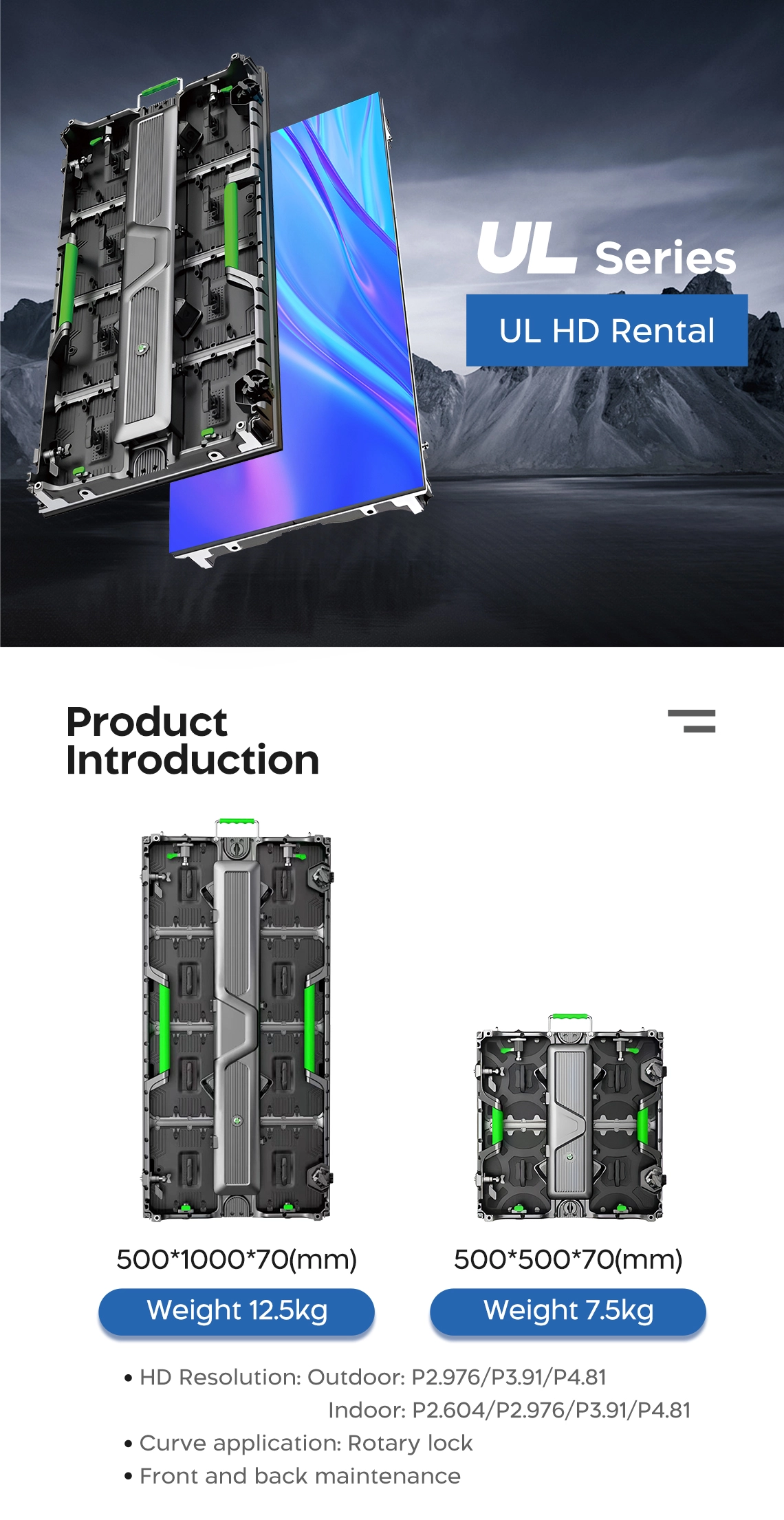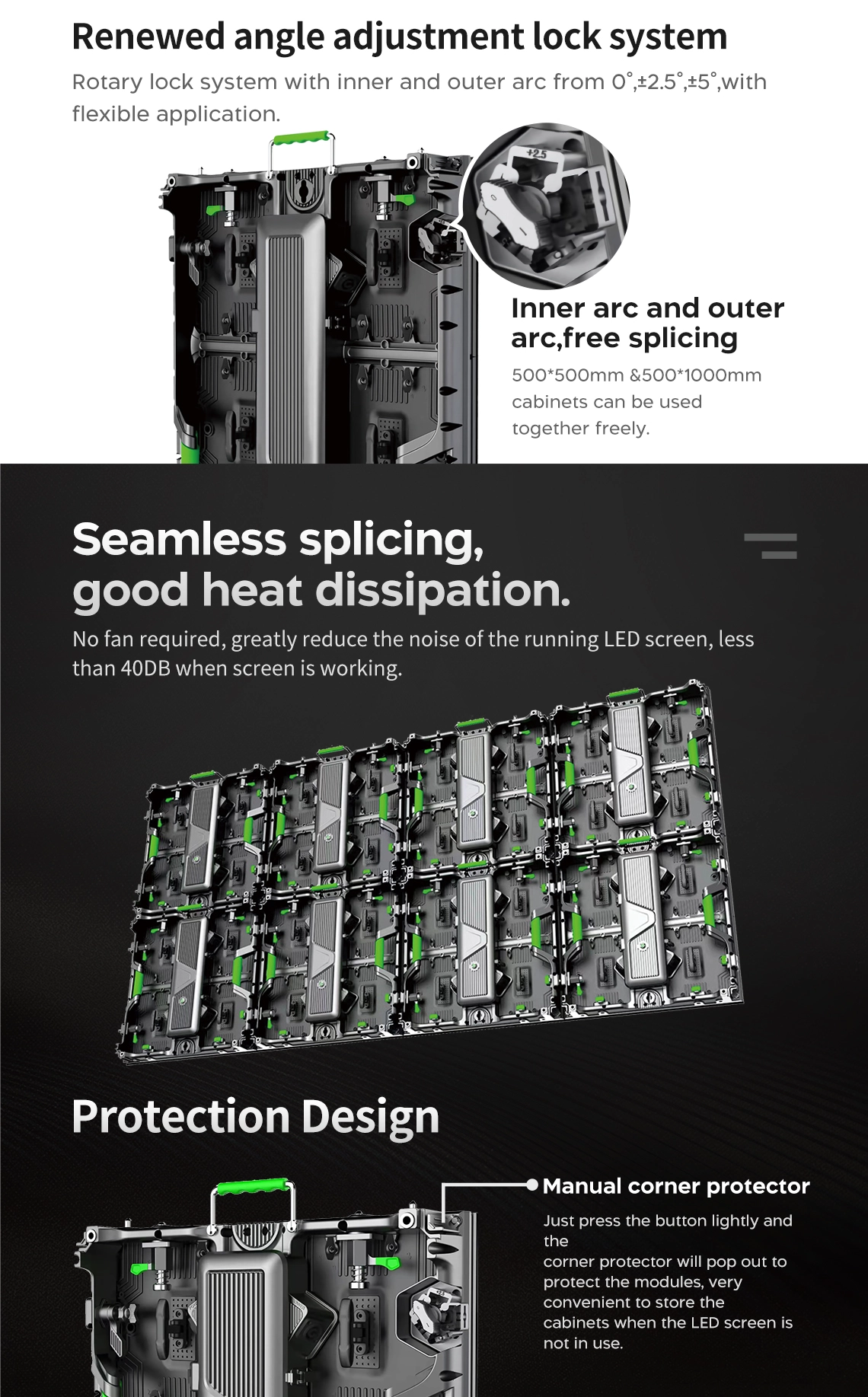 UL series stage LED display Parameter.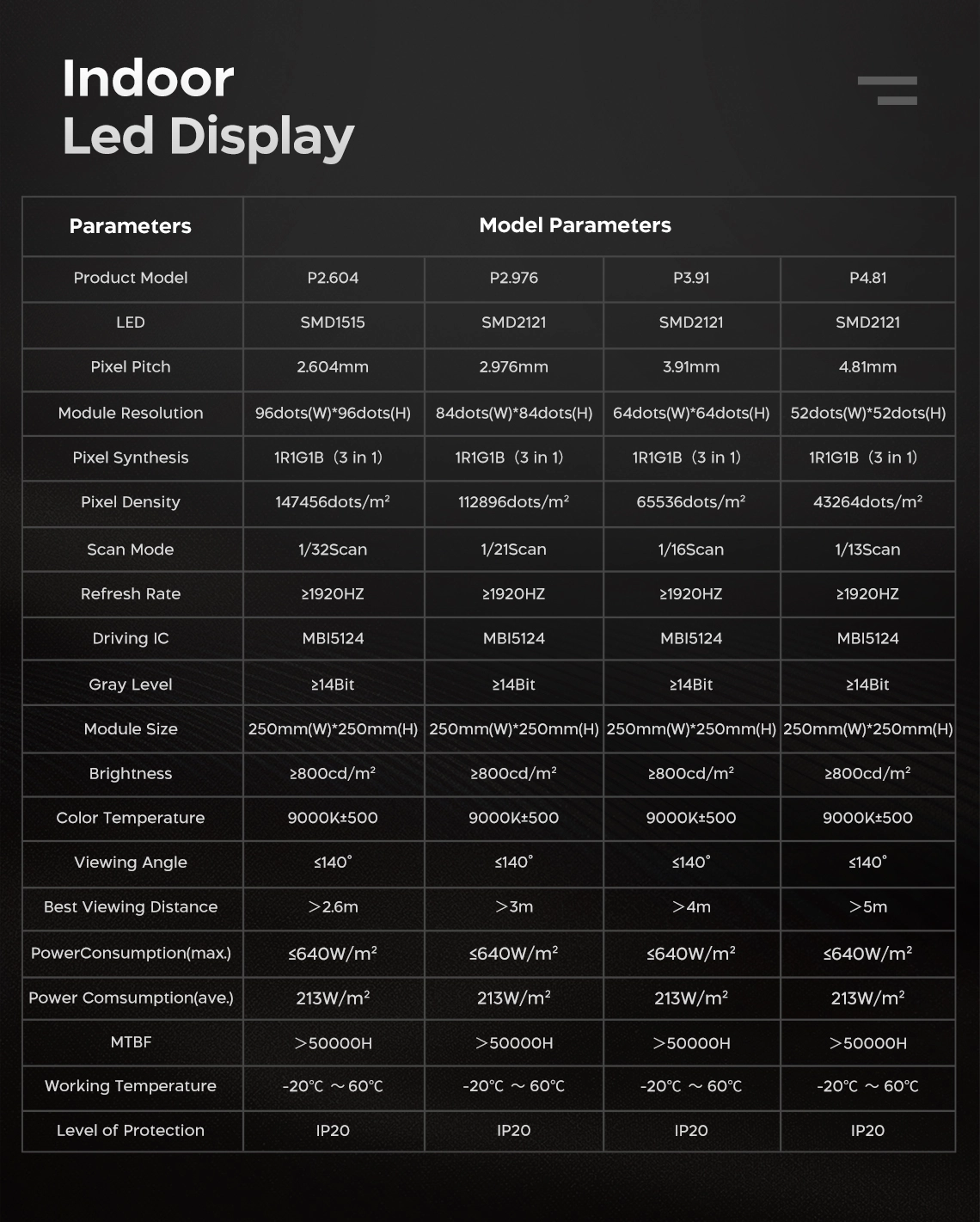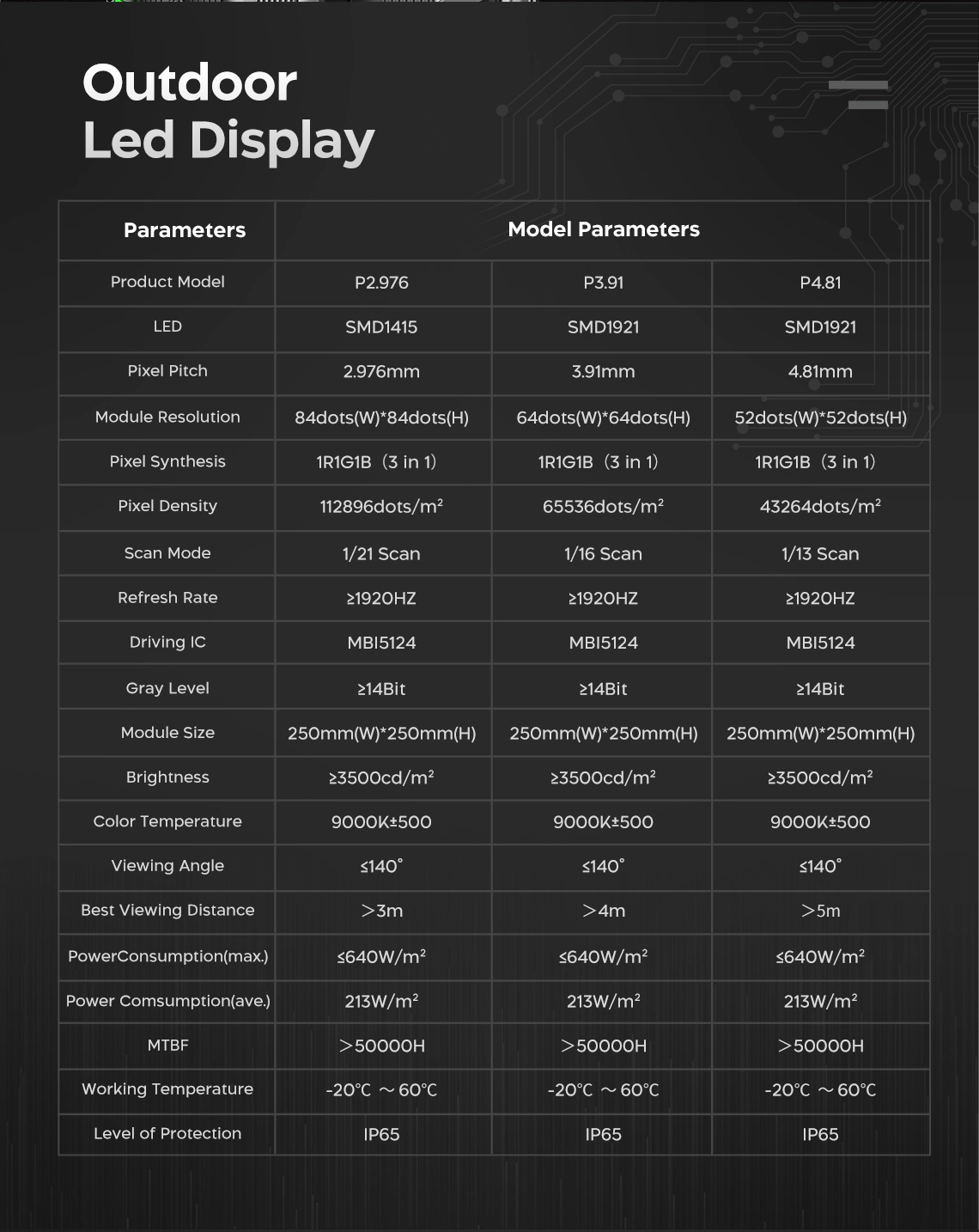 UL series: cheap stage LED display
Many dealer customers give feedback to our company. Recognize the quality and functionality of our Alps series, but the price is too high. A lot of their customers can't afford it. Adhering to the concept of solving problems for the best customers. So we launched a cheap stage LED display: the UL series.
Here we talk about the functional comparison between the UL series and the ALPS series.
The first is radians. The Alps series supports a maximum of plus or minus fifteen degrees, while the UL series can only support a maximum of plus or minus five degrees. The difference of nearly ten degrees is still quite large. Of course, if you only buy straight-edge screens. This has no effect.
Next is the corner guard. The Alps series is a semi-automatic corner guard with a patented design developed by us. The UL series cheap stage LED display is a relatively simple manual corner protector.
If you need to know about other indoor LED displays, please visit our

indoor products catalog

.
Contact us: export@maxtop-led.com
Also, you can kindly visit our latest LED product on

Facebook

.